Texas Polygamist Warren Jeffs Hospitalized For Undisclosed Reason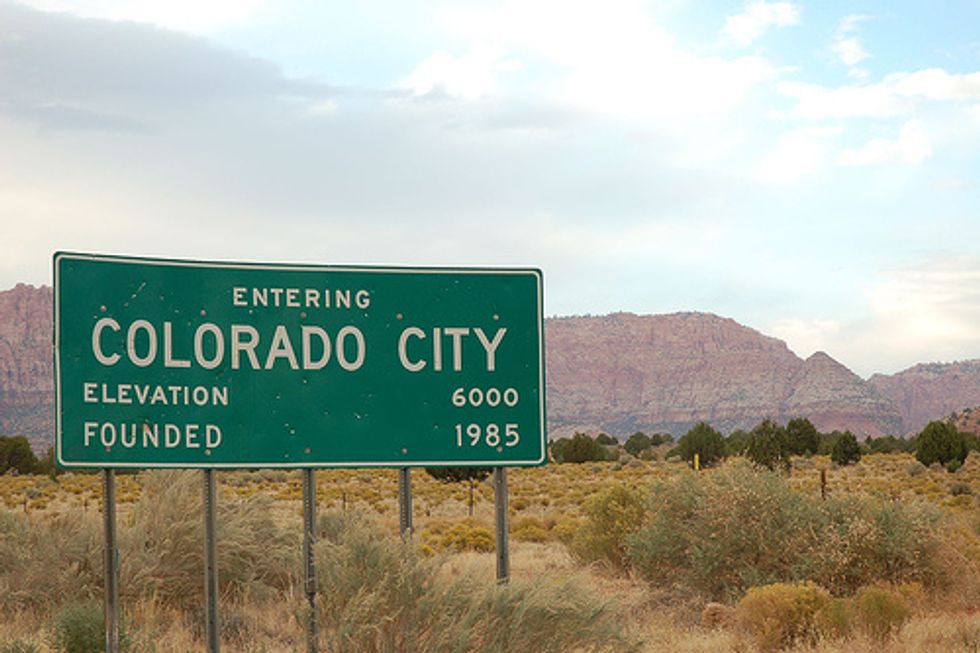 By Molly Hennessy-Fiske, Los Angeles Times
HOUSTON — Polygamist sect leader Warren Jeffs, who has been serving a life sentence in Texas prison, has been hospitalized, officials said.
Jeffs was in stable condition Monday at a Galveston hospital, where he was admitted March 11 for treatment of a non-life-threatening condition, according to Texas Department of Criminal Justice spokesman Robert Hurst.
Hurst declined to release additional details, including why Jeffs, 58, was hospitalized.
Jeffs was transferred to the hospital from a state prison in Palestine, about 140 miles north of Houston, where he had been held in isolation.
Three years ago Jeffs, the leader of the Fundamentalist Church of Jesus Christ of Latter Day Saints, was sentenced to life plus 20 years for sexually assaulting two girls — his underage brides. The charges followed a 2008 raid on the West Texas compound he founded, Yearning for Zion Ranch.
About 700 church members lived on the 1,700-acre ranch outside Eldorado, about 200 miles west of Austin, which the state has moved to seize. Some have said they still revere Jeffs as a prophet and plan to follow him while he is in prison.
That led to controversy two years ago, when prison officials revoked Jeffs' phone privileges after learning he broke the rules and used prison phone calls to preach a Christmas sermon via speakerphone.
Jeffs has been allowed to receive prison visits but not from anyone under age 17, prison officials said.
Photo: Scott.Wolff via Flickr