Texas Schools Are Defying Abbott's Mask Ban-- And Winning
@jarrell_zach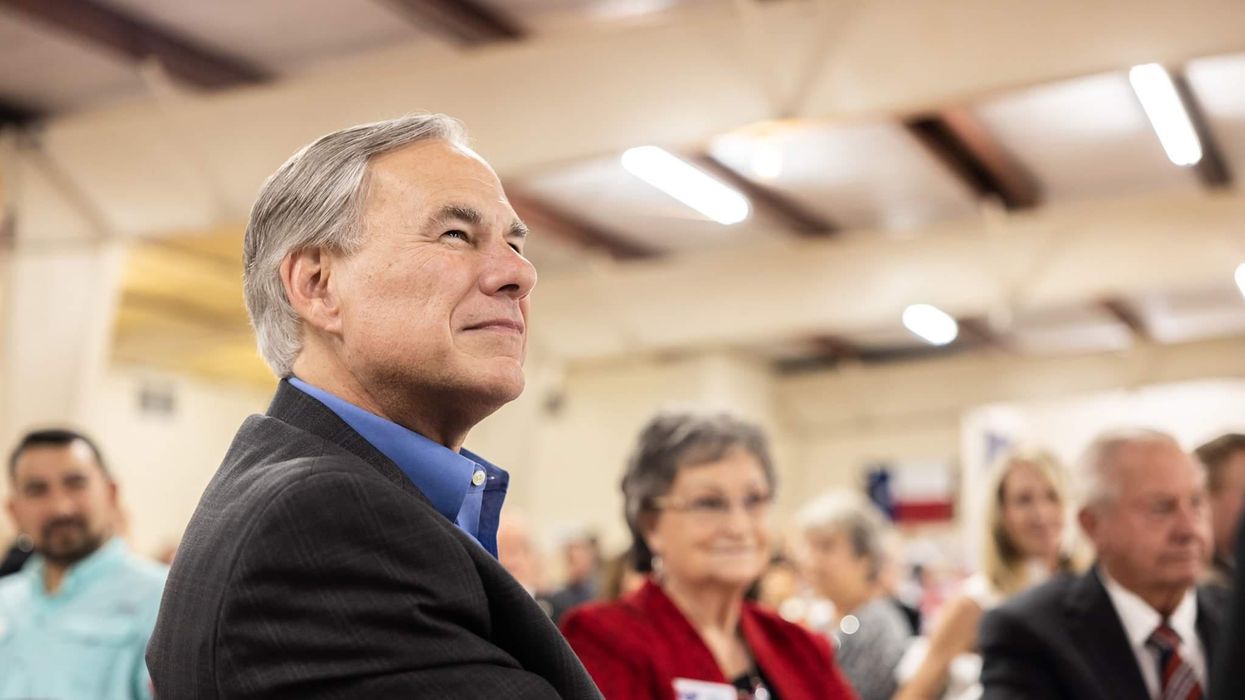 Photo from Gov. Greg Abbott's official Facebook
In July, Texas Gov. Greg Abbott (R) fanned the flames of the GOP culture war against mask mandates, signing an executive order that barred government agencies, including school districts, from requiring masks to quell the rapid spread of the delta variant. Luckily, schools in the Lone Star State fought back, and a ruling from the Texas Supreme Court may have finally put the nonsensical and dangerous ban of mask mandates to rest-- after the court struck it down earlier this week.
The decision to rescind the order was based on a technicality, not the legality of the rule, as Texas Attorney General Ken Paxton asked the state's high court to overturn a bevy of temporary restraining orders that allowed schools to mandate masks. Since a state appellate court didn't get the chance to hear the case, the Supreme Court left those restraining orders in place.
And on Thursday, the Texas Education Agency announced they would stop enforcing the ban due to "ongoing litigation," adding, "Further guidance will be made available after the court issues are resolved."
This has left many to question how long the win for Texas schools will last. But legal challenges aren't the only way schools can require masks, as one clever Texas school district found.
Paris Independent School District made masks a part of their dress code, and they note in a statement that "nothing in the Governor's Executive Order 38 states he has suspended Chapter 11 of the Texas Education Code, and therefore the Board has elected to amend its dress code consistent with its statutory authority."
Texas Republicans are battling masks while the state struggles to contain the virus. The Texas Tribune reports, "Out of nearly 12,000 people hospitalized with COVID in Texas on Monday, more than a quarter of them are in the state's ICU beds." NPR adds, "With more than 16,000 new daily cases, Texas is one of the states with the highest risk of COVID-19."
Abbott should know firsthand just how threatening the Delta variant is, as the fully vaccinated governor tested positive for COIVD-19 on Tuesday. And guess what? Per the New York Times, Abbott attended several crowded events in the days leading up to his positive test, and "photographs from the events show that few of those who met with the governor wore masks, and neither did Mr. Abbott."
Breakthrough cases like Abbott's are occurring, but public health officials note that the vaccines are still proving effective at reducing the severity of COVID-19. Masking up is another simple and effective way to slow the spread of the virus -- and as the number of children hospitalized with COVID-19 hits record highs, they are an absolute necessity at schools.