Thanks To GOP Tax Cut, Bank Profits Rose $28.8 Billion In 2018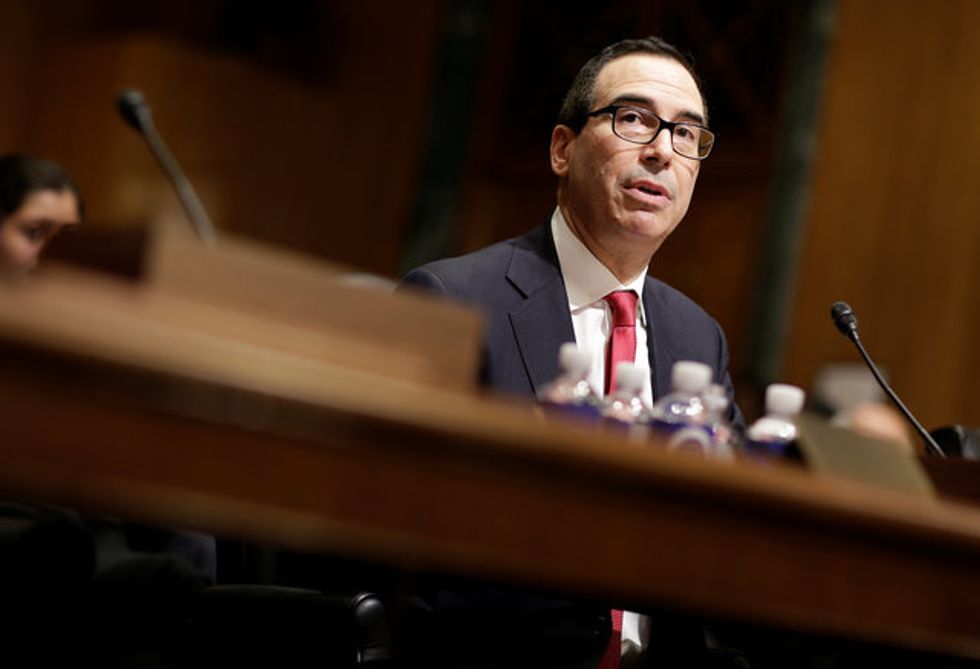 Colorado resident Isadora Bielsky was recently brought to tears when she learned that, rather than getting a refund, she owed $8,000 in taxes this year, thanks to the GOP tax scam.
But while Republicans punish folks like Bielsky, federal data shows U.S. banks ended 2018 with $28.8 billion in extra profit because of the same Republican tax bill.
Banks saw their profits soar by more than $70 billion over 2017 levels, but the $28.8 billion was solely because of goodies and kickbacks Republicans inserted into the tax bill, which passed Congress in late 2017 without a single vote from a Democrat.
While Republicans lavished breaks on wealthy corporations, many families are now learning that the GOP left them out in the cold."I don't know who it's helping, but it's not helping the middle class," a single mother told one Massachusetts television station.
She had just learned that she would be getting a significantly lower tax refund this year than she expected.But the tax law is greatly benefiting certain segments of America: banks and wealthy corporations. Amazon made $11.2 billion profit, but rather than pay any taxes, they filed for a $129 million refund. Other corporations like Goodyear, Netflix, and U.S. Steel each made hundreds of millions of dollars in profits, and each is seeking a refund.
When they set to work revising the tax code, Republicans did all they could to favor the wealthy and powerful. Trump and his congressional allies slashed the corporate rate from 35 percent to 21 percent, and kept plenty of loopholes to further reduce corporate burdens. But for families, Republicans made sure 80 percent of the benefits from their plan eventually flow to the richest one percent of families.
The issue for working families is exacerbated because of new tax withholding rules in the GOP tax scam. When Republicans bragged about bigger paychecks last year — even highlighting a woman who would only take home an additional $1.50 per week — they failed to mention that the new withholding rules would impact tax refunds this April.
Even for taxpayers like Bielsky who tried to do everything right, the GOP tax scam managed to pack a financial wallop. Bielsky has a Ph.D. in neuroscience, and her husband is a doctor. They went to the IRS website to make sure their withholdings were correct.
"If we can't figure this out, and we can't rely on the IRS and their calculators to give us the right information, what are we supposed to do?" she said, speaking with a local CBs affiliate.
As more Americans file their taxes, more are learning the extent of the damage wrought by the Republican Party. Early IRS data shows that if people are getting a refund, it is eight percent lower, on average, than last year. However, the same data shows 16 percent fewer people are even receiving a refund this year.
"It was a big scam that was put over on people that, 'oh, these tax cuts are gonna be for everybody,'" Diane Masters told a local Massachusetts television station. "They are not for everybody at all," she added.
Published with permission of The American Independent.
IMAGE: Steven Mnuchin testifies before a Senate Finance Committee confirmation hearing on his nomination to be Treasury secretary in Washington, U.S., January 19, 2017. REUTERS/Joshua Roberts