As A 'Crisis,' Food Price Inflation Is A Turkey
@FromaHarrop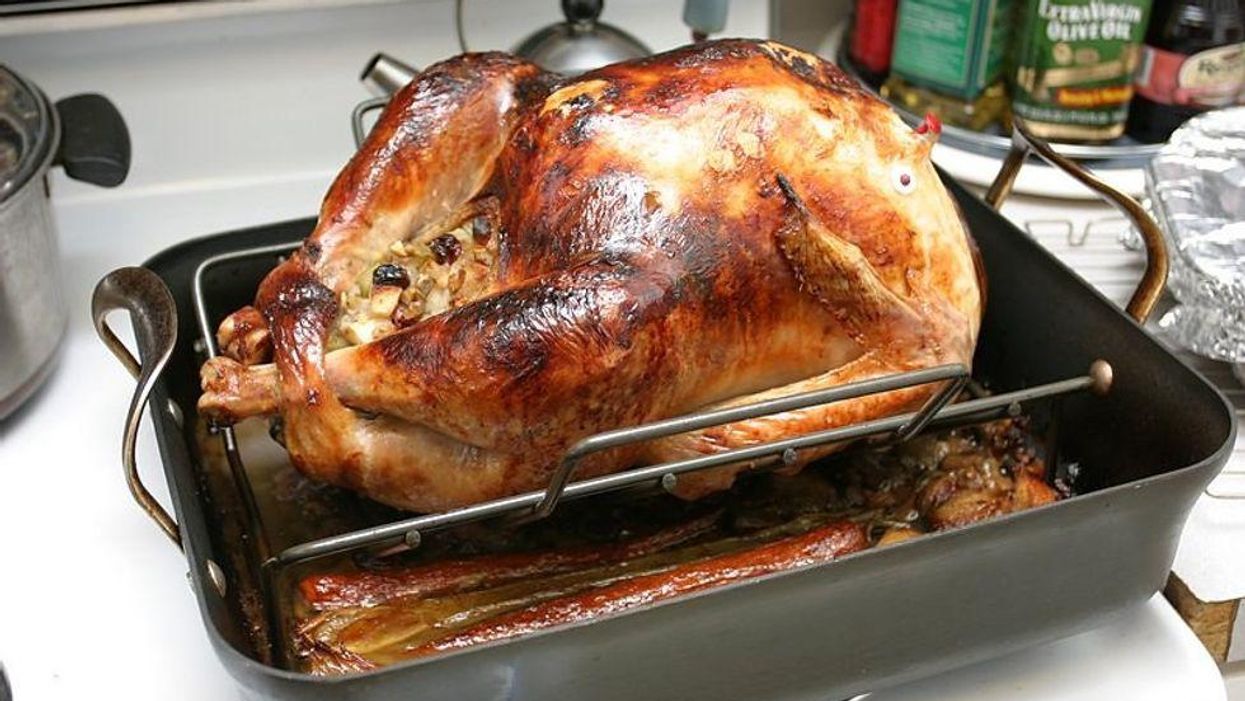 Economists tell us that the current high rate of inflation is not forever. And it's not all bad, certainly not for workers whose rising wages play a part in the climbing prices. How seriously Americans are taking it may be reflected in this Wall Street Journal headline: "Retail Sales Rose by 1.7% in October Despite High Inflation."

Anyhow, the media angst over jumps in the broad consumer price index often overlooks the big price differences in the categories that go into it. And what more timely subject for those intent on squawking about inflation than the price of turkey?
As an example, CNN anchor John Berman recently declared, "There's a good chance that the grocery bill is going to be quite high on Thanksgiving." Business correspondent Christine Romans took it from there delivering the scary-sounding news about the Thanksgiving bird.
"We're expecting the price to top a record high of $1.36 per pound this holiday season," she said. That would be "22 bucks for a 16-pound turkey."
Let's unwrap this. A 16-pound turkey feeds something like 18 people. That would come to $1.22 per person. Put in perspective, a Sausage Biscuit with Egg at McDonald's costs $2.79.
But things could go downhill from there. You might not get any turkey at all, Romans warns. "Economists are saying, grocery stores are saying, they expect a run on turkeys, a run on birds." There's also a "risk," she goes on, that "you may not get the size bird you want."
Aha, just the thought that alarmed Americans might do a run on turkeys, fearing they won't get one, could cause ... a run on turkeys. Recall last year's ransacking of shelves for toilet paper. Though inexplicable, it did create some cute memes: Did you know that the Charmin bear was behind the coronavirus pandemic?
Oh, and there are other Thanksgiving food items. The price of potatoes was up 1.7 percent last month from a year ago. Potatoes in October 2020 cost about 82 cents a pound, which means Americans are now spending slightly over 1 cent more a pound this year for potatoes.
Consider the worst-case scenario. Just suppose the turkey shelves at the supermarket go bare in the days before Thanksgiving. So, you have eggplant parmesan for dinner or hamburger or chicken pot pie. No one is going to starve. After all, the American people did get through the Great Depression.
But let's not interrupt a good cry. As The New York Times reported, "Thanksgiving 2021 could be the most expensive meal in the history of the holiday." But then comes the line five paragraphs down that put things in a calmer light: "Granted, last year the cost of a Thanksgiving dinner for 10 was the lowest it had been since 2010, according to the American Farm Bureau."
In other words, the increase in prices comes on a low base. That is, prices a year ago were unusually depressed because of the pandemic.
That also applies to gasoline, an item whose price has truly surged. The national average is now about $3.41 for a gallon of regular, according to AAA. There are several causes, but a spike in demand after a year when far fewer people were driving is a big one.
By the way, back in July 2008, unleaded gas hit $4.11 a gallon — and $4.11 in 2008 would be worth $5.17 in today's dollars. Life went on then, too.
As for the price of turkeys, who's panicking, other than certain media desperate for a hot headline during the mid-November doldrums? No need to panic. Black Friday is right around the corner, and as national obsessions go, shoppers-gone-wild are hard to beat.
Follow Froma Harrop on Twitter @FromaHarrop. She can be reached at fharrop@gmail.com. To find out more about Froma Harrop and read features by other Creators writers and cartoonists, visit the Creators webpage at www.creators.com.