The Beautiful American — And The Ugly One
@JamieStiehm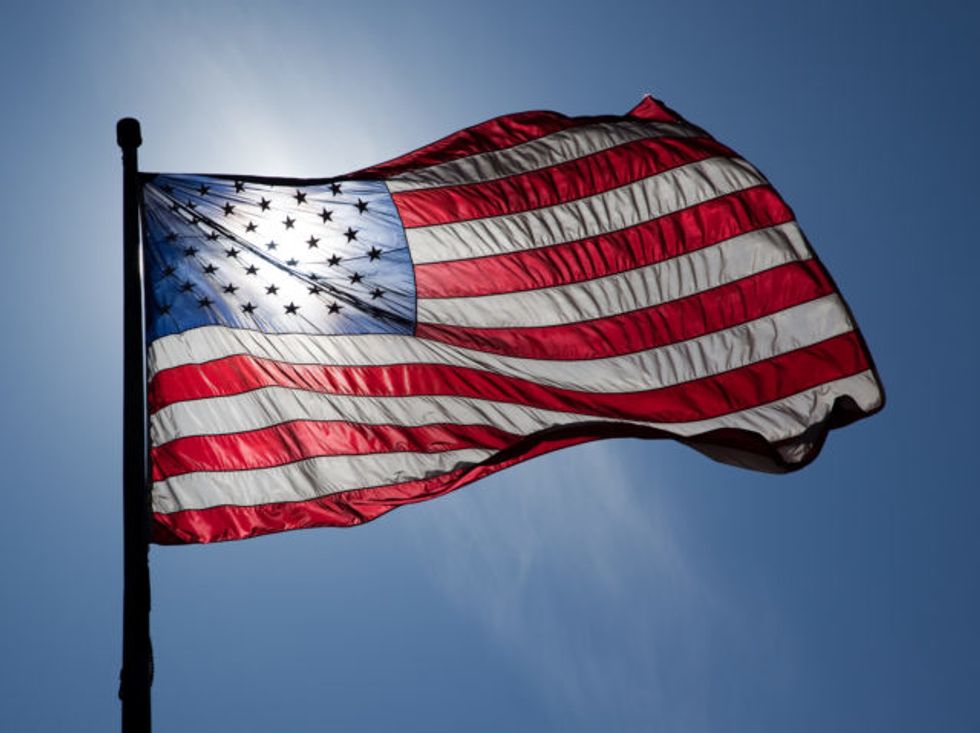 Reprinted with permission from Creators.
Simply, she's the best of times, the spring sun. He's the worst of times, the darkness before the dawn.
The world witnessed a walking American Revolution in Meghan "Sparkle" Markle, who marched down the aisle alone to marry the sweet English Prince Harry. He looked dashing in a black frock coat uniform while the bride wore white satin — black and white, get it? The contrast was in plain sight.
Alone, fancy that! Under those fascinators were a sea of raised eyebrows. The biracial Californian actress Markle, now the Duchess of Sussex, was a sight to behold in ancient Windsor Castle.
Sorry, but we have to go dark now.
Stateside, the reason we were captivated (even the weary press) is that the American president — his name is Donald Trump — is humiliating, at home and abroad. He's the walking Ugly American.
The sparkling American is a note to the world that we are not all bad. We send good will to the mother country and the 50 British Commonwealth nations — I know, right? We can but hope for the rest of the atlas.
You know as well as I that the United States has a bad name in the world community. Shall I count the ways?
We've broken with two major international treaties, on climate change and the Iran nuclear deal, championed by President Obama. France is only Atlantic ally that even pretends to like us. In 16 months, we've broken a lot of china in NATO and upended trade with China.
Travel bans on some Muslim countries. Insulting others as "s—-holes" in a heartless White House turn on immigration. Threatening to deport "Dreamers" brought here as children. Well, word gets round the world.
The United Nations considers us a bad actor on Israel. Yes, we're way too cozy with belligerent "Bibi" — Prime Minister Benjamin Netanyahu.
(Wait, isn't the U.N. sitting on prime waterfront real estate? Come on. Let's build a fantastic hotel there.)
And you know what? In the political night we're living in, we were pining, starved to see some happy news that gave us beauty, uplift, love that bridged an ocean. Loads of we the American people were beyond refreshed at the water's edge early in the morning.
It's hard to explain to friends across the pond just how Trump got to be president, anyway, though he lost the count by three million votes. What a web we weave. Let's not even talk about guns.
With the Justice Department's Russian investigation going on, and with Trump insisting the investigators be investigated, are we in a constitutional crisis?
"Not yet," said my mother, the political scientist. "Not yet."
She knows one when she sees one, since she knew President Richard Nixon was bound for the gallows of impeachment way before he did.
Yes, we dimly remember a time when American democracy was the last best hope and light of the world. Even at the end of the 20th century, President Clinton was known as a peacemaker — in Bosnia and Ireland.
Scene change to Prince Harry, red-bearded in fine English monarch style. He showed history can bend and move forward gracefully to become more inclusive than ever.
His bride proudly brought her own heritage to make it a true meeting of Anglo-Afro-American hearts and rituals. The gospel singers raised the rafters.
In an arc of loss and joy, Meghan, the self-possessed duchess, is 36. Old enough to be accomplished, outspoken and to stand on her own two feet — literally. That's the very age Diana, the "People's Princess" and Harry's mother, was when she died in a tragic car crash in Paris.
I know these things. I lived in London. I married an English guy and also felt perfection crumble, like Diana.
Spring sun, shine on. Our spirits need a lift.
To find out more out Jamie Stiehm and other Creators Syndicate columnists and cartoonists, please visit Creators.com.