The Brief, Wondrous, And Painful Life Of Aaron Swartz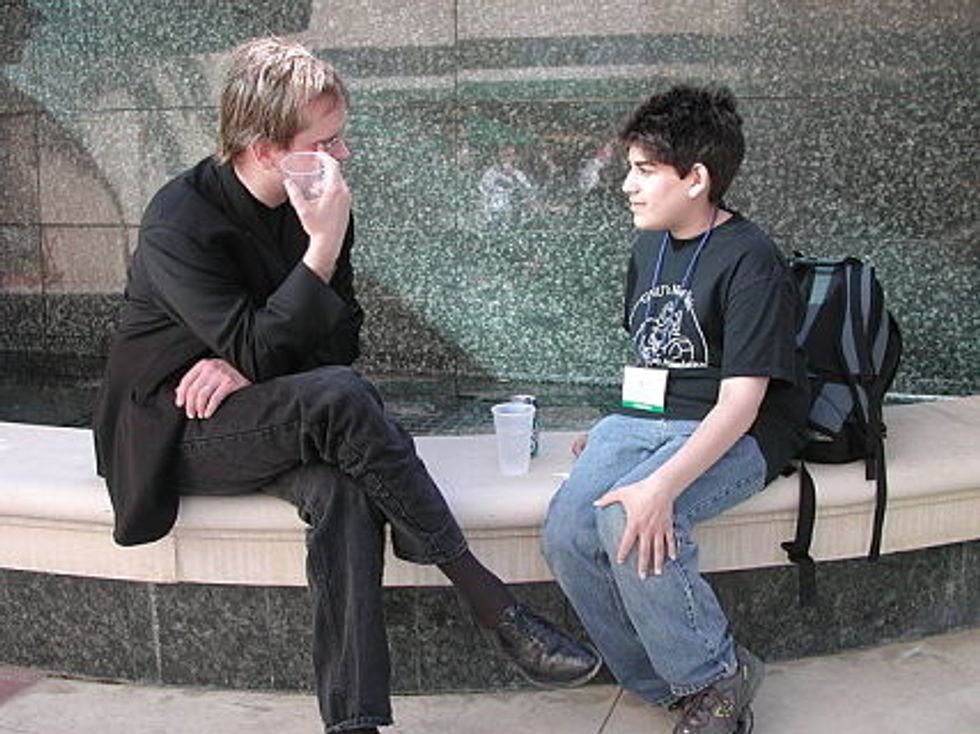 Before his suicide was announced on January 12, you may not have heard of Aaron Swartz… but if you're reading this now, you certainly were affected by the astounding work he did in his 26 years.
A programming prodigy who chronicled his own depression, Swartz helped transform the way people use the Internet while continually expressing a relentless commitment to freeing information.
At the age of 14, he helped develop RSS — originally an acronym for Rich Site Summary and often called Really Simple Syndication — which led to the explosive growth of blogs, podcasts and much of what we now call Web 2.0.
Swartz went on to work with Creative Commons, a nonprofit that seeks to transform copyright for the digital age with a simple form of licensing that has been adopted by the White House, and founded a startup that merged with Reddit (which some call a social news site, but it's more correct to call it the social news site). A regular at NetrootsNation, he went on found the group Demand Progress.
While studying ethics at Harvard in 2011, Swartz was charged with 13 felony counts for breaking into the JSTOR archive of the Massachusetts Institute of Technology (M.I.T.) and stealing digital copies of more than five million articles as a protest against the limited distribution of academic work for profit motives.
The unrelenting prosecution he faced for those charges compounded his inner turmoil and led many of of his family and friends — including prominent author and founder of Creative Commons Lawrence Lessig — to accuse it of contributing to his death. As a student, some argued, Swartz had access to the files he was accused of stealing; still he was facing more jail time than those convicted of manslaughter, bank robbery or selling child pornography would generally face.
Swartz's attorney said that his client had been offered six months in prison as part of plea deal. They rejected it.
Author Cory Doctorow, a longtime friend, speculated that the fear of prison weighed heavily on Swartz. "Imprisonment is one of my most visceral terrors, and it's at least credible that fear of losing his liberty, of being subjected to violence (and perhaps sexual violence) in prison, was what drove Aaron to take this step."
But as Slate's Matt Yglesias' wrote,"People commit suicide because they suffer from depression, which he did, not because they're being railroaded by the U.S. Attorney, which he was."
Photo of Aaron Swartz and Lawrence Lessig by Rich Gibson, used with a Creative Commons license