The Diet Mistakes Almost Everyone Makes, According To A Nutritionist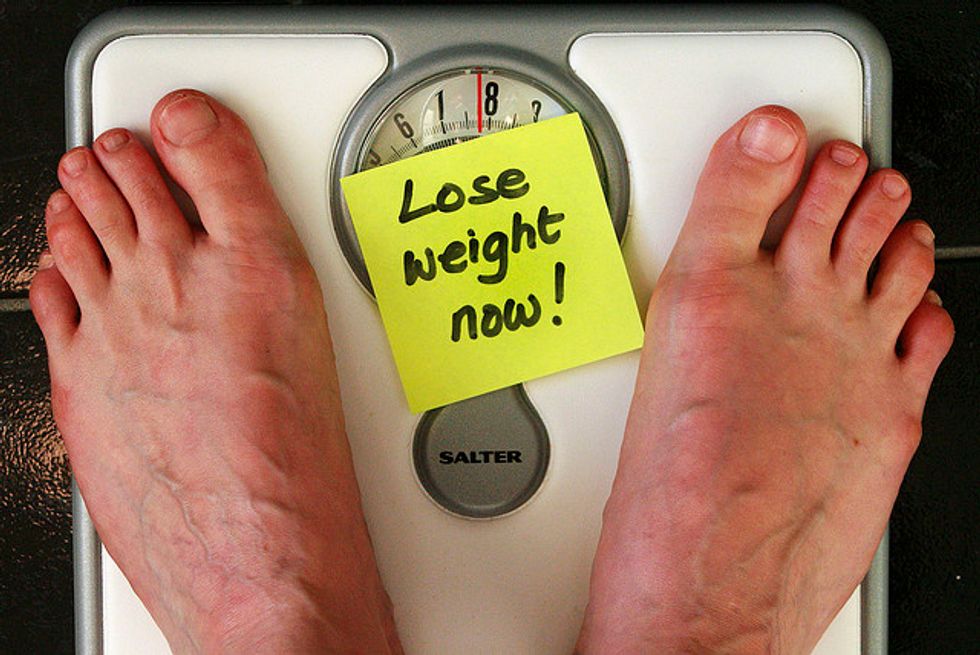 By Alina Gonzalez, Byrdie (TNS)
When it comes to the eating habits, there's always room for improvement. To help us get a handle on what to eat and what not to eat, we consulted Alexandra Samit, Be Well health coach at Dr. Frank Lipman's famed Eleven Eleven Wellness Center, for the most common diet mistakes people make, without realizing it.
Mistake: Eating egg white omelets
"I can't bear to hear one more person order egg whites," Samit said. "Egg whites alone lack many of the nutrients that are found in the yolk, a nutrition powerhouse. Egg yolks contain antioxidants; B vitamins, including B12; vitamin A; iron; selenium; biotin; phosphorous; choline; and other various trace nutrients.
It's time to change your mind about egg yolks, as numerous studies have shown that cholesterol in eggs do not affect the cholesterol levels in your blood. Poached eggs over a salad or scrambled eggs with grass-fed bacon are very healthy meals."
Mistake: Eating a carb-loaded breakfast
"Eating too many carbs at breakfast leads to spikes in insulin levels and sets you up for cravings later in the day," Samit said. "It's best to have protein and healthy fats in the morning. An omelet (with the yolk), or a smoothie blended with healthy fats such as avocado, almond butter, coconut oil or MCT oil would be a much better option than cereal or a muffin," even the healthy, whole wheat kinds.
Samit recommends the following easy smoothie recipe: 2 handfuls kale, \ cup raspberries, \ avocado, 1 Be Well Sustain packet, 4 ounces almond milk, 4 ounces water and a few ice cubes. Blend and enjoy!
Mistake: Buying Gluten-Free Packaged Goods
"We all know by now the havoc that gluten can wreak on our digestion, skin, energy levels, moods and more," Samit said. "However, gluten-free packaged goods still need to be categorized as processed junk. There is nothing healthy about many of the gluten-free cakes and cookies out there. They need to be viewed as desserts and treats, saved for the seldom occasion.
A better alternative would be a chocolate chia seed pudding, like the one we make here at Be Well. It's delicious and low in sugar. Blend 1 can coconut milk, 2 tablespoons raw cacao, 3 tablespoons chia seeds and stevia (to taste) in a blender, and let set in the refrigerator for 30 minutes."
Mistake: Drinking a green juice that's high in sugar
"Think all green juice is healthy? Think again," Samit said. "I have seen green juices that have up to 50 grams of sugar. That's more than a soda. Remember, sugar is sugar, even if it's fructose (the natural sugar in fruit). Order green juices with just half a green apple and some lemon or ginger for flavor. These are much better than juices from high-sugar fruits like pineapple and watermelon.
The same goes for smoothies. Whether you are ordering them or making them at home, use a touch of raw honey or stevia for sweeteners instead of adding agave or fruit juices. You can also substitute avocado for banana to make it thick and creamy, with less sugar."
Mistake: Using butter substitutes
"Saturated fat does not cause heart disease, and therefore butter (from grass-fed cows) is no longer the enemy," said Samit. "Margarine and processed spreads that are used as butter substitutes contain chemicals, artificial flavorings and food colorings, all of which are foreign ingredients that our bodies don't know how to properly digest.
A good-quality butter from grass-fed cows is a better option. Butter contains vitamins A, K2, D and E, along with many other key health-supporting nutrients and minerals. And, as said before, using a full-fat natural ingredient will help you stay full and satiated, eliminating cravings and spikes in blood sugar."
Mistake: Eating low-fat dairy
"Low-fat dairy products are nutritionally void," Samit explains. "Both the cells in our bodies and our hormones need fat to efficiently function. Fat-free products also tend to be full of sugar and lead to a spike in insulin levels, which then leads to fat storage, as they lack the healthy fats that balance out the sugars from the lactose.
Prepackaged low-fat or fat-free dairy products also have a ton of added sugars to re-add flavor from the lack of fat. If you can tolerate dairy, full-fat goat cheese or full-fat yogurt can be healthy alternatives."
Get the latest celebrity beauty news, runway trends, health and fitness tips, as well as product suggestions from the experts at Byrdie.com.
___
(c)2015, Clique Media Inc. All rights reserved. Distributed by Tribune Content Agency.
Distributed by Tribune Content Agency, LLC.
Photo by Alan Cleaver via Flickr