The Fashion Of Silicon Knavery
@FromaHarrop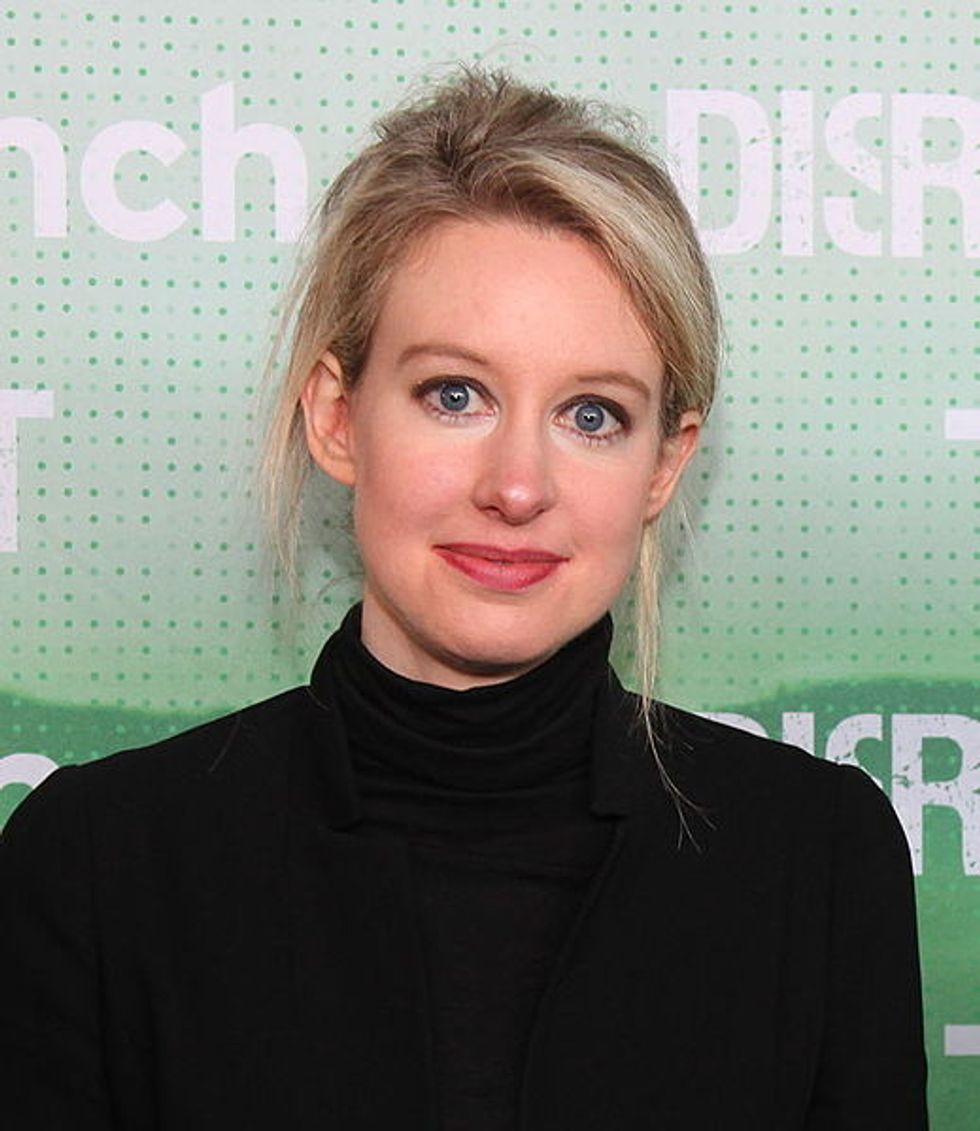 Reprinted with permission from Creators.
How did it come to this? How was Mark Zuckerberg able to prance the globe vacuuming up the ad revenues that rightly belonged to the news organizations providing his content? How did he not notice the unauthorized use of Facebook subscribers' data by the Trump campaign? And how did he get away with making billions off the undermining of democracy while playing the carefree adolescent in a T-shirt?
The first two questions are now under investigation. The last one, the role of techie fashion in advancing confidence games, is today's subject. Let's take a look at accused Silicon scamster Elizabeth Holmes.
Founder, CEO and chairwoman of Theranos, Holmes is in major trouble. The Securities and Exchange Commission has charged her and her company with "massive fraud" related to allegedly faked claims for a blood-testing technology.
Holmes amassed several billion selling a modern Silicon Valley fantasy using old-fashioned smoke and mirrors. She built a "narrative" around herself as the mythical tech genius. She wore black turtlenecks like Steve Jobs. She reveled in having dropped out of college like Jobs and Bill Gates. She gave her blood-analyzing device the brainy but simple name of "Edison."
She used the concept-explaining hand gestures seen in TED Talks, which she gave. Holmes didn't take vacations and became a vegan. She made the covers of Forbes, Fortune and Inc.
Holmes became a darling of the fashion press, as well. Young and fresh-faced, she had her dark hair bleached blond and started sporting red lipstick.
New York Times fashion writer Vanessa Friedman had Holmes down pat. The turtleneck was a "signifier," harking back to the true original genius, Jobs. Wearing the same outfit every day has become "the techie's equivalent of the heroic uniform," Friedman explained. And it speaks of single-minded dedication to the mission. (No time wasted choosing between the red scarf and the green.)
Holmes was a pro at creating atmospherics. She filled her boardroom with illustrious older men — big names such as former Secretaries of State Henry Kissinger and George Shultz and former Defense Secretary William J. Perry. That they had little or no experience in the medical devices industry didn't seem to matter.
But this was her most impressive trick: Holmes raised money from Silicon Valley investors with the understanding that she didn't have to tell them how her product worked. Give her credit: She extracted over $700 million from savvy investors on the basis of signifiers and little else.
She wasn't bad at dramatics, either. When reporters started questioning claims for the blood-testing technology, Holmes played the Ayn Rand heroine fighting the forces of conformism.
"This is what happens when you work to change things," she told Jim Cramer on CNBC's "Mad Money." "First they think you're crazy. Then they fight you. And then, all of a sudden, you change the world."
In a scene right out of George Orwell's "1984," Theranos employees gathered at headquarters to chant obscenities about John Carreyrou, the Wall Street Journal reporter who unmasked the whole scheme.
Theranos' victims were only investors. Facebook's is the democratic West.
Stomachs turned two years ago when Zuckerberg boyishly chucked responsibility for Facebook's content: "No, we are a tech company, not a media company."
Now he's reassuring Brazil and India that Facebook will fix its security features in time to stop bad players from trashing their democratic processes. How did he amass so much power with so little regulation? The cosmetics of being just a clever kid uniting the world.
Zuckerberg now faces angry lawmakers, angry subscribers and growing numbers of angry former subscribers. He has a lot of explaining to do. He would do well to put on a tie and jacket.
Follow Froma Harrop on Twitter @FromaHarrop. She can be reached at fharrop@gmail.com.To find out more about Froma Harrop and read features by other Creators writers and cartoonists, visit the Creators webpage at www.creators.com.