The GOP's Fight Has Just Begun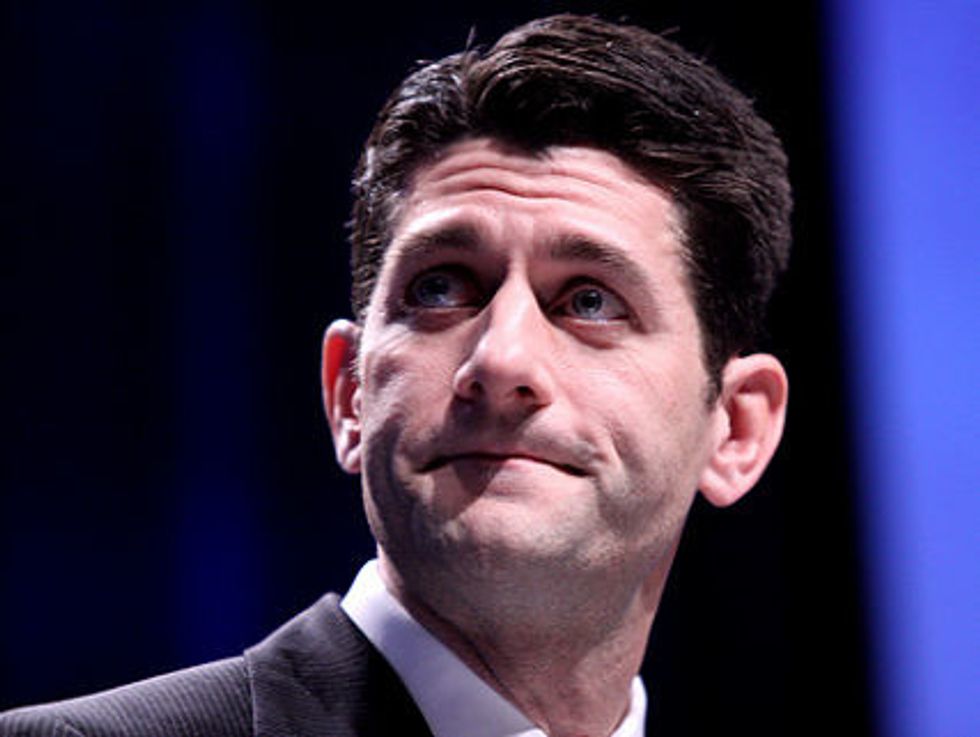 WASHINGTON — The Republican civil war, like all civil wars, is even messier than it looks. It's a battle between two different conservative establishments complicated by philosophical struggles across many other fronts. Its resolution will determine whether we are a governable country.
Because the GOP fight is so important, it's a mistake to dismiss the passage of a real, honest-to-goodness budget through both houses of Congress as a minor event. The deal negotiated by Sen. Patty Murray and Rep. Paul Ryan may be small, but it represents a major recalibration of forces inside the Republican Party.
From the time the Republicans took over the House in 2010, it became a matter of doctrine that conservatives should never reach compromises with Democrats — and especially with President Obama. Compromise came to be seen as a violation of conservative ideals.
Poll after poll has shown that attitudes toward the quest for common ground have become one of the new dividing lines between the parties. Typical was a Pew Research Center survey taken in January, as the new Congress opened. Given a choice pitting elected officials who "make compromises with people they disagree with" against those who "stick with their principles," 59 percent of Democrats but only 36 percent of Republicans preferred compromise-seekers.
In arriving at a relatively down-the-middle deal with Murray and the Democrats to avoid a government shutdown and further gridlock, Ryan was thus defying what has been the prevailing view among his party's rank and file. In doing so, the ambitious Wisconsin Republican offered a hint as to where he sees his party moving over the long run.
The Tea Party certainly still wields power in GOP primaries, one reason why only one of the seven Republican Senators facing Tea Party challengers, Lamar Alexander of Tennessee, supported allowing a vote on the deal. But Ryan and House Speaker John Boehner calculated, correctly, that the wreckage from October's shutdown strategy allowed them to breach the Tea Party's barrier against deal-making.
Ryan partially hedged his bets. He declined on Meet the Press last Sunday to join Boehner's robust assault on outside conservative groups and insisted that the GOP would still make demands when an extension of the debt ceiling comes up for a vote early next year.
Nonetheless, when Ryan declared that he had to make a deal because "elections have consequences," he was making a fundamental concession to the view Obama has been advancing: that with the Democrats still holding the White House and the Senate, compromise is unavoidable if governing is to happen.

Let's be clear about what this GOP brawl is not. It is not a clash between "conservatives" and "moderates." Most genuine Republican moderates either lost primaries or were defeated by Democrats. Liberal Republicans, once a hearty breed, disappeared long ago. The Republican Party is unequivocally in conservative hands. What makes the Tea Party rebellion peculiar is that its champions have lifted strategy and tactics to the level of principle.
Nor is this a fight in which "the Republican establishment" is being challenged by its "grassroots" enemies. Boehner denounced conservative fundraising behemoths (they include FreedomWorks, Heritage Action and Americans for Prosperity) because he understands that they now constitute an alternative Republican establishment. Sen. Bob Corker (R-TN), was even more explicit, arguing that "many of the outside groups do what they do solely to raise money." The new establishment is bolstered by conservative talk show hosts who communicate regularly with Republican loyalists and have challenged the party's elected leaders for control over its message.
The showdown involving the two conservative power centers is not the only dispute that matters. There are crisscrossing divisions between foreign policy hawks and non-interventionists; between those who care passionately about social issues such as abortion and gay marriage and those who would play them down; between purist libertarians and pro-business pragmatists; and between supporters and opponents of a more open policy on immigration.
These arguments, however, are secondary to the issue of how a conservative opposition should comport itself. The governing wing won this round. But Ryan's comments on the debt ceiling, coupled with similar remarks from Senate Minority Leader Mitch McConnell, suggest that Republicans will face yet another internal struggle over how much to demand in exchange for expanding the government's borrowing authority.
If Boehner cedes that decision to the party's confrontational wing, the gains of this week will evaporate. And given the hostility among conservatives to Obama, the habit of seeing compromise as a form of capitulation could prove very hard to break.
Photo: Gage Skidmore via Flickr