The Health Benefits Hidden In Your Spice Cabinet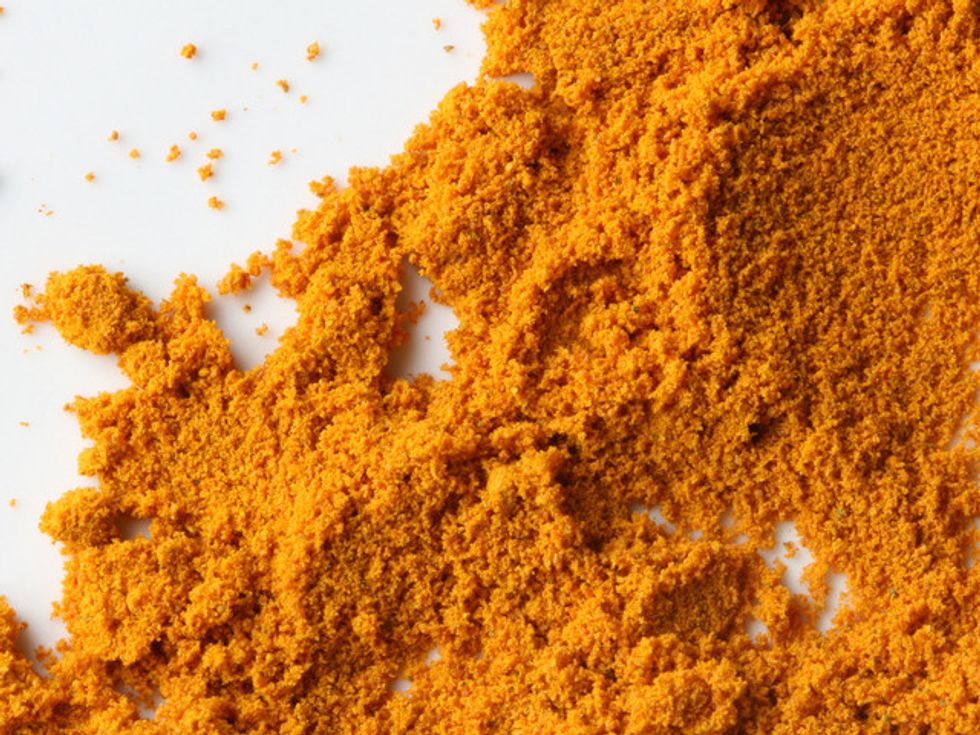 A healthy diet has innumerable benefits, and you can augment it by finding nutritional value in places you might not expect — like the spice rack.
Turmeric, a brightly colored spice commonly used in Indian cuisine, contains curcumin, a substance that has been shown to aid in weight loss, fight depression, and even treat cancer.
In this article by the Tufts Journal, curcumin was found to boost the metabolism of mice who had been specifically bred to gain weight. Although the mice were fed a high-fat, high-calorie diet, those that had ingested small amounts of curcumin weighed 10 percent less than those that had not.
The same lab also found that curcumin helped prevent atherosclerosis, or inflamed arteries. The scientists conducting the studies believe that the compound inhibits the buildup of fatty tissue to artery walls.
Dr. Minerva Santos, director of integrative medicine at Northern Westchester Hospital in New York, says she uses turmeric to treat her patients' joint pain—as well as her own. In an interview with the New York Times, she states that for everyday wear and tear, turmeric is "an amazing spice."
More amazingly, curcumin has been shown to improve mental health, even in cases of severe depression. A study published by the Journal of Affective Disorders finds that a daily dose of curcumin had anti-depressant-like effects on individuals diagnosed with major depressive disorder.
Though turmeric is generally a helpful addition to a healthy diet, it does slow blood clotting and may worsen gallbladder issues, so avoid consumption before surgery or if you have gallstones.
You can of course get it in pill form as a nutritional supplement, but when used in cooking, turmeric adds a fresh twist to many favorite recipes, including roast chicken, corn chowder or even cheese sauce on a big plate of nachos.
Photo: Steven Jackson via Flickr