The NAFTA Report That Could Do More Damage Than Mueller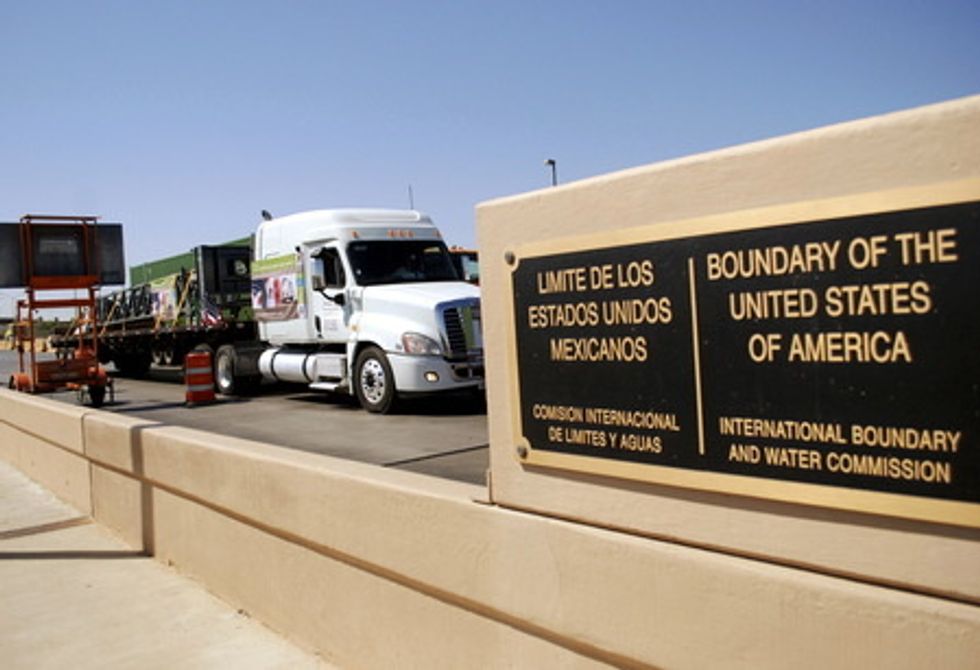 With all the coverage of Special Counsel Robert Mueller's investigaiton and still-confidential report, President Donald Trump's political future does not appear to be closely tied to the Russia investigation. Without ground-shaking conclusions that completely reframed his presidency for the Republican Party and is leadership, there's never been much chance that the report could lead to him being removed from office.
But there's another forthcoming report that really could do serious damage to the president, even if there's been almost no coverage of it so far. It's a report from the International Trade Commission on the future effects of Trump renegotiated version of NAFTA, which the president calls the USMCA
As the Toronto Star's Daniel Dale reported, the ITC report is set to come out on April 19. And few expect it to show much of an upside for the United States or Trump.
At best, experts say, the ITC report expected by April 19 is likely to show a very small positive impact.
'"He's been touting this as moving from the worst trade agreement ever to the biggest, best agreement, and there is no way the results of the USITC can be spun to say that the USMCA is anything other than a small change from the status quo," said Jennifer Hillman, a Georgetown Law professor and a former senior official with the U.S. trade representative's office.

"The debate in Congress is whether that small change is still worth doing

A negative or mediocre conclusion from the ITC could make it harder to convince skeptical Democrats that it is worth taking the political risk of voting for a top Trump priority. Such a conclusion could give members "cover" if they are already predisposed to vote no, said Robert Fisher, a U.S. negotiator for the original NAFTA and now managing director of Hills and Co.
If this is right, it could deal a significant blow to Trump's support and become a drag on him in the run-up to the 2016 election.
It may seem a distant memory now, but trade was a major theme of Trump's 2016 campaign. He insisted that the country was getting ripped off in its trade deals — none of which were worse than NAFTA, in his view. And this wasn't a mere throw-away line at rallies. His central message was that American leaders had been stupid and reckless in agreeing to these deals, and that he was the only brilliant dealmaker who could storm into office and fix the problem.
How much this message really helped lead Trump to victory in 2016 is up for debate, but he clearly thought it was important, and it may have been key to his winning the crucial midwestern swing states that gave him an electoral college majority.
But if the pending report shows that Trump's attempt to renegotiate NAFTA was a dud, he could likewise pay for it in 2020. The deal, already facing headwinds in the House of Representatives, will likely never be approved by Congress if the report is negative. Were the report to show the deal would be a resounding win for the United States and Congress rejected it anyway, Trump might be able to turn this to his advantaged. But if Democrats can rightly say that the most comprehensive report suggests the deal would be a loser for the United States, Trump's support could take a hit where he can least afford to fall behind.
Dale noted that some observers are critical of the methodology the USITC is expected to use in crafting the report, arguing that it doesn't necessarily account for all the agreement's benefits. But these details may not matter much if Trump's main goal is looking like a winner.
One sign that Trump's allies are nervous about the issue is that supporters of the deal are already downplaying the report.
"It's just a report," Rick Dearborn, executive director of the Pass USMCA Coalition , told Dale.