The One Candidate Who Did Something In Congress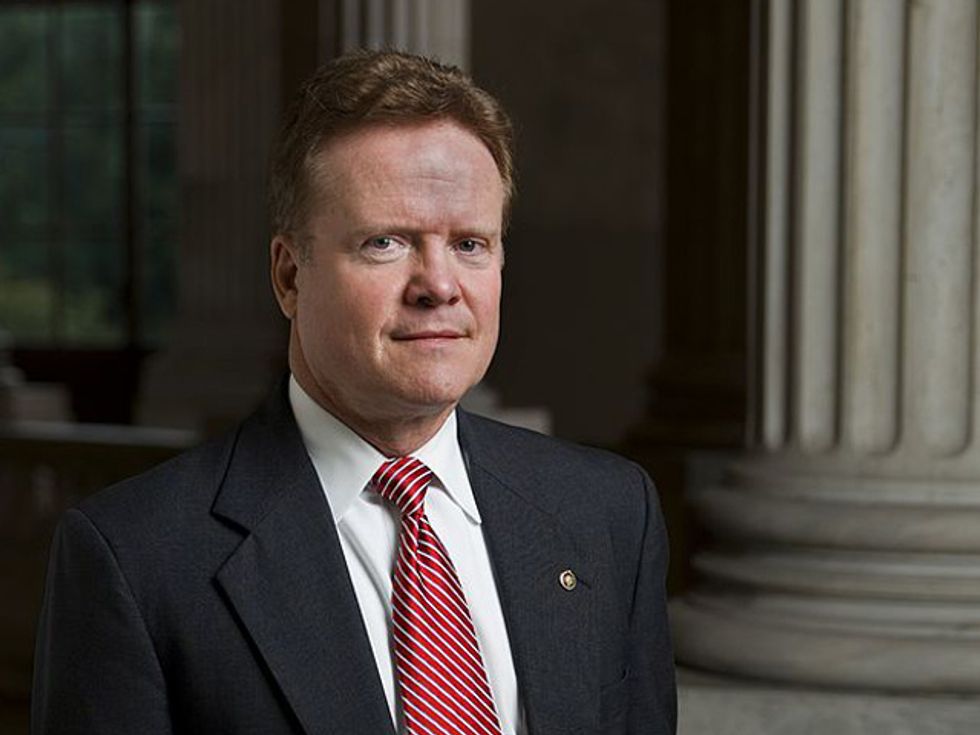 By David Hawkings, CQ-Roll Call (TNS)
WASHINGTON — When the expansive presidential field tops out the week after next, five current and six former members of Congress will officially be in the hunt. Only one can claim to have driven the enactment of landmark legislation.
Jim Webb, who announced his bid for the Democratic nomination a week ago, spent just a single term as a senator from Virginia and realized his crowning achievement as a freshman. The bill he introduced on his first day in office in 2007, the most comprehensive update of the GI Bill in 25 years and the biggest expansion of educational aid to veterans since World War II, became law a year and a half later.
Voters continue to say they're hungry for a president who can conquer gridlock. The question is whether a proven ability to get a really big bill into law with broad bipartisan support — and one expanding the social safety net under more than a million ordinary Americans — will be enough to propel Webb's candidacy over a gauntlet of significant challenges and into the zone of viability.
Three years after giving up his spot in the Senate, he has low national name recognition, hardly any organization and a professed disinterest in (and limited aptitude for) raising the enormous sums required for a traditional campaign.
He is launching his run as the most conservative Democrat in the race, but at a time when his dominant rival, Hillary Rodham Clinton, is already edging to the left in response to spurts of enthusiasm for the liberal ideals voiced loudest by Sen. Bernie Sanders of Vermont.
He's an ideological iconoclast — a Republican for much of his adult life who delivered the official Democratic response to President George W. Bush's 2007 State of the Union address.
Webb remains hawkish on national defense yet vigorously opposed to the Iraq War. He's an economic populist when it comes to globalization and excess corporate profits but a free-marketer in opposing many environmental regulations. He's for higher capital-gains taxes but against higher income taxes. He's always been an advocate for gun rights, but is a relative newcomer to backing gay rights. He's passionate about criminal sentencing limits but sympathetic to those who would fly the Confederate flag. He was a crucial "yes" vote for the 2010 health care law, but has been a scold about it ever since.
Such maverick behavior rarely fuels sustained success in this polarized area in modern American politics. Neither is it a reliable recipe for an easy life at the Capitol. Webb has only complicated matters with his prickly and no-nonsense personality, which leaves no doubt that he's got little patience for the glad-handing and small talk required on the campaign trail at least as much as in a Senate cloakroom.
His July 2 candidacy announcement, unsurprisingly, came in the form of a policy-rich 2,000-word statement online – without any accompanying stage-managed rally or other photo op. "We need a president who understands leadership, who has a proven record of actual accomplishments, who can bring about bipartisan solutions, who can bring people from both sides to the table to get things done," he said.
Webb's singular calling card for proving he is the man he describes is the 2008 expansion of the GI Bill, which prompted Esquire to label him one of the 75 most influential people of the 21st century for doing "more to repair his party's relationship with the military" than anyone since the Vietnam War. His measure provides tuition for a public university undergraduate degree, plus a housing allowance, to veterans who served at least three years on active duty after the Sept. 11, 2001, attacks.
To get there, Webb had to overcome the resistance of the Bush administration, which worried the generosity of the package would create big retention problems for the armed forces. He had to beat back a campaign by budget hawks, who wanted to deny the new benefits unless taxes were raised or spending was cut to offset their projected $63 billion cost in the first decade. And he had to outflank the Senate's most prominent veteran, John McCain of Arizona, who was promoting a less generous alternative as part of his campaign as the GOP presidential nominee that year.
Photo: Jim Webb via Wikimedia Commons