The Picky Eater's Guide To Healthy Eating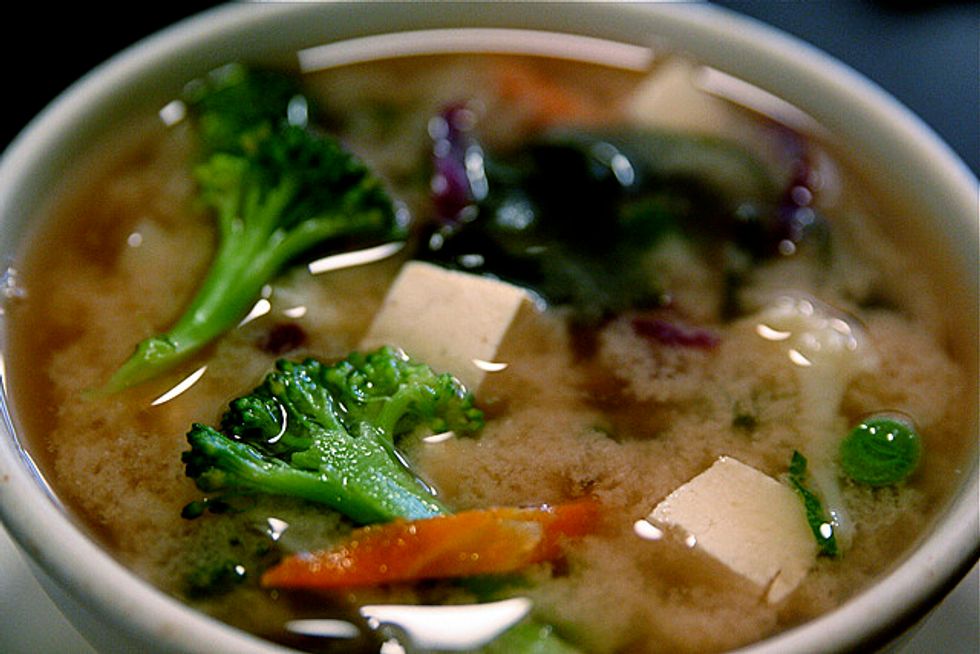 By Deven Hopp, Byrdie (TNS)
Not everyone can eat grilled salmon on a bed a quinoa with a side of bok choi every day. For those who prefer to stay away from oily fish and cruciferous vegetables, the healthy options can feel a bit limited. But after spending several years in the picky eater camp, we've found a number of ways you can trick yourself into eating better.
Upgrade your cereal
There are plenty of healthy cereals that don't taste like rabbit food (and admittedly, plenty that do). We like Grape-Nuts Cereal ($4), Barbara's Puffins Original or Cinnamon ($7) and Kashi Heart to Heart Cereal ($7). Just choose one with more than five grams of fiber, less than 10 grams of sugar and fat, and less than 200 calories per cup. Swapping your regular milk for almond or cashew milk will also bump up the sweetness, making your healthy cereal that much closer to the sugary sweet bowl of Lucky Charms you crave. But don't stop there _ topping your breakfast with sliced almonds and a bit a fruit (berries and bananas are always safe bets) is another way to up the nutritional value.
Blend your veggies
How you do get your green vegetable count up while masking the taste of green veggies? One word: smoothies. Hit the farmer's market and whip up a smoothie with real fruits and vegetables _ fresh organic produce tends to be not only more nutritious, but also more flavorful. You'll get plenty of vitamins, minerals and all the nutritional benefits of raw vegetables without having to devour a big plate of spinach. Add a scoop of protein powder, like Now Foods' Whey Protein Isolate Pure ($23), and you've got a nutritionally complete meal.
Make a better pasta
First and foremost, switch your white pasta for something whole grain. If your reasoning for choosing white over whole grain is taste-based, you just haven't found the right pasta yet. There are tons of different varieties on the market now, so just keep testing. Tossing in vegetables and lean proteins like tofu and chicken into pasta is an easy way to make them more delicious. As far as sauce goes, just stay away from anything creamy. Making pesto? Try blending other green veggies like broccoli into the sauce. Your standard red sauces are usually worthy picks too. (If you're buying from the store, just be sure to check the sugar content as some can be overloaded with sweet stuff.) You can even make classic spaghetti and meatballs more nutritionally sound by mixing diced peppers and zucchini into the turkey meatball mix.
Turn taco night into taco salad night
Tacos may get a bad rap for being a popular fast food, but a few simple tweaks can turn them into a healthy food that picky eaters can definitely enjoy. First, ditch the taco part. Soft tortillas and hard shells only add empty calories. If you still need the crunch, grab a small portion of whole grain tortilla chips, crunch them up, and sprinkle them on top of your taco salad. Next, trade beef for something leaner like chicken or turkey, and half the recommended amount of taco seasoning (we swear you won't notice the difference). Adding black or red beans will also increase the protein of your dish. Finally, serve up as many veggie options as you please. Aim to get all the colors of the rainbow in your salad and try to add one veggie you wouldn't normally eat (chances are you won't even notice it). And because texture is usually a big hang-up for picky eaters, trick yourself by chopping up your toppings nice and small. Also, skip the cheese and sour cream. If you've got a good mix of tasty, fresh produce, you won't need those superfluous add-ons.
Choose soups
Soups are surprisingly filling, generally low in calories, and a great way to sneak protein, fiber, and other essential nutrients into your diet. Since the big chunks of vegetables are usually a deterrent for the picky set, try making blended soups. Broccoli soup, butternut squash soup, tomato soup: As long as you avoid cream-based recipes, the healthy options are endless. If you don't mind chunkier soups, start with a home-style classic you love and add in one or two healthy ingredients you wouldn't eat on their own — tofu in your chicken noodle? Sounds weird, but it works.
Upgrade your potatoes
Every picky eater loves their potatoes. The issue is the good old Idaho potato doesn't bring much to the nutritional table. But you can still eat your mashed goodness if you add a little something extra in the form of cauliflower. Start with three-quarters potatoes and one-quarter cauliflower and, as time as goes on, begin increasing the ratio of cauliflower to potato. You may never get your recipe to 100 percent mashed cauliflower, but every little bit counts.
Sweet potatoes are another option, and often an even more flavorful one. You can buy them pre-wrapped in plastic, pop them in the microwave for three minutes, and you've got a baked sweet potato. Or if you're more of a French fries addict, make sweet potato oven fries. All you have to do is slice up the potato, spread them out on a cookie sheet, drizzle on olive oil and salt, and bake. They'll get just as crispy as the deep-fried version.
Make vegetables more delicious
We get it. Steamed veggies can be a little blah. Instead of steaming, roast your broccoli and cauliflower. Roasting crystallizes the sugar to bring out the sweet flavors. You can even mix in some bacon or sprinkle your side dish with a bit of Parmesan to make it more enjoyable. Sure, noshing on raw broccoli was be the ideal option, but a picky eater's gotta do, what a picky eater's gotta do. If you'd rather sit down with a big bowl of potato chips than a big bowl kale, meet halfway and opt for kale chips. They're super easy to make (not unlike sweet potato oven fries), quite tasty, and far more nutritious than your typical go-to snack.
Get the latest celebrity beauty news, runway trends, health and fitness tips, as well as product suggestions from the experts at Byrdie.com.
(c)2015, Clique Media Inc. All rights reserved. Distributed by Tribune Content Agency.
Photo: Steven DePolo via Flickr