The Thrifty Traveler: Free And Frugal File Storage For Digital Nomads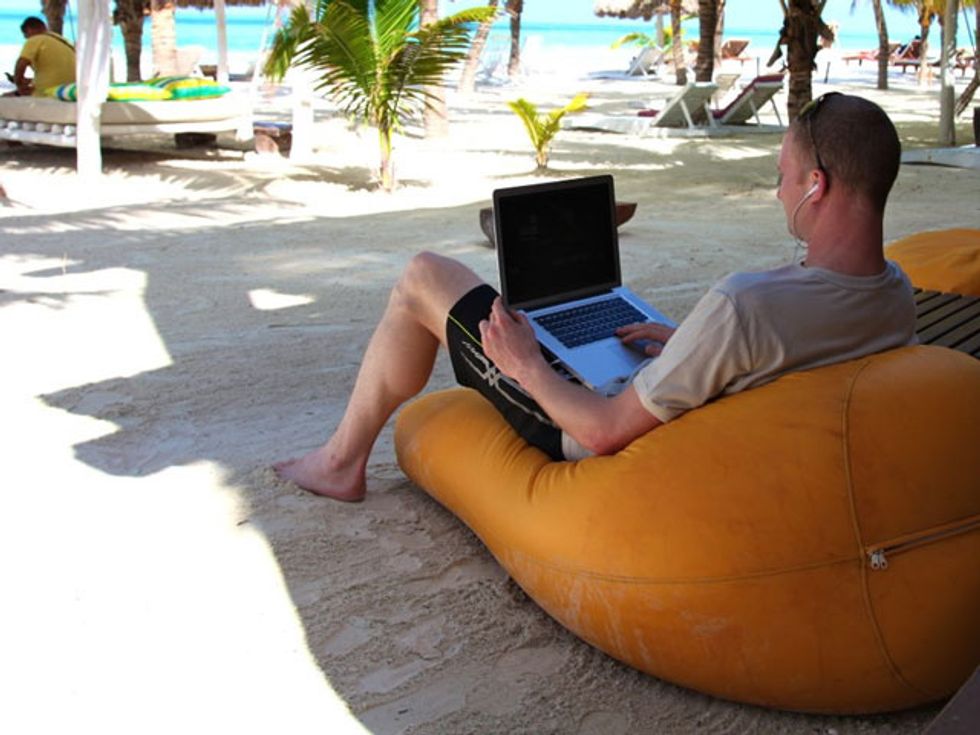 By Myscha Theriault, Tribune News Service (TNS)
Working from the road on a full-time basis brings its fair share of challenges. One of them is digital file storage. Whether you're a constant content creator producing photos, videos and articles for a variety of clients, an independent publisher, online course developer or simply need to keep your vacation pics and critical documents accessible, figuring out how to ditch the hard copies is a huge piece of the puzzle. Accessibility is another. While the logistical choices will vary with your lifestyle, career choice and travel schedule, there are a few popular options that work for a wide variety of location-independent professionals.
Cloud Storage: In the interest of full disclosure, I should probably fess up that I've been paying far too much for cloud storage for far too long. When my husband and I first started looking for a service years ago, there were fewer options across the board. Even fewer of those were free or affordable. At the time, we found the best deal we could, put our systems on automated backup with scheduled monthly credit card payments and moved on to other concerns. A recent shift in some of the data we'll be needing to store forced me to start looking at fresh alternatives. I've been pleasantly surprised by the results of my research.
First of all, it turns out my Amazon Prime membership now offers me unlimited photo storage at no extra charge, along with a few gigs of storage for other files as well. We take a massive amount of photos when we travel, and digital images represent a large part of our current cloud storage bill, so this was great news for our bottom line. Amazon also offers super affordable unlimited cloud storage of all types of files for roughly $60 per year, albeit without some of the syncing capabilities and point-of-storage functionality offered by some of the other popular cloud storage services. Drop Box and Google Drive each have reasonably generous free allotments, with affordable upgrades and free apps available for true cloud computing junkies.
Portability: In addition to the peace of mind some urban travelers have from carrying around an extra backup of certain files, portable drives and on-device storage allotments can come into play with remote travel as well. Those who never leave the city may have a hard time comprehending it, but Internet access still isn't available everywhere. This can make content production and entertainment problematic if every version of the files you need are stored with one cloud-based service or another. That's where file access that doesn't require constant Internet connectivity comes into play.
Collating notes from online research to use for some weekend writing at your favorite mountain cabin retreat, carrying your favorite playlists or bringing along a digital photo collection in dire need of purging are all things you can accomplish by packing extra photo cards, USB sticks and portable hard drives. Fresh electronic reading material can be downloaded to your tablet prior to departure, and hot spot capabilities available with some month-to-month cellphone plans can help bridge the gap in emergency situations.
For example, we are currently house-sitting in southern Florida at a condo with no Internet service. Our monthly mobile phone plan with T-Mobile provides unlimited data, but only 5 gigs of high-speed hot spot time. While this has virtually eliminated our nightly television program and movie streaming, it has enabled us to maintain our morning routine of email checking and content uploads while drinking coffee in our pajamas. Once we've both had a chance to wake up and jump on any early-bird earning opportunities, we pack up to hit our coffee spot of choice to take advantage of their free Wi-Fi.
(Myscha Theriault is a best-selling author and avid traveler. Having just finished a yearlong trip throughout the United States with her husband and Labrador retriever, Theriault is busy planning her next long-term adventure. Readers can keep up with her adventures on Twitter by following @MyschaTheriault.)
©2015 Myscha Theriault. Distributed by Tribune Content Agency, LLC.
Photo: Steven Zwerink via Flickr