If Republicans Want To Reach Out To Minorities, They Should Stop Denying Them Health Insurance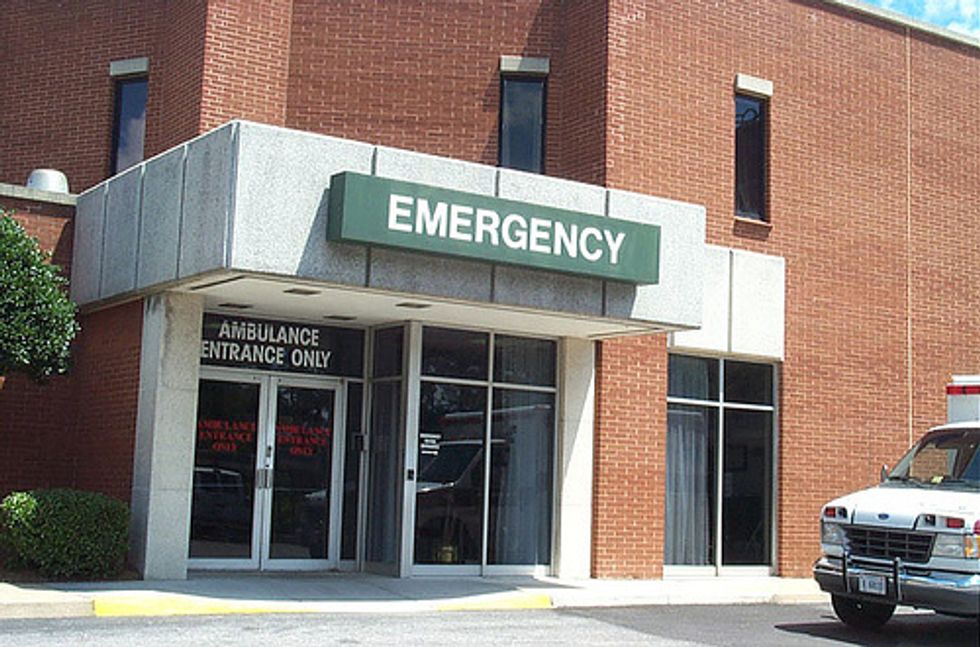 The effort to defund Obamacare led by Senator Ted Cruz (R-TX) is pretty much doomed, as even Senator Rand Paul (R-KY) admits. But Republicans already successfully prevented millions of Americans from getting completely subsidized health insurance through the Affordable Care Act's Medicaid expansion.
GOP governors and legislatures from 26 states have chosen not to participate in Medicaid expansion, though they will still have to pay the taxes that will fund the law. Unsurprisingly, the states rejecting expansion largely claim the highest rates of uninsured residents, including Texas, which has the highest percentage of uninsured residents in the union.
Another unsurprising fact is that minorities are being disproportionately denied health insurance by Republican refusal to accept the federal funds to pay for the program, which will cover 100 percent of the expansion at first and taper down to 90 percent by 2020.
"People of color make up the majority of uninsured individuals with incomes below the Medicaid expansion limit in both states moving forward and not moving forward with the expansion at this time," according to a recent report from the Kaiser Family Foundation, which is illustrated in this chart from Mother Jones.
Expansion is designed to help the working poor, as the nation's poorest residents are currently covered by Medicaid. The expansion frees those in poverty to earn more without risking losing their coverage. But each state gets to define what is considered "poor." In Arkansas, a family of three can only earn up to $3,133 a year and keep Medicaid. Mississippi caps Medicaid recipients at $5,677 a year. Medicaid expansion would cover those who earn up to 138 percent of poverty — $31,321 a year for a family of four.
So who gets hurt most by rejecting expansion? Single mothers and minorities.
"The 26 states that have rejected the Medicaid expansion are home to about half of the country's population, but about 68 percent of poor, uninsured blacks and single mothers," The New York Times' Sabrina Tavernise and Robert Gebeloff report.
The last election made clear that Republicans have a problem with two groups — single women and minorities. The "rebranding" they promised isn't going well, even according to Republicans.
Here's a simple way to let female voters and people of color know you're not interested in scoring political points by making their lives more difficult: Stop making their lives more difficult.
As soon as you get to the acceptance stage — where you finally admit that Ted Cruz holding his breath won't make Obamacare go away — just expand Medicaid.
Photo: Taber Andrew Bain via Flickr.com