The 'World's Worst Political Pundit' Guarantees Obama Victory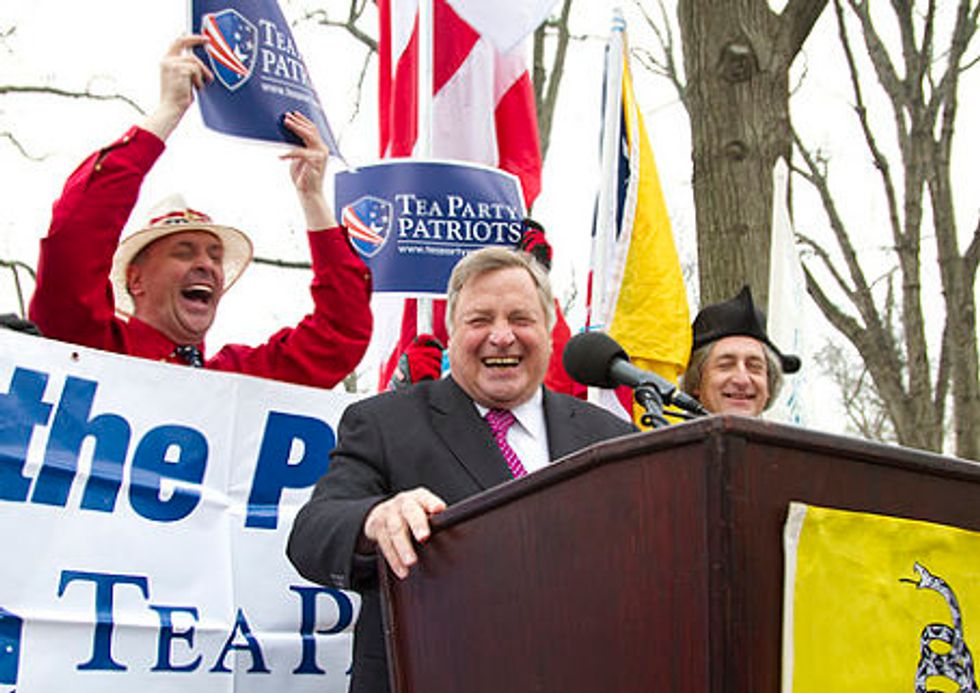 Forget Intrade and FiveThirtyEight — relatively reliable prediction models which both show President Obama with upward of a 75 percent chance of re-election. The most reliable leading indicator in the world is showing that the president has the election wrapped up.
Dick Morris —  the Fox News analyst who is always wrong — said Wednesday: "If the election were held today, Mitt Romney would win by a margin of  four or five points." This allows everyone else to predict with near certainty that Barack Obama will win a second term.
Since Morris was forced out of the Clinton White House in a scandal that involved toes and a prostitute, he has amazed and delighted Fox News audiences by being wrong about everything, earning a reputation as the "world's worst political pundit."
Morris' many greatest hits include predicting that the nominees in the 2008 presidential election would definitely be Hillary Clinton and Condoleezza Rice; naming an exact date — July 27, 2012 — when President Obama would come and take Americans' guns; and asserting with 100 percent confidence that Donald Trump would run for president in 2012.
Most impressive of all, Morris gets paid well to make these predictions based on his access to what he calls "the real polls."
What's strange about the Republican establishment this election is that Dick Morris is no longer an outlier. Karl Rove and the rest of the right-wing media are very well aware that Mitt Romney's campaign is crumbling. But they insist that what's actually going on is a concerted effort by the mainstream media to inflate Obama's lead and demoralize Republican voters. They're unskewing polls and arguing sample size as if they believe in witchcraft-like statistics.
If I were conspiracy minded, I would suspect that Fox News had Dick Morris predict a Romney victory  just to make Democrats overconfident.
The Obama campaign must be aware that Morris has guaranteed its triumph, but they say they're still running as if they're down ten points in every swing state. They know that more than the future of the country is at stake. What would happen to reality as we know it if Dick Morris were actually right about something?
Photo credit: markn3tel