Thousands In Pakistan Anti-Government Protests As Coup Fears Loom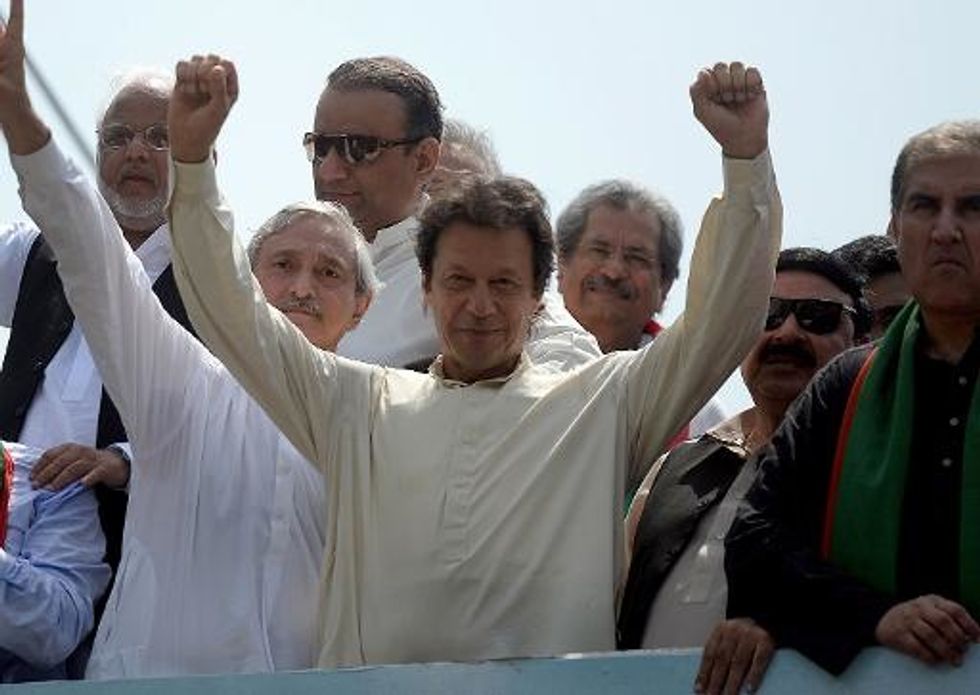 By Zia Khan and Sajjad Malik, dpa
ISLAMABAD –Thousands of anti-government protesters in Pakistan began a march on Islamabad on Thursday amid fears that a prolonged confrontation might lead to a military coup a year after the country's first democratic transfer of power.
Cricketer-turned-politician Imran Khan and Pakistani-Canadian cleric Tahirul Qadri were leading the separate protest rallies to topple the government of Prime Minister Nawaz Sharif.
The demonstrators aim to cover more than 350 kilometres to reach the capital from the eastern city of Lahore, the political base of Sharif, Khan, and Qadri.
The government decided to allow both protest leaders their marches after assurances that their supporters would remain peaceful and avoid clashes with police like in recent weeks.
The protests are seen a major test for a country where military coups are common.
Khan wants Sharif to step down, citing irregularities in the May 2013 elections. Qadri is demanding changes to the election system, which he says is undemocratic.
In a televised address to the nation on Tuesday, Sharif offered to investigate allegations of election fraud. But Khan rejected his overture.
The government has eased security measures and removed blockades from roads leading into Islamabad after both Khan and Qadri promised to discipline their followers.
More than a dozen supporters of Qadri and at least three policemen were killed in protests ahead of the planned marches.
Political commentators said the army's reaction to the protests will decide Sharif's fate.
The army ruled Pakistan for nearly half of its history since independence from Britain in 1947.
AFP Photo/Asif Hassan
Interested in world news? Sign up for our daily email newsletter!