Three People Hospitalized After Shooting At Lone Star College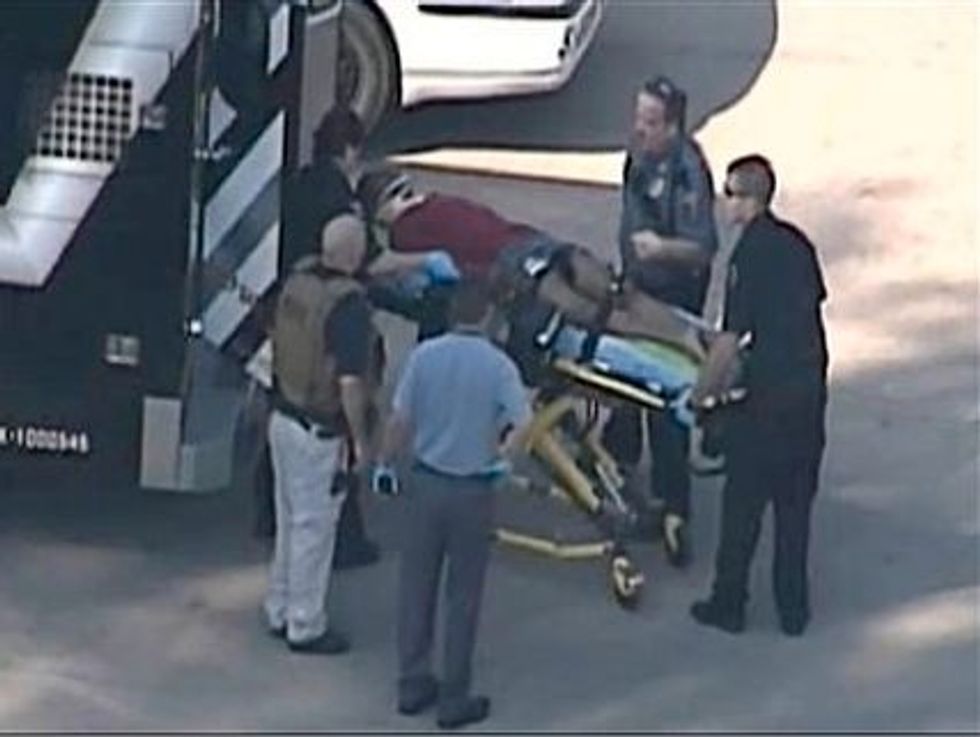 At least three people have been shot at Lone Star College's North Harris campus, just outside Houston, Texas.
According to Lone Star College's Twitter account, the shooting occurred between two individuals around 12:31 CST. The "danger has been mitigated," and the situation is "under control." According to local television network KTRK, two victims suffered multiple gunshot wounds, and were taken to Ben Taub Hospital, where they remain in "relatively serious condition." One other victim was brought to Memorial Hermann Hospital; his condition is unknown.
One person has been taken into custody, and law enforcement officials are reportedly searching the campus for another suspect. As of writing, the school remains in lockdown. The type of weapon used is not yet known, and there is no indication that the shooter planned a mass shooting.
One of the victims has been identified as Jody Neal, 24. His uncle, Reginald Neal, told Click2Houston.com that Neal was shot three times.
Stacy Neal, Jody's sister, added, "He was sitting in the study room. There (were) three people on the computer and a guy walked up the stairs and opened fire on him…They said it was just one guy that came in with a gun."
During a Fox News appearance, Representative Sheila Jackson Lee (D-TX) — who represents Lone Star College's district — said she was in a gun violence prevention meeting when she learned of the shooting.
As The Huffington Post points out, the Lone Star College incident represents the sixth shooting to take place on or near a college campus this month:
The most recent was at Chicago State University on Jan. 16 after a high school basketball game, while there were also shootings at Hazard Community College in Kentucky and Stevens Institute of Business and Arts in St. Louis. Two shootings occurred close to campuses, one at Pennsylvania College of Technology and one at the University of Central Florida. In 2012, there were at least five shootings on or steps away from a college campus.
According to data compiled by Slate and the Twitter feed @GunDeaths, at least 1,130 Americans have been killed by guns since the Sandy Hook Elementary School shooting on December 14.
This story will be updated
Photo credit: AP Photo/Courtesy KPRC TV