It's Time To Show Our Veterans Some Love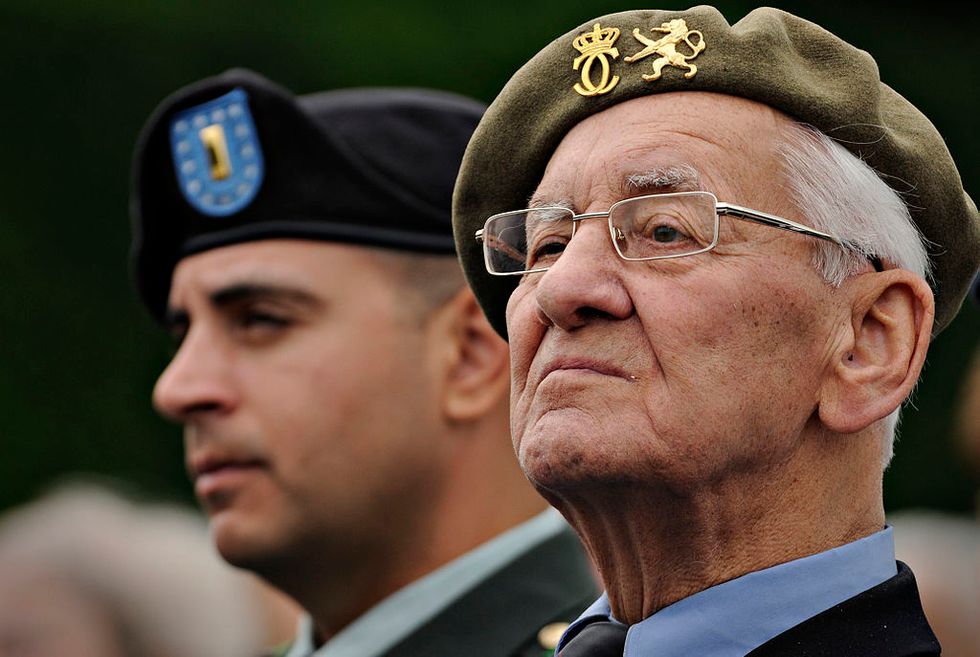 "I want a love I can see. That's the only kind that means a thing to me. Don't want a love you have to tell me about. That kind of loving I can sure do without." — The Temptations, 1963
A few days ago in an airport restaurant, I saw a scene that has become commonplace in recent years. These soldiers were sitting there talking, waiting for their meal. And this guy on the way out detoured over to them. "Thank you for your service," he said.
They nodded, thanked him for thanking them. He went on his way and they went back to talking.
"Thank you for your service." I wonder sometimes how military personnel feel about hearing that everywhere they go.
I mean, I went with my wife once to pick up a nephew, an airman returning home from overseas, and we could hardly get out of the airport for all the people stopping him to thank him. I asked what he thinks of that. He shrugged and said something noncommittal.
"Thank you for your service."
Maybe I'm wrong, but I've always suspected that if I were a serviceman, I might get a little tired of hearing that. Not that it isn't earnest and not that it isn't well meant. It is both. Indeed, a nation that treated homecoming veterans of the last long and controversial war with something less than gratitude seems determined to prove it has learned its lesson. That's laudable.
But at the same time, in the context of how we actually treat our veterans, the greeting has also come to feel, well … facile. For me, at least, it calls to mind the Motown chestnut quoted above and the distinction between a love made manifest and one that is only words.
What would it look like if we gave our service personnel a love they could see? Well, here is what it would not look like:
It would not look like Veterans Affairs facilities across the country requiring sick and injured veterans to wait months to see the doctor, then falsifying records to make it appear they were actually being seen much more quickly. This, of course, is the scandal that has roiled the White House and put Veterans Affairs Secretary Eric Shinseki on the defensive.
But look past that. A love they could see would also not look like a backlog of disability claims that peaked last year at more than 900,000, forcing some veterans to wait a year or more for their benefits. Nor would it look like the 2007 Washington Post report about wounded men recovering in a military hospital with rotting walls, creeping mold and vermin sauntering about.
Point being, this new scandal is not new. Rather, it is but a variation on a sadly recurrent theme: the neglect of our veterans.
We've heard many excuses: computer systems that don't talk to one another, lack of oversight, unrealistic expectations, yadda yadda yadda.
But here's the thing: These men and women volunteer to go into harm's way, putting body and mind on the line in defense of their nation's interests. They don't make excuses, don't justify or rationalize. They simply do.
And because they do, we have a sacred covenant with them. It is a betrayal of that covenant and a profound national disgrace that they are treated so shoddily when it is time for us to fulfill our part of the bargain, to, as Lincoln put it, "care for him who shall have borne the battle." So we must confront our government with a simple, bipartisan demand: No more excuses. Fix this, now.
That would reflect a love — and respect — that service personnel could see. And that they richly deserve.
"Thank you for your service" is all well and good. But if we do not put some muscle into that gratitude, if we continue to countenance this shabby treatment, it might be better — or at least, more honest — to just shut up and let our military men and women walk through the airport in peace.
(Leonard Pitts is a columnist for The Miami Herald, 1 Herald Plaza, Miami, FL, 33132. Readers may contact him via email at lpitts@miamiherald.com.)
Photo via Wikimedia Commons