To Defeat 'Disgusting Donald,' We Must Understand How He Won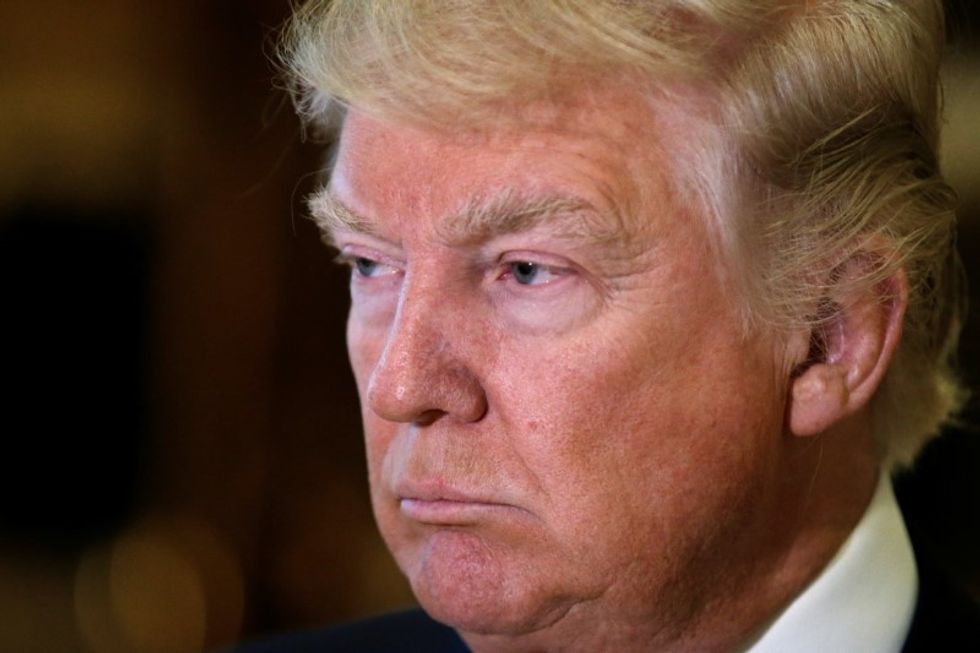 Betting on Donald Trump to win in the summer of 2015 had some pretty obvious upside if you were, say, Vladimir Putin.
For Russia's dictator-in-chief, a Trump victory would mean you'd defeated Hillary Clinton, the person you blame for, among other things, the huge protests that raged against you in 2011. And there's also the small matter of half a trillion dollars or so you could gain with sanctions "relief."
For Scott Adams, creator of the cartoon Dilbert, betting on Trump when few serious observers gave him a chance had less obvious rewards.
But now the payoff seems pretty clear. Adams proved that Trump won because the businessman is a "master persuader." And by being the most prominent adult to make this argument, he proved the same was true about about Adams himself. At least, that's what Adams is saying. And in the world of persuasion, suggestion creates reality.
Laughing off Adams' prediction that Trump would win, and how his divorce seems to have gifted him with a perpetual grudge against women, was easy in 2016 — especially because the cartoonist made similar predictions about Herman Cain in 2012. But Adams is laughing into his Dilbert desk calendar now.
Just as the left can't unilaterally disarm against the tsunami of spending unleashed by decisions like Citizens United, we can't ignore the the tactics of the right, which have been used to claim control of all three branches of the government. We have to build something better than a Tea Party and we can't ignore how Trump has — to use the lamest word possible — "disrupted" political discourse.
We no longer have the luxury of underestimating Trump or expecting everything to be okay.
Admitting that Trump is pretty good at "this" — whatever "this" is — is essential for a simple reason: Expecting Trump to self-destruct or implode, or assuming reason will win out, left Democrats focused on running up the score in 2016, rather than securing the blue wall. And while there's evidence that James Comey's twin interventions in the last weeks of the race were decisive — a black swan event that will not recur — Trump heads into 2017 with the best economy inherited by a new president in three decades and all the advantages of incumbency.
So we have to at least understand the tactics that Adams believes helped elect Donald Trump because — if he makes it to 2020 and we have fair elections — we'll be facing him again.
And there's evidence that liberals are really starting to get this. The Week's Ryan Cooper argues that Democrats "need to learn to be mean and funny." Clinton/Obama-veteran Ronald Klain — who became an American and international hero as our Ebola Star — has an excellent primer on the new rules from "the Trump scandal playbook." And ex-Obama communications pros Jon Favreau, Jon Lovett, and Tommy Vietor have launched a media venture called "Crooked Media" to challenge Trump.
Funny name, but I'd bet Scott Adams would argue it suffers from the same flawed persuasion as the "Make America Sick Again" slogan Democrats are using to fight Obamacare repeal.
"Association matters more than reason," he tweeted. "Not good to associate 'sick' with your brand."
For Adams, persuasion all starts with his training in hypnotism, where he learned the promise of a "super power" that allows you to implant suggestions in other people's brains that they then may experience as their own thoughts. Like Freudian psychology, which was also traces its origins back to hypnotism, Adams' thinking is based on a premise that the human mind can only attempt to know itself.
"Once you realize that everyone is completely irrational," Scott Adams told podcaster James Altucher, "your life gets a lot easier."
Republicans have long known that repetition and other basic marketing tactics were effective in politics. But Adams argues Trump took this a step further with something he calls "the linguistic kill shot," which is a fancy way to explain why he called Hillary Clinton "Crooked Hillary" and mocked Jeb Bush as "low energy."
These "kill shots" had to be visual concepts that hadn't been heard in politics before. It's also known as "name calling," which is why Democrats discounted and avoided such pettiness. But it's also effective because "every time you looked at the candidate being described you would look for confirmation bias."
Even Trump's lying is a tactic. By overstating reality, Democrats — with their "rational" attacks built out of Enlightenment thinking — fact check and get caught up in a debate where Trump sets the terms. Over and over with the millions of iterations of "Make America _____ Again," you see that politics is entirely caught up in a loop he created.
Notably, Adams' view of politics almost invariably ignores issues of class and race — as well as policy implications. This is a luxury that wealthy white males like Adams and Trump can afford — and this simplicity is also to Trump's advantage.
You can argue that Hillary Clinton was his perfect foil. But not because she was "flawed" — as every candidate before her and after her was and will be; Trump especially. But because she was so cautious and well-considered. (And she still won the popular vote by 3 million votes, making Trump the biggest "loser" elected president in modern U.S. history.)
Adams notes that Trump's truest "superpower" was his audacity. He bet everything on winning and was willing to untether himself from reality and decency to savage his opponents in ways no other adult would dare.
He's the most unpopular person elected president on record, but we can't assume that makes him easy to beat — because his willingness to act as rhetorical suicide bomber casts doubt on anyone he opposes.
So how do you defeat a man with no reputation to lose?
You have to find ways to match and exceed his persuasion. And Adams believes Clinton did that during the summer. He doesn't believe Comey cost Clinton the election; he thinks the Access Hollywood tape did because it distracted from the Clinton team's effective framing of the GOP nominee as a nuclear threat.
I've been studying Adams and trying to figure out how "persuasion" works, and I'm finding it has a lot in common with the way that brain scientist George Lakoff sees politics. It all sort of comes together in a new field I'm calling "Behavioral Politics."
The world we're in is not rational and accepting that requires abandoning the heights of rhetoric that made President Obama and American patriots before him so revered. But it's the only way to save his legacy and 80 years of progress.
For now, I'm calling Trump "Disgusting Donald" and not because of his reported passion for pee play. His plan to repeal Obamacare will make millions of Americans sick and thus uninsurable. That — like much of our current political environment — is disgusting. So it's worth a try — especially if thousands of American lives depend on it.