To Trump, Tear-Gassed Toddlers At Border Are 'Stone Cold Criminals'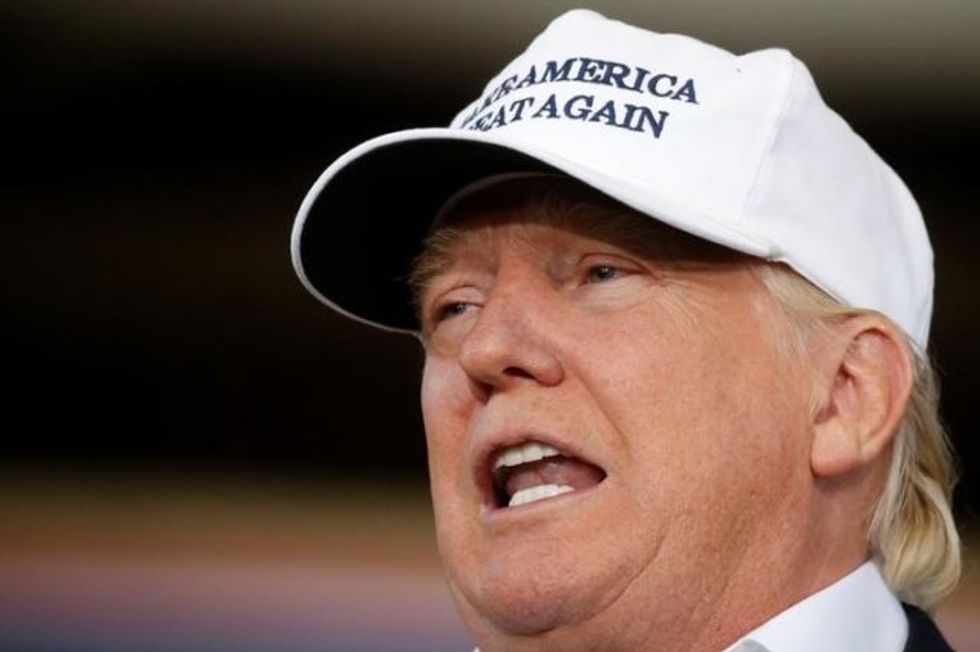 Reprinted with permission from Shareblue.
Trump justified the use of tear gas against desperate migrant children by describing them as "stone cold criminals."
Migrants seeking refuge from Honduran violence and chaos in the United States were tear-gassed at the U.S.-Mexico border by agents of U.S. Customs and Border Protection.
Photographs showed that many of those on the receiving end of the gas were young children, some of them barefoot and wearing diapers.
Once again showing his ignorance of reality, and support for naked cruelty, Trump justified the action.
He wrote, "Mexico should move the flag waving Migrants, many of whom are stone cold criminals, back to their countries."
"Do it by plane, do it by bus, do it anyway you want, but they are NOT coming into the U.S.A. We will close the Border permanently if need be. Congress, fund the WALL!"
Trump has repeatedly described the desperate migrants as criminals and an "invasion."Before their disastrous performance in the midterm elections, his fellow Republicans joined in on the demonization of these people.
Republicans, working in concert with their allies at outlets like Fox News, have described refugees in this manner to whip up racist and xenophobic sentiment. The party believed that doing so would avoid losses in Congress. It didn't work, and American voters widely rejected their racism.
But Trump is still at it. Under his administration, toddlers were attacked with harmful tear gas.
Instead of showing shame and humility before the world and fellow Americans, Trump instead doubled down on a distasteful lie.
Published with permission of The American Independent.

.