Top GOP Senator Hints Trump Must Fire Giuliani
@KailiJoy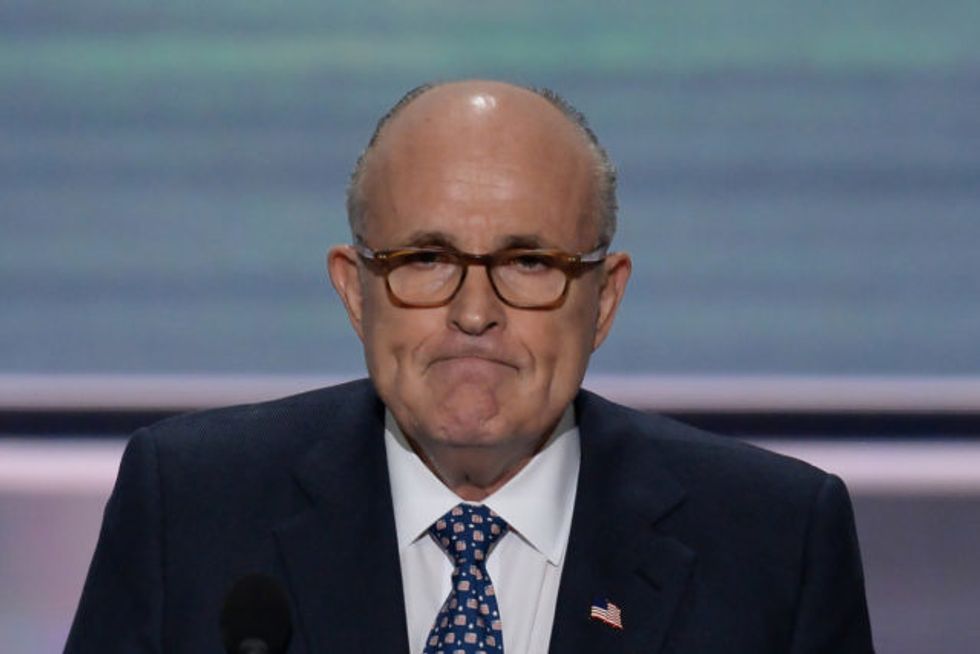 Reprinted with permission from Shareblue.com
The crack legal team that is Rudy Giuliani and Trump's Twitter account have a new theory that, if Trump ends up indicted, he can just go ahead and pardon himself. But not everyone, even within the Republican Party, agrees.
Giuliani floated the idea on Sunday, saying he "probably" has the power to pardon himself. The next day, Trump ran with it and declared he has the "absolute right" to do so. Naturally, Trump embellished, attributing Giuliani's claim to "numerous legal scholars."
On Monday, Iowa Republican Chuck Grassley, chairman of the Senate Judiciary Committee, rained all over Trump's pardon parade — and his choice of legal counsel.
"If I were president of the United States and I had a lawyer that told me I could pardon myself, I think I'd hire a new lawyer," Grassley told CNN's Manu Raju Monday.
The idea that Trump could simply pardon himself out of criminal charges might appeal to Trump — but it's not likely to find much support with anyone else.
Former U.S. Attorney Preet Bharara quickly dismissed that notion Sunday, calling the idea "outrageous."
He added that the idea of Trump pardoning himself "is almost self-executing impeachment."
Grassley didn't go so far as to suggest Trump pardoning himself would be an impeachable offense, but he clearly doesn't agree with Giuliani's legal theory.
And contrary to some of the outrageous claims from Giuliani and Trump that special counsel Robert Mueller's entire investigation is illegitimate — Trump went so far as to call it"UNCONSTITUTIONAL" on Monday — Grassley thinks they're wrong on that front, too.
In April, after yet another report of Trump trying to sink Mueller's investigation, Grassley said he wanted to pass legislation to protect the investigation, just in case Trump did follow through on threats to terminate it.
Even after Senate Majority Leader Mitch McConnell announced that he would refuse to hold a vote on any such legislation, Grassley, as chair of the Judiciary Committee, proceeded with a vote to pass it out of committee anyway.
Grassley is one of the more conservative Republicans in the Senate, and he's been happy to throw principle to the wind when it suits him and his party — by, for example, stealing a Supreme Court seat by blocking President Obama's nomination for a vacancy.
But even Grassley knows how ridiculous it is to suggest that Trump can pardon his way out of trouble.