Top-ranking Republican From Deep Red Texas Breaks With Trump On Russia
@FAWFULFAN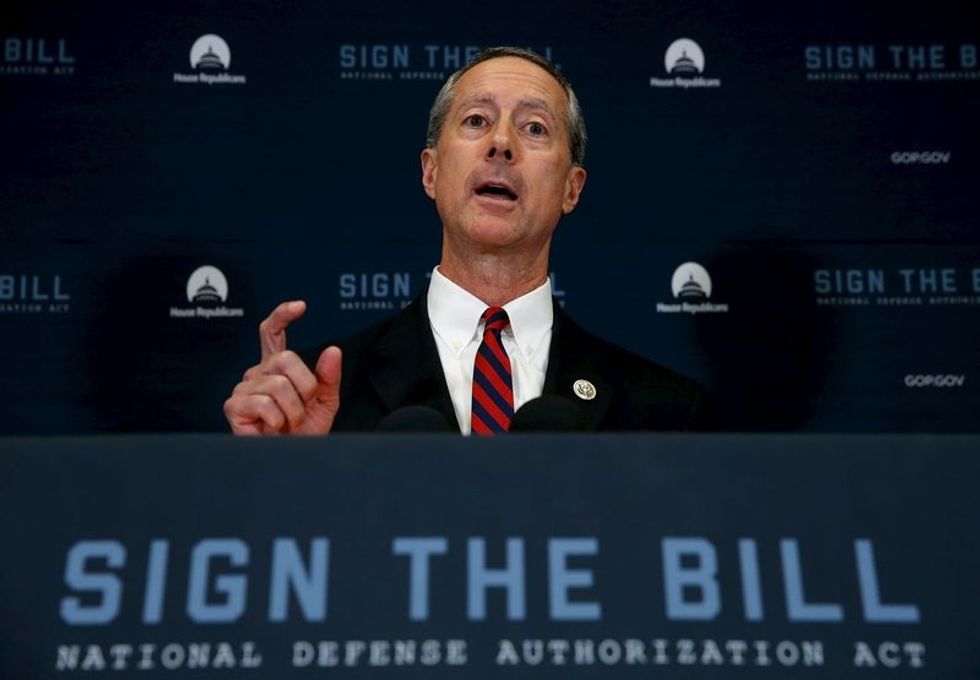 Reprinted with permission from Shareblue.com
Democrats have been slamming the Trump administration over its refusal to implement Russia sanctions. But Trump has also drawn an unlikely Republican critic: House Armed Services Committee chairman Mac Thornberry (R-TX).
Speaking to the Daily Beast, Thornberry largely shared the opinion of NSA director Mike Rogers, whose testimony to the Senate this week served as a remarkable indictment of Trump's inaction on Russia.
"An aggressor will always push forward and do more until he meets resistance … There has to be a price to be paid," said Thornberry. "As a country," he concluded, "we're going to have to come to grips with how to deal with this attempt to manipulate us and our decisions."
A statement this forceful is surprising from Thornberry, who votes with Trump 97 percent of the time, and whose Texas Panhandle district backed Trump by a nearly two-thirds margin. But it is a sign of how flagrantly Trump is defying the law.
The Russia sanctions were passed by Congress almost unanimously, in response to Russian meddling in the election and amid fears Trump was going to return two Kremlin spy compounds to Vladimir Putin. Trump signed the sanctions only reluctantly.
Now, he is refusing to implement them in contravention of the deadline that Congress posed, claiming the sanctions are unnecessary.
Other Republicans have remarked that Trump should implement the sanctions. Sen. John McCain (R-AZ) said the administration "had plenty of time to get their act together." Sen. Lindsey Graham (R-SC) said Trump's inaction is "empowering" Putin. And Sen. John Kennedy (R-LA) said Trump ought to have mentioned his plan for Russian sanctions at his State of the Union Address.
But Thornberry's criticism is a clearer signal than ever that even Trump's own party is losing patience.
Trump is blatantly defying Congress on one of the only issues that has united Capitol Hill. And refusing to do his duty and faithfully execute the laws of our country.