Top Reads: 'I Am America (And So Can You!)'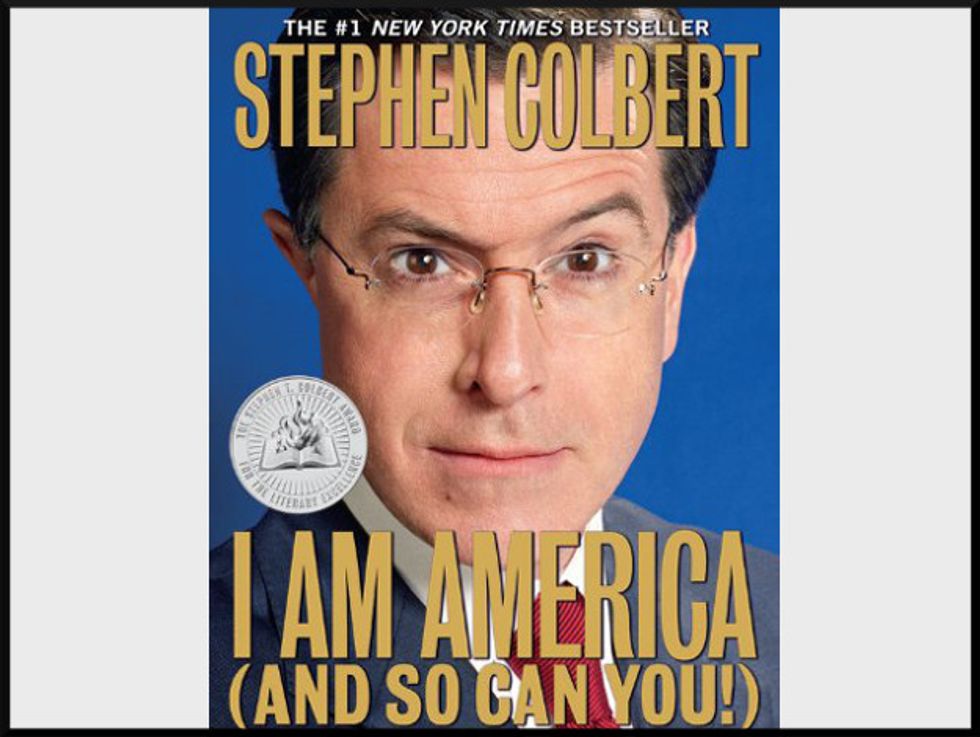 Comedians, journalists, and politicians are strange bedfellows who come together every year to laugh at each other and themselves. The annual White House Correspondents' Dinner gathers members of the press corps, television pundits, top government officials, and play-it-safe comedic talents for an evening of mirth and hilarity. For the 101st gathering of this event, SNL star Cecily Strong took the reins, and if you think Washington's annual "nerd prom" has been rather tame of late, take another look at Stephen Colbert's I Am America (And So Can You!), which includes the complete text of his remarkable, historic, and hilarious speech from the 2006 dinner.
You can purchase the book here.