Top Reads: 'The Gyroplane Flight Manual'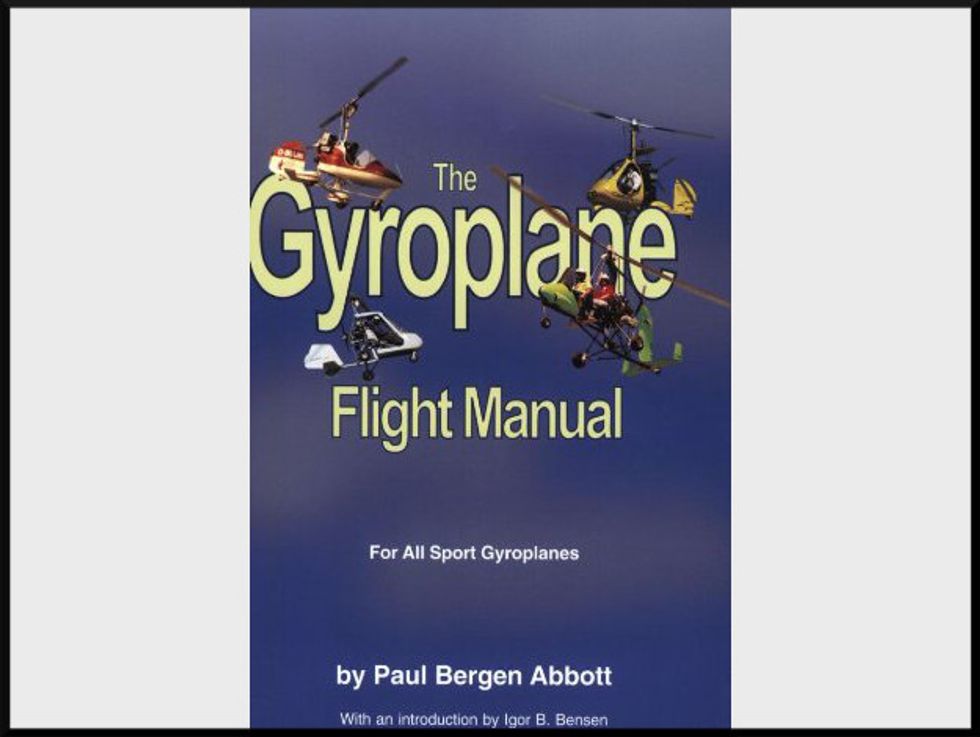 Replete with troubleshooting tips, charts, and images for the amateur gyroplane builder, Paul Bergen Abbott'sGyroplane Flight Manualis invaluable for the aviation hobbyist — or protester who wants to make a dramatic statement. Though it's unclear whether Doug Hughes had read the manual before he landed his whirlybird on the lawn of the Capitol building, he surely could have used a primer on no-fly zones. The gyrocopter itself is a makeshift craft, a bicycle cross bred with what we might today call a drone. Perhaps the last time the strange little craft got this much attention was 1967's You Only Live Twice, in which James Bond, played by Sean Connery, piloted "Little Nellie." "A wonderful girl," Bond said. "Very small. Quite fast. Can do anything." He probably didn't read the manual, either.
You can purchase the book here.