Top Student Loan Official Resigns, Blasting Trump Team's 'Betrayal' Of Families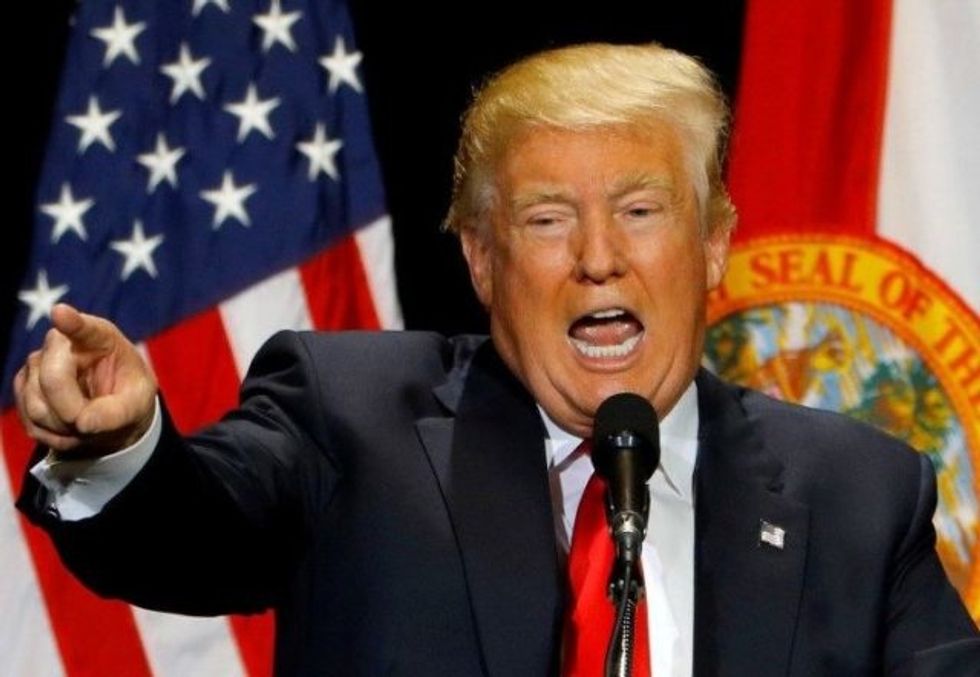 Reprinted with permission from Shareblue.
The Trump administration official tasked with overseeing $1.5 trillion in student loans sent a powerful resignation letter accusing the White House of "open hostility toward protecting the nation's millions of student loan borrowers," the Associated Press reports.
Seth Frotman is resigning as the student loan ombudsman at the Consumer Finance Protection Bureau (CFPB), and his resignation letter addressed to CFPB director Mick Mulvaney didn't mince words.
"The damage you have done to the bureau betrays these families and sacrifices the financial futures of millions of Americans in communities across the country," Frotman wrote to Mulvaney. He added that Mulvaney has "used the bureau to serve the wishes of the most powerful financial companies in America" instead of helping American families.
Frotman, who has worked at CFPB for seven years, said that after just 10 months of Mulvaney's leadership, "it has become clear that consumers no longer have a strong, independent Consumer Bureau on their side."
Frotman laid out a number of specific grievances in his letter, which NPR reproduced in full.
Frotman said that CFPB political appointees "silenced warnings by those of us tasked with standing up for servicemembers and students," and suppressed reports meant to warn borrowers about potential dangers.
Political leadership also undermined the ability of career staff to properly oversee the student loan market, he said.
Frotman accuses current leadership of abandoning its duty to fairly and robustly enforce the law.
In his time at CFPB, Frotman helped return $750 million to student loan borrowers harmed by predatory practices. But under Trump's leadership, according to Frotman, the bureau is now more focused on protecting big banks and lending institutions than on helping families struggling with mounting debt.
Like most agencies under Trump, CFPB has seen quite a bit of controversy. When the former head of the agency, Richard Cordray, resigned to run for governor of Ohio, Trump appointed Mulvaney to the post, even though Mulvaney was also serving as the head of the White House budget office. A legal battle ensued, with many claiming the appointment was illegal.
More recently, the bureau has been trying to scrap efforts to protect members of the military from predatory payday lenders. One veterans group described this effort as "giving a huge smile and thumbs up to slimy payday lenders ripping off our troops."
During his presidential campaign, Trump made grand promises about addressing student loans.
But as usual, Trump decided to side with big business and against struggling families once he got into office.
Published with permission of The American Independent.