Toyota To Spend $3.5 Billion On Share Buy-Back
@AFP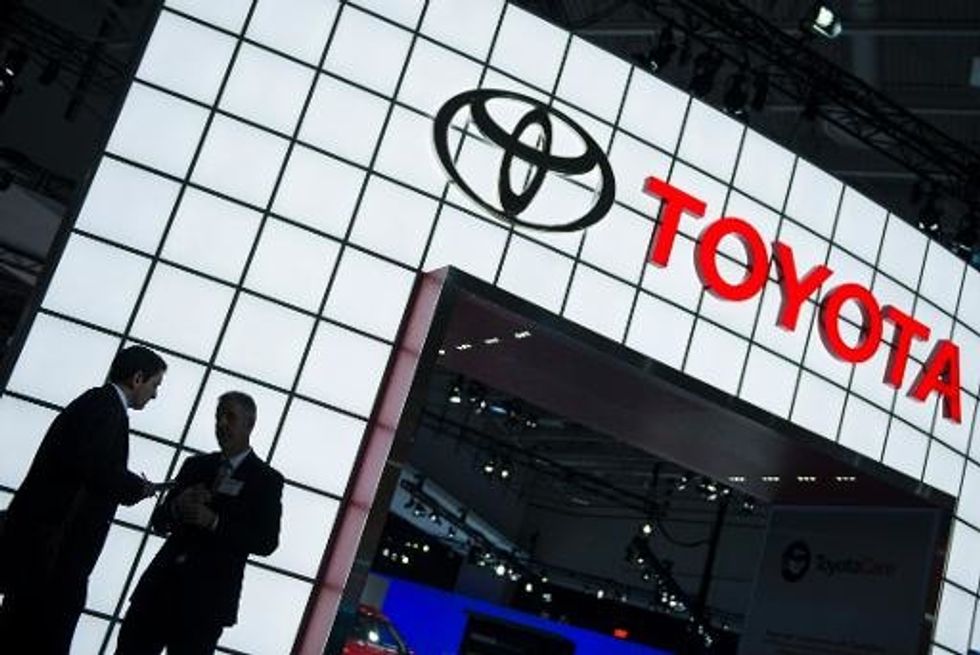 Tokyo (AFP) – Toyota is to buy back as much as 1.89 percent of its shares for 360 billion yen ($3.5 billion), raiding a growing corporate cash chest for the first time in five years, the Japanese carmaker said Wednesday.
The world's largest automaker said it will purchase up to 60 million shares over a 10-month period following the next shareholders' meeting in June.
It will cancel half of them, to avoid sparking fears of dilution in future share sales, the company said in a statement.
The other shares will be handed over to a trust that will manage them on behalf of a new foundation to "support efforts to address mobility challenges around the world" such as traffic jams and better use of energy, it said.
The last Toyota share buy-back was in February 2009, a company spokeswoman said, adding it had repurchased 930,000 shares for 2.8 billion yen at the time.
Observers said it was a way for Toyota to invest its large cash pile into its own shares and to increase value.
"The company has improved its business performance greatly thanks to a weaker yen and now has abundant cash," said auto analyst Tatsuya Mizuno. "By using the cash to buy back its own shares Toyota could show the management's confidence to investors that they are worth pouring cash into."
Toyota shares rose 1.09 percent to 5,621 yen ahead of the announcement on Wednesday.
AFP Photo/Brendan Smialowski