Train Carrying Malaysia Jet Victims Completes Its Halting Journey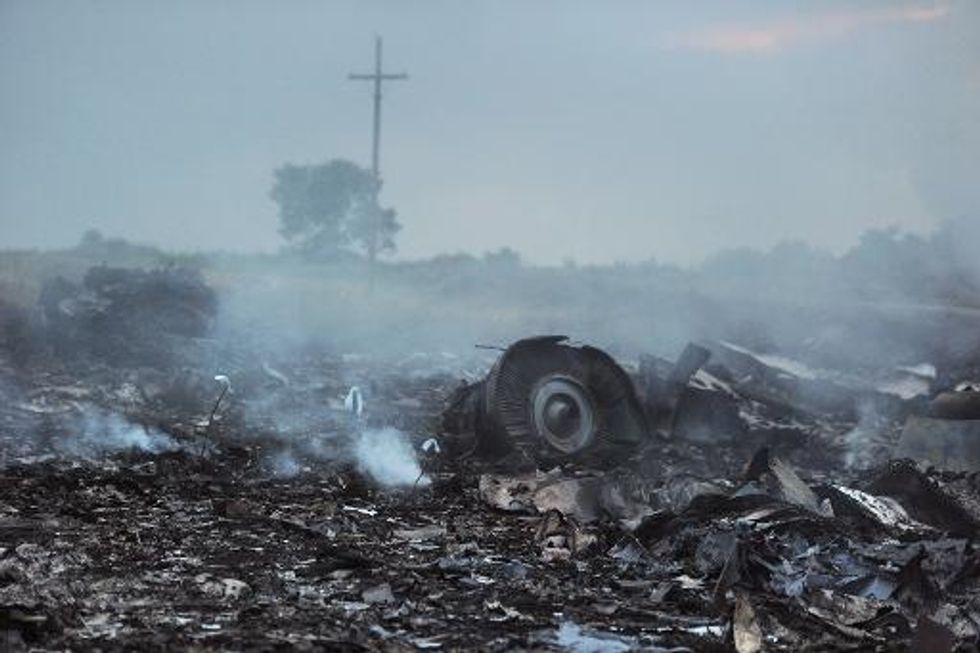 By Steven Zeitchik, Los Angeles Times
KIEV, Ukraine — A train carrying more than 280 bodies from Malaysian Airlines Flight 17 arrived in the government-controlled city of Kharkiv early Tuesday afternoon, ending a nearly five-day waiting period for families who lost loved ones in the crash.
The train made a halting journey to the city after leaving the separatist-controlled town of Torez on Monday evening, remaining in the separatist stronghold of Donetsk overnight as fighting raged near the train station before resuming movement at just past 6 a.m. Monday morning. All told, it took about 16 hours for the train to make the journey to Kharkiv from Torez, which lies about 180 miles to the southeast.
The train is currently parked at a cargo station in an industrial part of Kharkiv. From there, the bodies will be removed and transferred to a Dutch military jet, which will transport them to the Netherlands for both forensic analysis and, in the case of non-Dutch victims, repatriation.
A total of 193 Dutch citizens died Thursday when the plane was downed by a missile suspected of coming from pro-Russian separatist forces. An additional 105 civilians hail from countries such as Australia, the United Kingdom, and elsewhere. The bodies of about 15 victims remain unaccounted for.
While the train waited in Donetsk overnight, the black boxes from the plane were turned over to Malaysian officials in a late-night, pageant-filled ceremony at a separatist-controlled building nearby.
Alexander Borodai, leader of the self-proclaimed Donestsk People's Republic, turned over the two flight recorders to Col. Mohamed Sakri, who referred to Borodai as "his excellency." The black boxes, which were discovered by separatists at the crash site as early as last Friday, will be analyzed for relevant pre-crash data, though investigators are skeptical they will reveal much given the immediacy of the missile impact. Some have also voiced concerns that separatists could have tampered with the devices.
After the handover, the black boxes were carried on the train by the Malaysian investigators and are now in Kharkiv as well.
Meanwhile, fighting between the Ukrainian government and separatist forces continued Tuesday in Donetsk, with the two sides vying for control of the eastern Ukraine hub city.
AFP Photo/Dominique Faget
Interested in world news? Sign up for our daily email newsletter!