Transportation Department Puts The Brakes On Truck Safety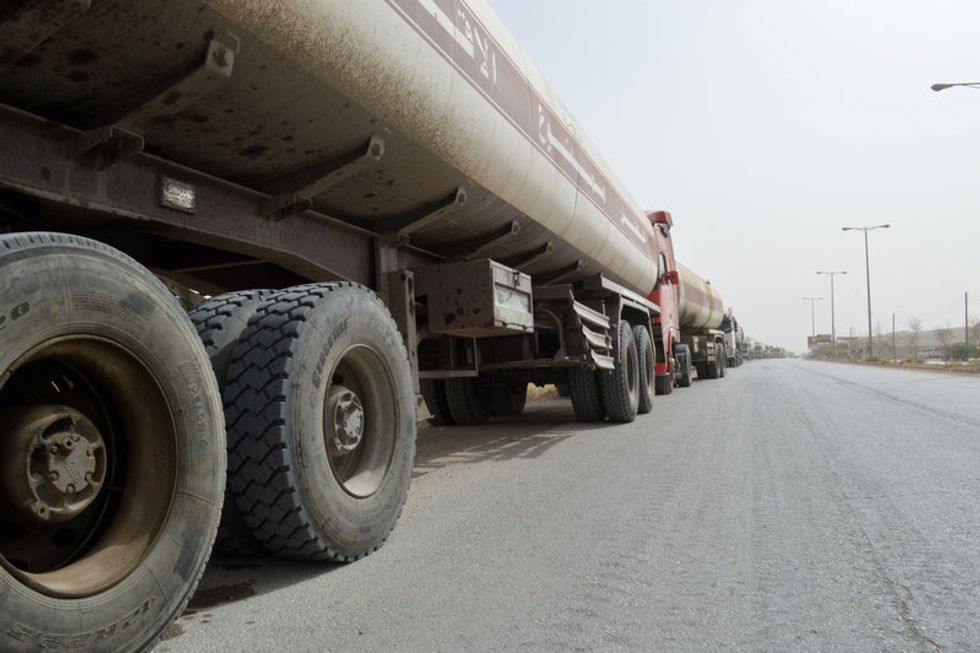 Reprinted with permission from DCReport.org
Does that truck driver who sped past you this morning have as much training as your barber? Did the driver spend as much time learning to drive that 40-ton big rig as your plumber spent learning to work under your kitchen sink?
Probably not. And the Trump administration doesn't seem to think that's a problem.
The Department of Transportation is again delaying regulations setting basic training requirements for people who drive large trucks or busses, rules that Congress has been asking for since 1991.
"Congress, safety groups and families of truck crash victims have been battling to get the U.S. Department of Transportation to act on a commercial driver's license training rule for over two decades," said Peter Kurdock of the Advocates for Highway and Auto Safety.
The standards, which were published in December and have already been stalled twice by the Trump administration, include classroom instruction in driving, emergencies and planning trips. The most recent delay is until June 5.
Fatal crashes involving large trucks or buses rose by 20% from 2009 to 2015.  On average, more than 4,000 people are killed each year, and nearly 100,000 injured in large truck crashes.
The annual cost to society from crashes involving commercial motor vehicles is estimated to be over $110 billion.
Training in skills such as trip planning might prevent accidents such as those in tiny Ponca, Ark., where truck drivers bound for a Wal-Mart distribution center have been using GPS that puts them on steep and winding rural highways.
The published regulation was watered down to eliminate requiring a minimum amount of behind-the-wheel training. A draft required 30 hours of behind-the-wheel training, but that was removed.
The regulation would have a grace period until February 2020 and would only apply to applicants who have not received their commercial driver's license by Feb. 7, 2020. Firefighters, farmers and military drivers would be exempted from the regulation.
The American Trucking Associations opposes a time-on-the-road requirement.  The trade group, which represents trucking companies, not drivers, spent about $1.8 million in federal lobbying last year.
"We believe demonstrating proficiency is far more important than showing a number of hours behind the wheel," said Sean McNally of American Trucking Associations. "Once you demonstrate proficiency, you should be able to take the state test, apply for a job and start earning a paycheck."
Safety organizations have asked that the final rule be reconsidered because it doesn't include mandatory behind-the-wheel training.
The organizations, which included the Advocates for Highway and Auto Safety and the Truck Safety Coalition, pointed to state requirements for jobs such as being a plumber or a barber.
Texas requires a journeyman plumber to have 8,000 hours of experience. Barbers licensed in Virginia must have 490 hours.