Travel Dilemmas: Chip And PIN? Chip And Signature? Here's What Travelers Should Know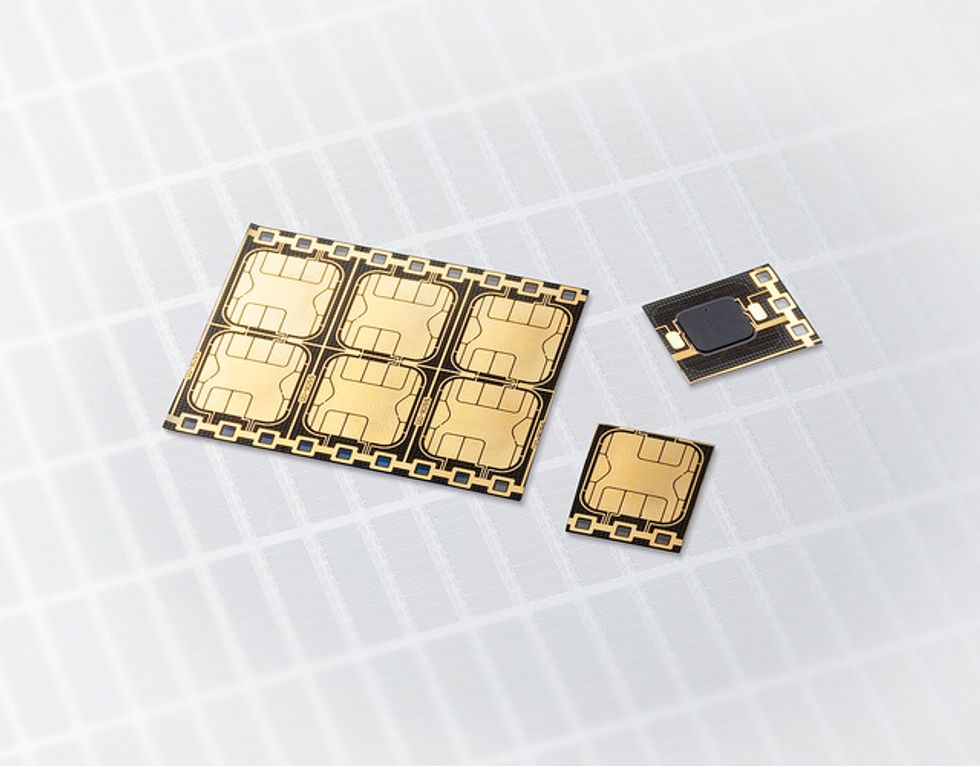 By Catharine Hamm, Los Angeles Times (TNS)
Question: My credit union was the first of my credit card companies to send me the new chip and PIN card. It's not that I don't trust technology, but I'd like to test the card before I leave for Europe, and I haven't yet found a store that has installed the new scanners. How do I know it will work? — Greg Nelson, Mission Viejo, Calif.
Answer: Nelson won't know, but he may not have to worry because of the way U.S. cards will be handled abroad.
Before we get to that, everyone — traveler and non-traveler alike — should know that they probably will get "smart" credit (and, to a lesser extent, debit) cards this year. Although they won't work quite the same way as the old swipe-and-sign (a.k.a. magnetic stripe) cards, they shouldn't rock your world, either.
A smart credit card, sometimes called an EMV card (for Europay, MasterCard, Visa), contains a visible chip that's designed to thwart criminals who counterfeit cards. The data breaches that have bedeviled some large companies shouldn't be an issue (or as much of an issue) once the new smart cards are in broad use, experts say.
Card companies and merchants are working toward making the change to chip and PIN cards by Oct. 1, the date of what's called the "liability shift." That's an important date because if fraud occurs, the financial responsibility is shifted to either the card company or the merchant — whichever party is found to have had the puny security that permitted the transgression. The good news is that it's rarely, if ever, you, the consumer.
It's estimated that by the end of this year, 70 percent of credit cards and a little more than 40 percent of debit cards will be chipped cards. Fraud may occur in the 30 percent and 60 percent, respectively, of cards that aren't chipped, but again, it won't be the consumer's financial problem.
Fasten your seat belt, though, because here's where it gets complicated. Many of the new chipped credit cards will be chip and signature cards. Like the old magnetic stripe cards, this credit card requires you to sign for the purchase.
But some cards will be chip and PIN cards, which is what Nelson is asking about. They require you to use a personal identification number to complete your purchase. (How will you know which one you have? "The easiest way to know which type of card you have is to simply call your bank and ask," said Matt Schulz, a senior industry analyst with CreditCards.com.)
Both signature and PIN are smart cards, but sometimes a signature-only smart card (and the old magnetic stripe too) won't work abroad, notably in unmanned kiosks; train tickets and gasoline purchases are two stumbling blocks I hear about most often from readers.
Those often have required the less-common chip and PIN card.
The PIN is another layer of protection that addresses the issue of lost and stolen credit cards, small potatoes compared with the massive counterfeit card problem.
Experts don't agree on whether the PIN card is necessary, but if you've ever tried to buy a tube ticket in a hurry from an unmanned kiosk and your card has been rejected because it's not chip and PIN, you're thinking that card would be a godsend right about then.
But you may not need a chip and PIN after all. Both Visa and MasterCard told me that point-of-sale terminals abroad will work — even the unmanned ones — with chip and signature cards before Oct. 1.
That would appear to render moot the debate about signature versus PIN, at least when it comes to use. (Experts can and will continue to quarrel over the security issues to their hearts' content.)
Whichever flavor of new chipped card you have, Nelson's dilemma remains. "It's a fabulous question," said Joram Borenstein, vice president of Nice Actimize, a software vendor of risk and compliance technology. "That reader literally has very, very few options to test it out (before he) flies abroad."
Testing, card experts say, has been extensive, so the card should work. But "should" doesn't mean "will," so Nelson may want to take a variety of financial tools with him in case one or two fail.
By now, you want to throw up your hands and say, "Why? Why? Why have they implemented a solution that doesn't address all the problems with credit cards?" Because the chipped card isn't the endgame.
Stephanie Ericksen, vice president of global risk products for Visa Inc., explained that the technology for the chip is a springboard for the next iteration of payments, which is mobile, such as the recently introduced Apple Pay.
After no change in payment systems for years, we are now in a time of acceleration when even that aforementioned seat belt may not be enough to keep your head from spinning. Stay tuned.

© 2015 Los Angeles Times, Distributed by Tribune Content Agency, LLC
Image: Samsung Tomorrow via Flickr