Treasury Secretary Unable To Explain Russia Sanctions Failure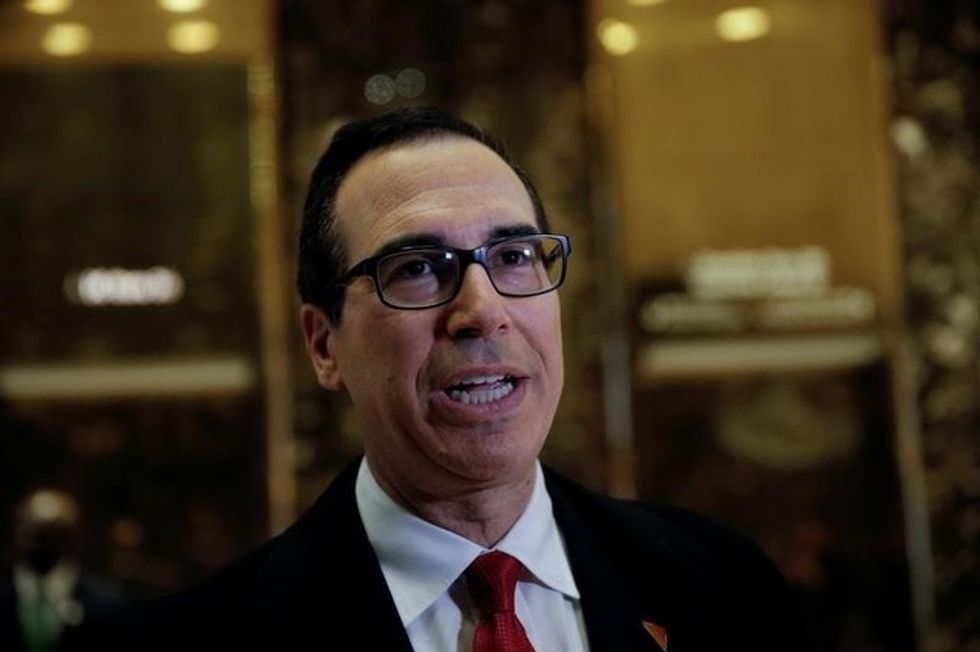 Reprinted with permission from Shareblue.com
Trump's refusal to hold Russia accountable for its election interference made for an embarrassing moment at Wednesday's Senate Finance Committee hearing.
In late January, Trump ignored the deadline to impose sanctions on Russian oligarchs, which was just the latest example of Trump's suspicious reluctance to punish Russia for interfering in the 2016 presidential election. Or even acknowledge that it happened.
At Wednesday's hearing, Sen. Claire McCaskill (D-MO) pressed Mnuchin on Trump's weakness, asking him if Trump ever asked him to impose sanctions on Russia.
Mnuchin tried to ignore her question by changing the subject to a sanctions report that his department compiled using a magazine article.
McCaskill kept asking, and Mnuchin awkwardly kept dodging.
When committee chair Orrin Hatch instructed her to let Mnuchin answer the question, she said, "He's notanswering the question. I want to know if the president asked him."
"I told him we would be doing sanctions against Russia, and he was pleased to hear that," Mnuchin finally responded.
"Have you recommended to him that he publicly explain to the American people that he wants sanctions imposed on Russia?" McCaskill asked.
"I have not made that recommendation to him," Mnuchin said.
McCaskill asked if Trump should make clear to Russia that "he believes sanctions are appropriate when a country tries to break the backbone of democracies all over the world."
Mnuchin's only answer was that Trump has "delegated" sanctions to him.
Trump's disturbing policy weakness on Russia is occurring against the backdrop of an investigation into whether Trump colluded with Russia on that very election interference, to which the obvious answer is that he did.
If Trump won't hold Russia accountable, then it is up to Republicans to join Democratic leaders like McCaskill in making sure that the Congress does.