#EndorseThis: Trevor Noah Exposes 'Deadly Strain Of Stupidity'
@nationalmemo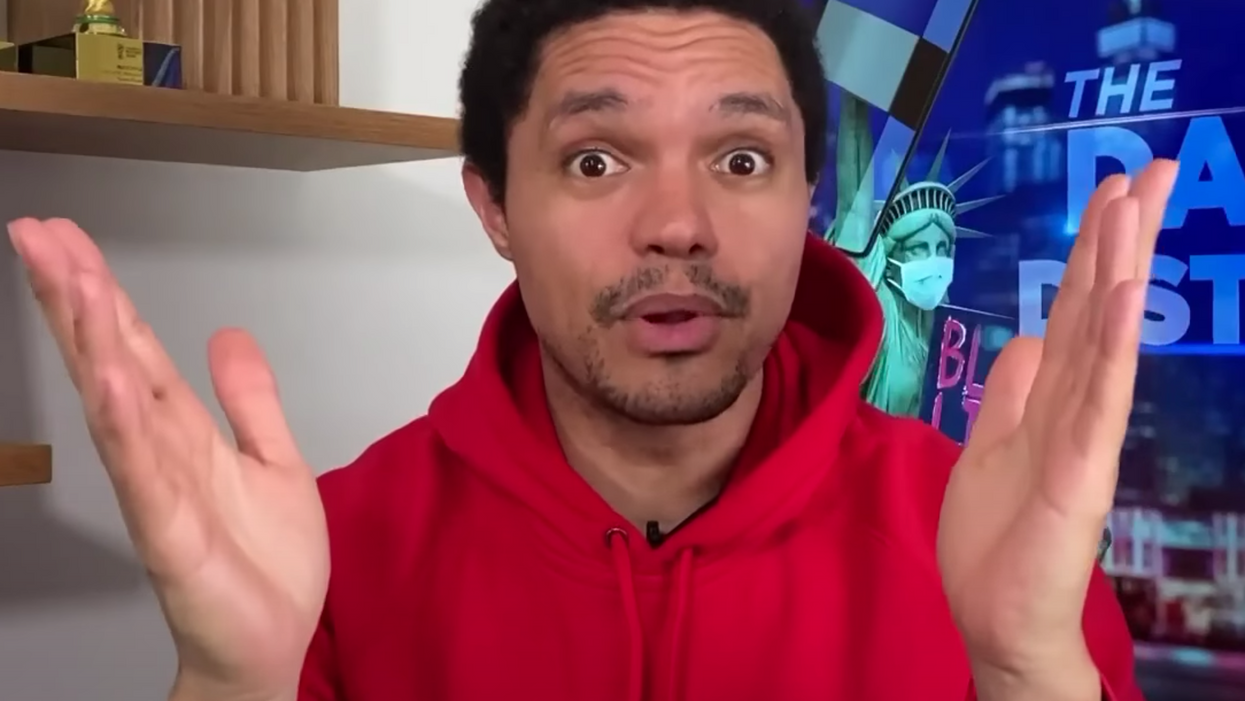 At this point, Trevor Noah must be starting to wonder why ever left South Africa for the United States. Watching people in Florida protest against mandatory masks at a county government meeting -- in a crazy clip that went viral -- was like realizing that you've checked into the world's largest insane asylum.
Noah listened in horror as the Palm Beach weirdos ranted about the deadly dangers of masks and threatened the county health authorities with "citizens arrest." Meanwhile the Sunshine State marked its highest-ever rate of infections with 9,000 new cases yesterday.

"Yes, it appears America isn't just dealing with a deadly strain of coronavirus, it's also dealing with a deadly strain of stupidity," Noah observes. "If wearing masks killed people, there would be no doctors, no dentists, and no hockey goalies. Every hockey game would end with a score of 1,000 to 980. Why are we even arguing with these idiots?"
Good question! But at least the Daily Show host has a few snappy answers for stupid people.
From Your Site Articles
Related Articles Around the Web