Tropical Storm Simon Sending Big Waves To California Beaches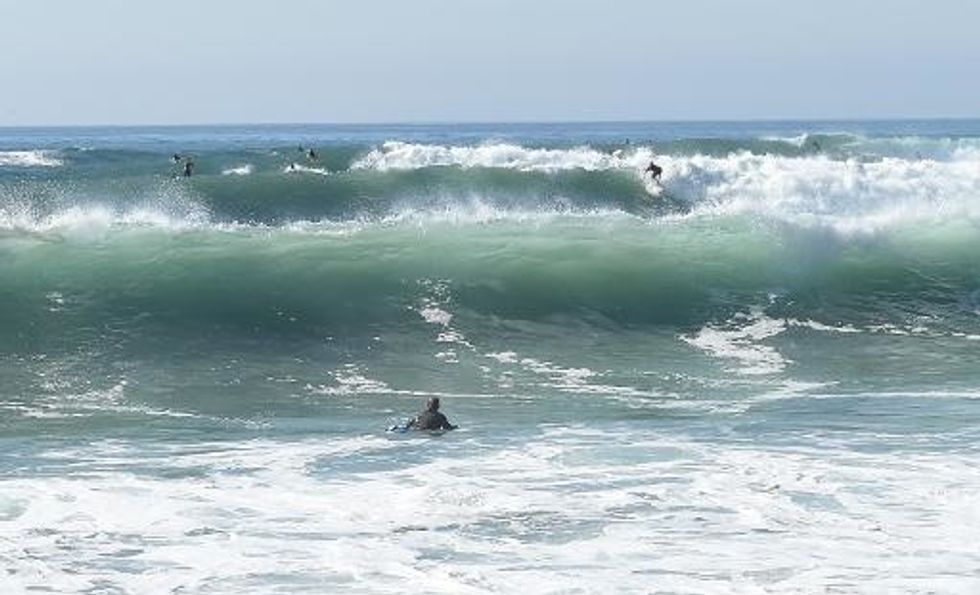 LOS ANGELES — Tropical Storm Simon off Baja Mexico is creating high surf along California beaches, prompting warnings of strong rip currents and possible coastal flooding.
The National Weather Service issued a warning Monday for high surf and strong rip currents along beaches from Los Angeles to Santa Barbara counties as Tropical Storm Simon weakens and whips its way toward Baja, Mexico.
Waves as high as 8 feet could slam into the coast from Los Angeles to Santa Barbara counties, prompting the National Weather Service to issue a high surf advisory for Monday. Long Beach could see "minor coastal flooding and beach erosion" through Tuesday night.
Though Simon has been downgraded from a hurricane to a tropical storm, and is expected to continue to weaken as it crawls toward land across cooler water, its winds are forecast to still send high tides, strong currents and dangerous "sneaker waves" to Zuma and Malibu beaches, forecasters warned.
The advisory is just the latest in what has become a particularly damaging summer for Southern California's coastline. A year of strong Pacific storms has torn apart the seafloor along the coast, displacing huge swaths of underwater coastline, which has created stronger rip currents and tides than normal.
L.A. County's coastline usually sees much of its sand replenished during the summer due to generous tides, while winter storms typically erode beaches. This year, that hasn't happened.
At the same time, a series of heat waves over the past few months has lured millions of beach goers into the water, resulting in lifeguards having to rescue thousands more swimmers than usual because of the dangerous ocean conditions.
AFP Photo/Jason Merritt
Interested in more national news? Sign up for our daily email newsletter!