Trump Cancels Paid Rally To Testify In New York Fraud Case
@next2godwin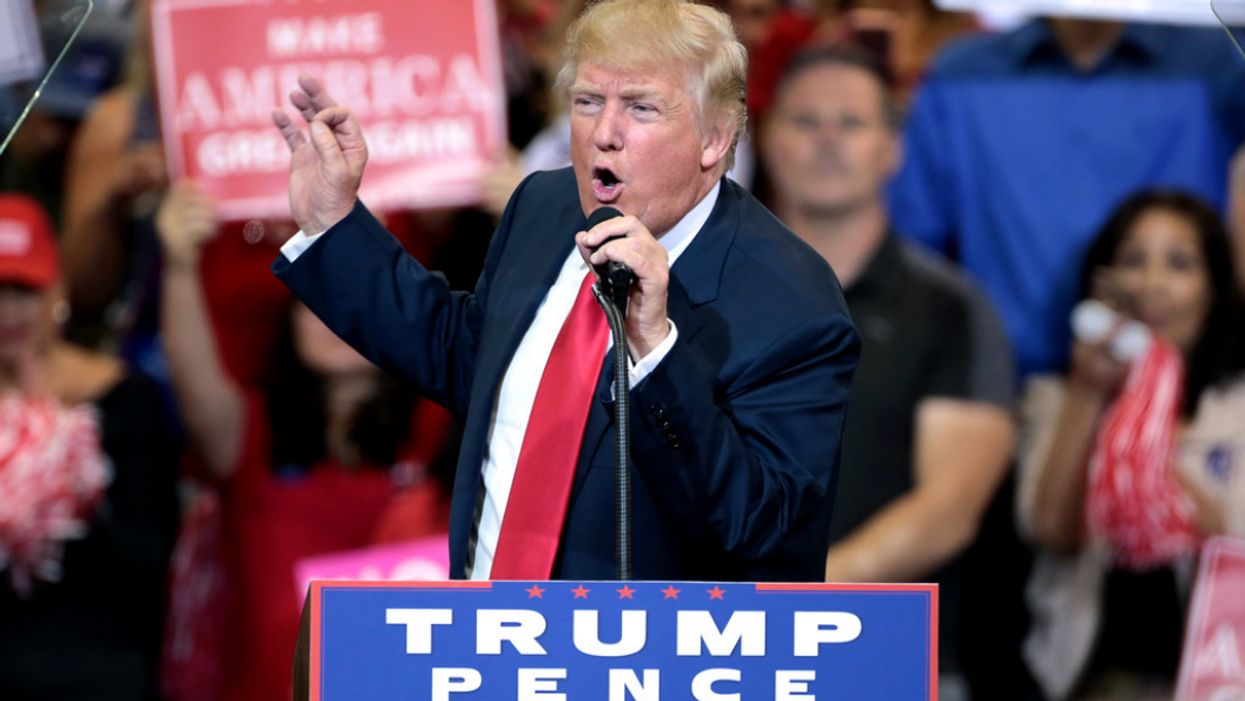 "Donald Trump" by Gage Skidmore is licensed under CC BY-SA 2.0
Former President Donald Trump has canceled an appearance at a paid rally on Friday in Greensboro, North Carolina, to testify under oath on the same day -- alongside his daughter, Ivanka Trump, and son, Donald Trump Jr. -- in the New York attorney general Letitia James's probe into his finances, according to the Raleigh News and Observer.
The 45th president and a host of prominent conservatives were set to attend the rally, which was organized by the American Freedom Tour, a platform that organizes rally-like events across the United States, according to its website, to celebrate "faith… and God-given American freedoms."
The American Freedom Tour quietly removed all mention of the mid-July event from its website and cited "unforeseen circumstances" when questioned by news outlets that noticed the mysterious cancellation.
Tickets sold for $9 to $3,955, depending on access to Trump, and the event's organizers said that it had been postponed and that ticket holders could use their tickets at any other of their tours in the country.
Kimberly Guilfoyle, Fox News pundit and fiancee of Trump Jr., Fox News host Jeanine Pirro, Pinal County sheriff Mark Lamb, and far-right political commentator and filmmaker Dinesh D'Souza were among a host of Republican personalities that also canceled their appearances at the rally.
The mass cancellation coincided with reports that Trump and two of his children, Trump Jr. and Ivanka, will submit to July 15 depositions by James's office, which is in the "final phase of her investigation into Mr. Trump and the business practices of his company, The Trump Organization," the New York Timesreported.
Trump and his family had for months prior tried to avoid questioning, arguing through their attorneys that James's investigation was politically motivated. However, a panel of four judges in the appellate division of the state's trial court disagreed and compelled the former first family to submit to James's office's summons for an interview as part of its probe.
The next American Freedom Tour rally — which, according to its website, is scheduled for August in Milwaukee, Wisconsin — will feature the same characters who silently bailed out of Friday's event. "Come see President Donald J Trump, Mike Pompeo, Donald Trump Jr, Dinesh D'Souza, Kimberly Guilfoyle, Judge Jeanine Pirro, Sheriff Mark Lamb and many, many more live and in person," the website promised.
Making paid speeches to supporters is a money-making venture for the former President, and the American Freedom Tour — the brainchild of Chris Widener, a far-right motivational speaker with a trail of bankruptcy filings — has lined Trump's pocket with substantial proceeds.
However, the ex-president's earnings did nothing to prevent the House Select Committee investigating the January 6, 2021, insurrection from taking him to task in its Tuesday hearing. The committee attempted to tie Trump to the extremists who led the attack on the Capitol and accused the former president of witness tempering.
Trump has denied the allegations and derided the congressional panel as partisan and controlled by Democrats.