Trump Begs Gullible Donors For Money To 'Sue' CNN Over The  Big Lie
@next2godwin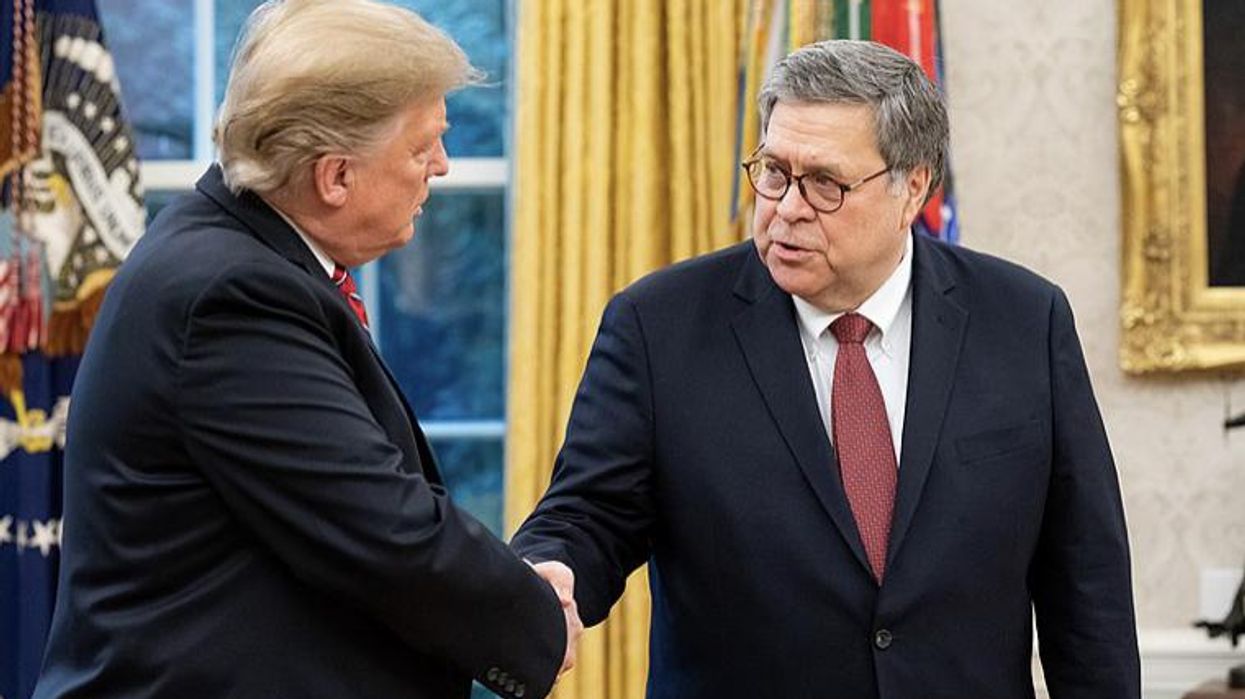 Barely two months after the House Select Committee took Donald Trump to task for conning his supporters out of $250 million for non-existent election-related litigation, the former president is at it again, begging followers to fund a meritless lawsuit against CNN that has yet to materialize.
On Friday, Trump pelted his supporters with emails pleading for donations to fund his "impending lawsuit" against the cable network for calling him a "liar" due to his persistent promotion of debunked claims of voter fraud in the 2020 presidential elections, according to The Daily Beast.
"I'm calling on my best and most dedicated supporters to add their names to stand with me in my impending lawsuit against fake news CNN," wrote Trump in the email, captioned "Let's SUE CNN".
"Add your name immediately to show your support for my upcoming lawsuit against fake news CNN."
The email concluded with a link that directs visitors to the ex-president's donation portal, mirroring previous fundraising emails.
In a second email sent hours after the first, Trump wrote: "I'm going to look over the names of the first 45 Patriots who added their names to publicly stand with their President AGAINST CNN."
The fundraising emails come after attorneys for Trump, who is still obsessing over his loss in the 2020 election, issued a 282-page document to CNN demanding the retraction of such terms as "the big lie" and "lying" from its coverage of his voter fraud election claims.
"Failure to publish such a correction, apology, or retraction will result in the filing of a lawsuit and damages being sought against you, CNN," Trump's attorneys wrote in the letter.
In a statement July 27, Trump expressed his intent to go after "other media outlets" that called him out for spreading bogus election fraud conspiracies. "I will also be commencing actions against other media outlets who have defamed me and defrauded the public regarding the overwhelming evidence of fraud throughout the 2020 Election," Trump wrote. "I will never stop fighting for the truth and for the future of our Country!"
\u201cStatement by Donald J. Trump, 45th President of the United States of America\u201d

— RSBN \ud83c\uddfa\ud83c\uddf8 (@RSBN \ud83c\uddfa\ud83c\uddf8) 1658948781
Multiple investigations at varying levels of government across dozens of states -- as well as a probe by former Attorney General William Barr -- yielded no plausible evidence of widespread election fraud in the 2020 elections, yet Trump's attorneys defended their client's insistence on the Big Lie.
"... President Trump's comments [regarding the 2020 election] are not lies: He subjectively believes that the results of the 2020 presidential election turned on fraudulent voting activity in several key states," wrote the former president's legal team.
Perhaps encouraged by the recent strings of election deniers' victories in recent Republican primaries, a Florida lawyer for Trump, Lindsey Halligan, also threatened July 29 on Steve Bannon's War Room podcast to sue CNN for describing Trump as "a liar."
"CNN branded Trump as a liar, and referred to his questions regarding voter fraud as 'the big lie,' which is actually linked to Adolf Hitler," Halligan told Bannon.
However, prominent commentators have ridiculed Trump's threat to sue CNN for dafamation. Writing for the Chicago Tribune, Steve Chapman opined, "You don't need to have passed the bar exam to know that no one at CNN will lose sleep over his demand that the network "publish a full and fair correction, apology, or retraction" of dozens of statements accusing him of a cynical campaign of deceit. Trump is more likely to win the Olympic decathlon than to prevail in this dispute."