Donald Trump Hints At Legal Action Over FBI's Mar-a-Lago Search
@next2godwin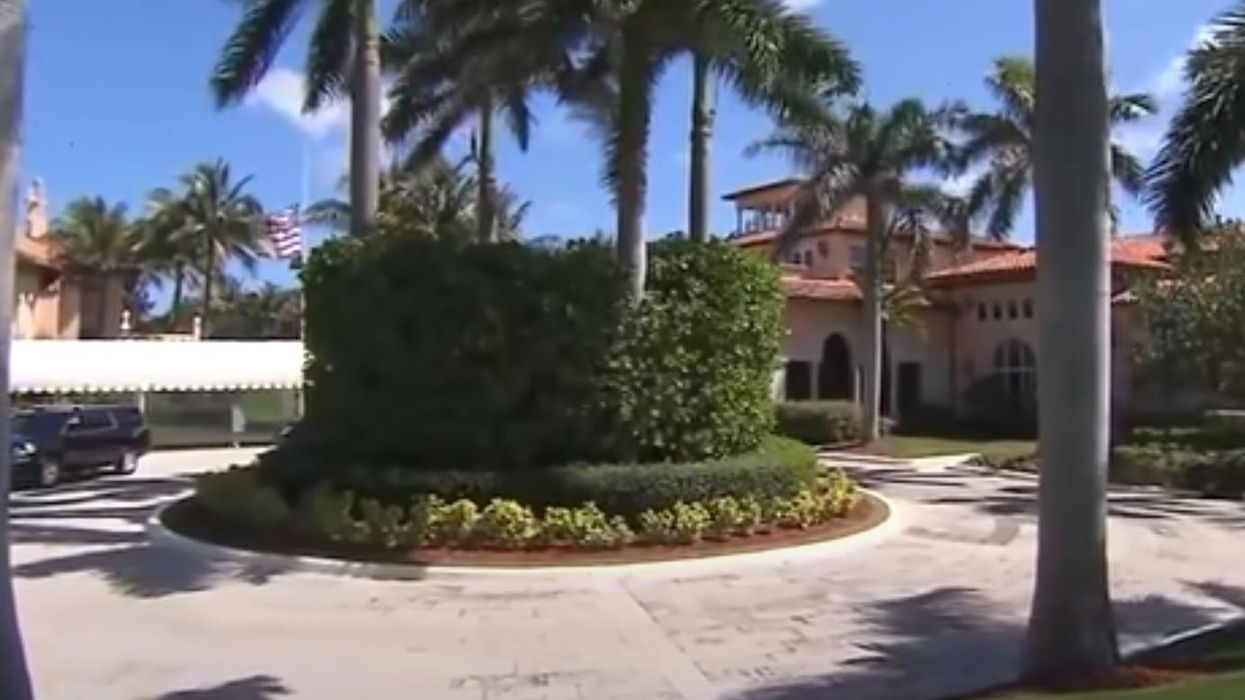 Former President Trump has announced his plan to file a "major motion" related to the Fourth Amendment in response to the FBI's search of his Mar-a-Lago estate earlier this month.
Trump took to his embattled Truth Social platform Friday to announce his intent to sue to Justice Department for a search he labeled "prosecutorial misconduct" and an "attack by Radical Left Democrats."
"A major motion pertaining to the Fourth Amendment will soon be filed concerning the illegal Break-In of my home, Mar-a-Lago, right before the ever important Mid-Term Elections," Trump wrote.
The Constitution, via the Fourth Amendment, shields citizens from illegal searches and seizures — a protection Trump alleges the FBI violated in its raid.
"My rights, together with the rights of all Americans, have been violated at a level rarely seen before in our country. Remember, they even spied on my campaign. The greatest Witch Hunt in USA history has been going on for six years, with no consequences to the scammers. It should not be allowed to continue!" Trump added.
The former president — who,per recent reports, has been quietly amassing a team of lawyers — is expected to ask the court to appoint a special master to ascertain whether the confidential material seized from Mar-a-Lago could be used in a criminal investigation, The Guardian reported Saturday.
Federal agents, signed by a judge and approved by Garland, carted away 27 boxes of classified material, including documents labeled secret, top secret, and higher classified levels of TS/SCI.
The motion for a special master will be the former President's first legal move in connection with the high-profile Mar-a-Lago raid, which unearthed classified material federal agents believe violated the Espionage Act and other statutes.
Appearing Friday on the Mark Levin Show, Trump's lead attorney, Jim Trusty, announced that the motion could be filed as early as Friday night or as late as Monday. "It's probably going to be more like hours," Trusty said. "It's coming very soon."
Why the former President is filing the motion now, almost two weeks after the raid, is not clear, given that he and his allies have moved to request special masters in the past, including after the 2018 raid of his former lawyer Michael Cohen's office.
The delay in filing the motion didn't go unnoticed by Trump allies, most recently Fox News' Laura Ingraham, who levied a stern criticism in an interview Thursday with Trump lawyer Christina Bobb, noted The Guardian..
Legal experts have weighed in on the highly political case, and many believe that even if Trump had declassified the seized documents, as the ex-president himself has falsely claimed, it would not mean that he, a private citizen, should have access to them.
Still, prominent Republicans, including lawmakers, have continued to denounce the FBI and DOJ as political tools weaponized against him by the Biden Administration.
Last week, the FBI and the Department of Homeland Security warned of a spike of violent threats against federal agents in a joint intelligence bulletin.
"The FBI and DHS have observed an increase in threats to federal law enforcement and, to a lesser extent, other law enforcement and government officials following the FBI's recent execution of a search warrant in Palm Beach, Florida," the bulletin read, according to CBS.
Among the threats mentioned in the memo was "a threat to place a so-called dirty bomb in front of FBI Headquarters and issuing general calls for 'civil war' and 'armed rebellion'."