Trump Faces The Trial Of The Century -- And So Does Our Democracy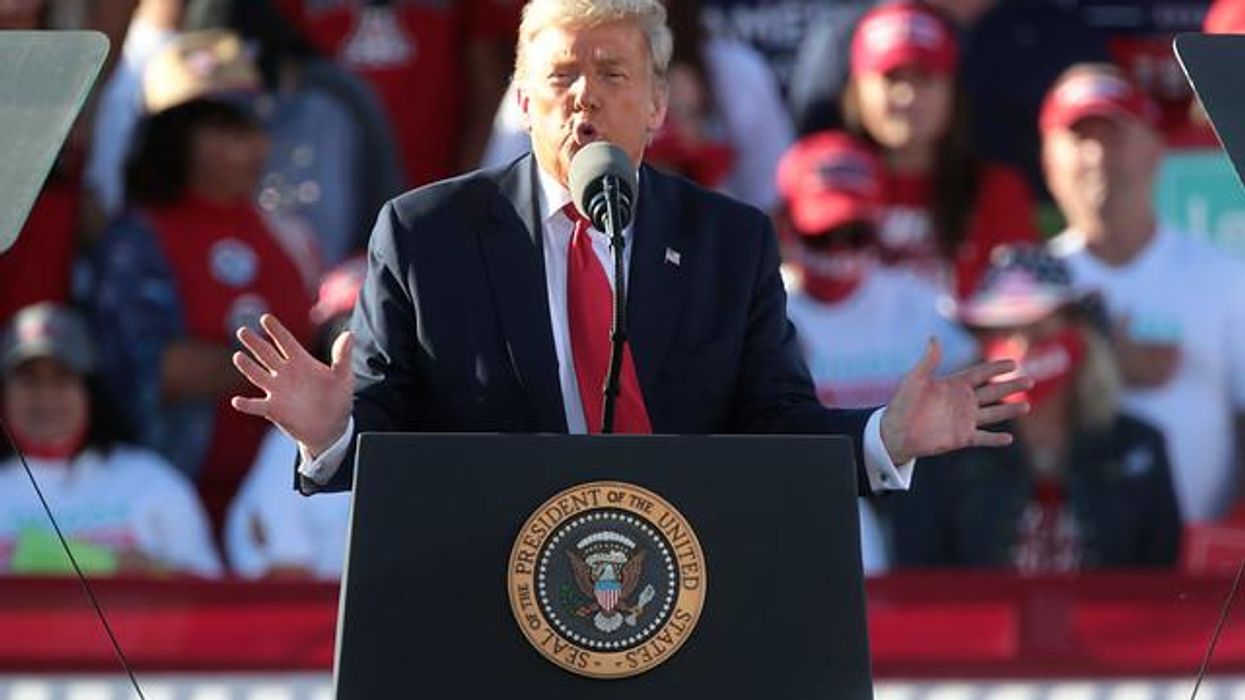 The frame of the 2024 election is now clear: It's democracy versus autocracy — straight up. It's the stakes — not the horse race — that should dominate the media coverage and the approach of the Democratic Party.
Unfortunately, there's a move afoot among some Democrats to re-use the successful 2018 playbook that helped them retake the House that year: Stay focused on other issues (in 2018 it was health care) and let the anti-Trump forces mobilize on their own. This is fighting not the last war but the war of three cycles ago. In the last war — 2022 — democracy was a potent, brand-building issue for Democrats.
So while I get why Joe Biden isn't commenting on the Trump prosecutions, no other Democrat should follow suit. They should be raising the alarm and shivving Trump (metaphorically) for the duration.
Yes, it makes sense to run an A,B,C,D campaign — abortion, Bidenomics, climate, and democracy. But the last of these should often come first. That way, the basic structure of the race — democrats versus autocrats — stays firmly in place.