Trump Accuses Cruz Of Stealing Iowa Caucuses Through 'Fraud'
@reuters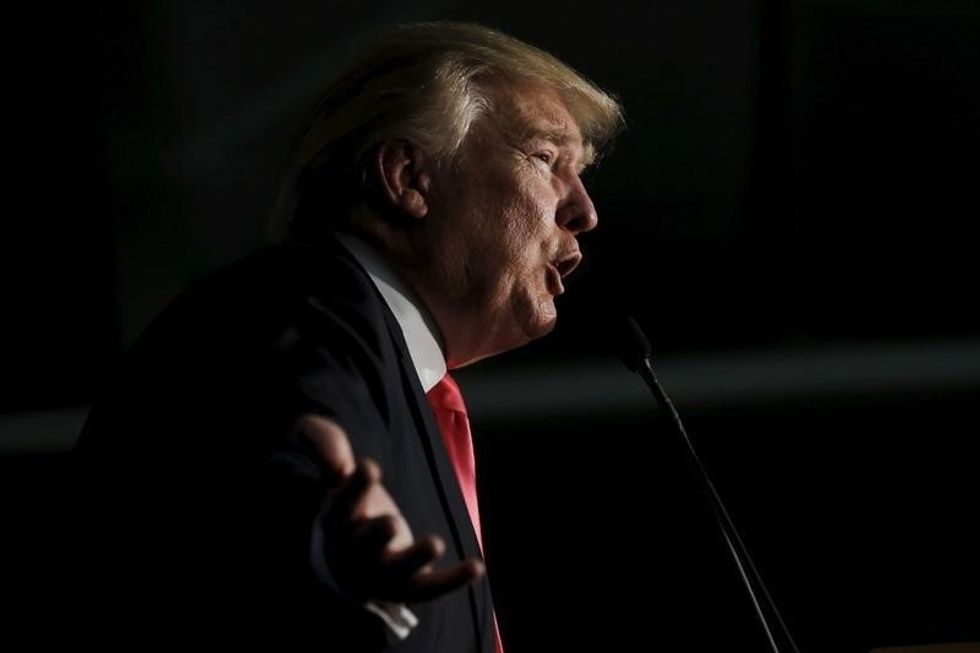 By Amy Tennery
NEW YORK (Reuters) — Republican presidential candidate Donald Trump on Wednesday accused rival Ted Cruz of stealing a victory in the Iowa caucuses and called for another vote or nullification of Cruz's win.
Trump, who finished second behind Cruz, lit up Twitter on Wednesday with a series of posts saying the outcome was tainted because the Cruz campaign had deliberately spread misinformation about Trump's stand on Obamacare and an erroneous report that Ben Carson was dropping out of the race.
Trump had gone into Monday's caucus voting ahead of the Texas senator by five percentage points in a key poll but Cruz ended up winning, four points ahead of the New York billionaire.
"Ted Cruz didn't win Iowa, he stole it," Trump (@realDonaldTrump) tweeted. "That is why all of the polls were so wrong and why he got far more votes than anticipated. Bad!"
Several social media users tweeted screengrabs of an alleged deleted tweet from Trump's official account, in which he said Cruz "illegally" stolen the vote.
"Based on the fraud committed by Senator Ted Cruz during the Iowa caucus, either a new election should take place or Cruz results nullified," Trump wrote.
In another tweet, Trump said Cruz had lied about his opinion of President Barack Obama's healthcare program.
"And finally, Cruz strongly told thousands of caucusgoers (voters) that Trump was strongly in favor of ObamaCare and 'choice' – a total lie!" he said.
Cruz had apologized to Carson on Tuesday because of an email from his campaign before the caucuses, which are the crucial first vote in the U.S. presidential nominating process.
"The press is reporting that Dr. Ben Carson is taking time off from the campaign trail after Iowa and making a big announcement next week," the Cruz email read, according to CNN. "Please inform any Carson caucusgoers of this news and urge them to caucus for Ted Cruz."
"Many people voted for Cruz over Carson because of this Cruz fraud," Trump tweeted.
Wednesday afternoon, Cruz responded to Trump's Twitter rant.
"Yet another #Trumpertantrum," Cruz (@tedcruz) wrote in a retweet of one of Trump's posts. "@realDonaldTrump very angry w/the people of Iowa. They actually looked at his record."
Carson had tweeted his feelings about the Iowa vote on Tuesday.
"Shameless tactics & dirty political plays defined yesterdays #iacaucus," he said, using a popular hashtag to refer to the voting. "There is no place for this kind of behavior."
(Reporting By Amy Tennery; Additional reporting by Melissa Fares; Editing by Bill Trott)
Photo: Republican presidential candidate Donald Trump speaks at a campaign rally in Milford, New Hampshire, February 2, 2016. REUTERS/Mike Segar