Trump Attorneys Demand Court Strike 'Pre-Existing Condition' Protections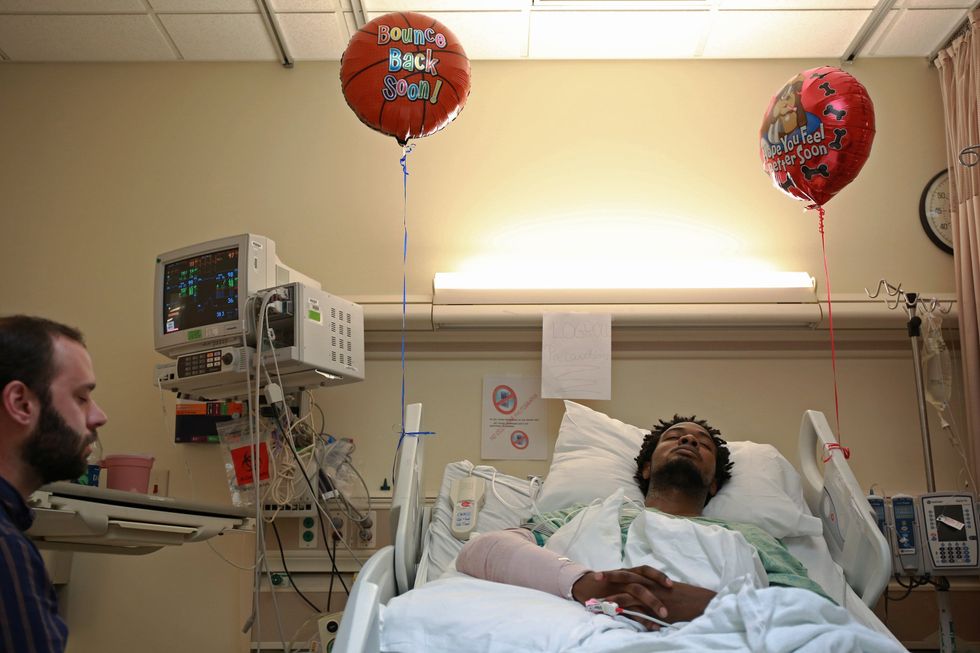 In a Wednesday court filing, the Trump administration erased any doubt as to their position on destroying access to health care for millions of Americans: They're all in.
The Department of Justice is asking a federal appeals court to repeal the entirety of the Affordable Care Act (ACA), a decision which would cause at least 20 million Americans to lose their health insurance.
The ACA also contains popular and important protections, such as making sure insurance companies can't discriminate against people with pre-existing conditions, requiring plans to cover basic health needs like maternity care, and allowing young adults to stay on their parents' health insurance until age 26. Those protections would go away if Trump gets his wish.
In the filing, Trump administration lawyers told the court that the ACA "must be struck down." In fact, Trump's team contemplated taking a position to defend certain provisions like pre-existing conditions protections — but made it clear that they have decided not lift a finger to help.
"Instead of rewriting the statute by picking and choosing which provisions to invalidate, the proper course is to strike it down in its entirety," Trump's lawyers state.
The filing by Trump's Department of Justice supports the position of GOP-led states who filed the lawsuit against the ACA.
The filing follows a recent change in strategy for the Trump administration. In the past, the administration wanted only some parts of the ACA taken away. But in early 2019, Trump demanded that the administration fight to destroy the entire law. When given the opportunity to stand with Trump or stand up for millions of Americans with pre-existing conditions, congressional Republicans predictably stood with Trump.
Republicans spent almost a decade trying and failing to destroy the ACA. Even though the 2018 midterm election showed Americans overwhelmingly rejected those attempts, Republicans refuse to give up. Some Republicans have even introduced new legislation aimed at weakening protections for people with pre-existing conditions.
When asked who they trust on health care, Americans overwhelmingly reject Trump and Republicans. Americans want to strengthen and improve the current health care law, which is something Democrats have a plan to do.
And Democrats are defending the ACA from Republican attacks in the courts, too. The coalition defending the ACA in the lawsuit is led by California Attorney General Xavier Becerra.
"The Trump Administration chose to abandon ship," Becerra said on Wednesday. "Our legal coalition will vigorously defend the law and the Americans President Trump has abandoned."
Published with permission of The American Independent.