Trump Admits North Korea Is Still A Nuclear Threat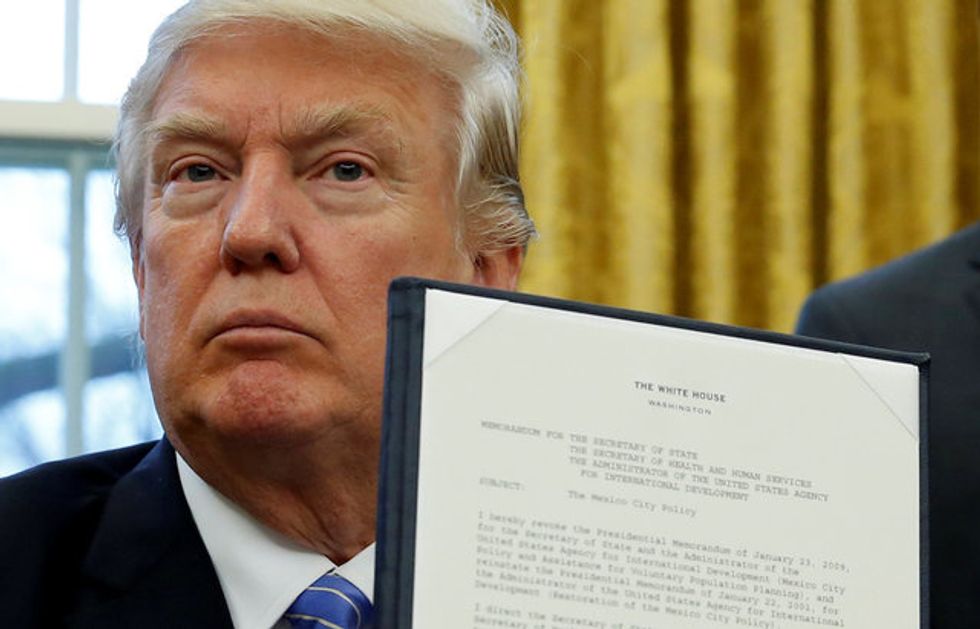 Reprinted with permission from Shareblue.
In an official notice to Congress, Trump revealed that his public rhetoric on the summit with North Korea was a complete lie and that the rogue nation remains a threat to the world.
As part of his administration's public relations campaign after the meeting, in which he saluted a North Korean general and capitulated to their demands, Trump claimed, "There is no longer a Nuclear Threat from North Korea."
But nine days after his celebratory tweet, Trump admitted the reality of the situation in a notice to Congress.
"The existence and risk of proliferation of weapons-usable fissile material on the Korean Peninsula and the actions and policies of the Government of North Korea continue to pose an unusual and extraordinary threat to the national security, foreign policy, and economy of the United States," Trump says in the notice. Therefore, he is extending the national emergency for another year.
The official statement to Congress shows that the Twitter victory lap was a complete lie.
With his own words, Trump has admitted in the starkest terms that his diplomacy hasn't magically fixed the situation. While he has repeatedly insisted to reporters that United States now has a great relationship with the brutal regime, his notice makes clear that isn't true.
He was in over his head, making concessions even providing embarrassing footage that Kim Jong Un's regime has used in propaganda videos.
Trump, as usual, used his Twitter account to promote fake news. But his aides and advisers who handle the actual details of governance for him know that North Korea remains a threat and that all of the self-congratulatory bluster is merely that and in no way the truth.
Published with permission of The American Independent.