Trump Admits Smugglers Are Sawing Through His Border Wall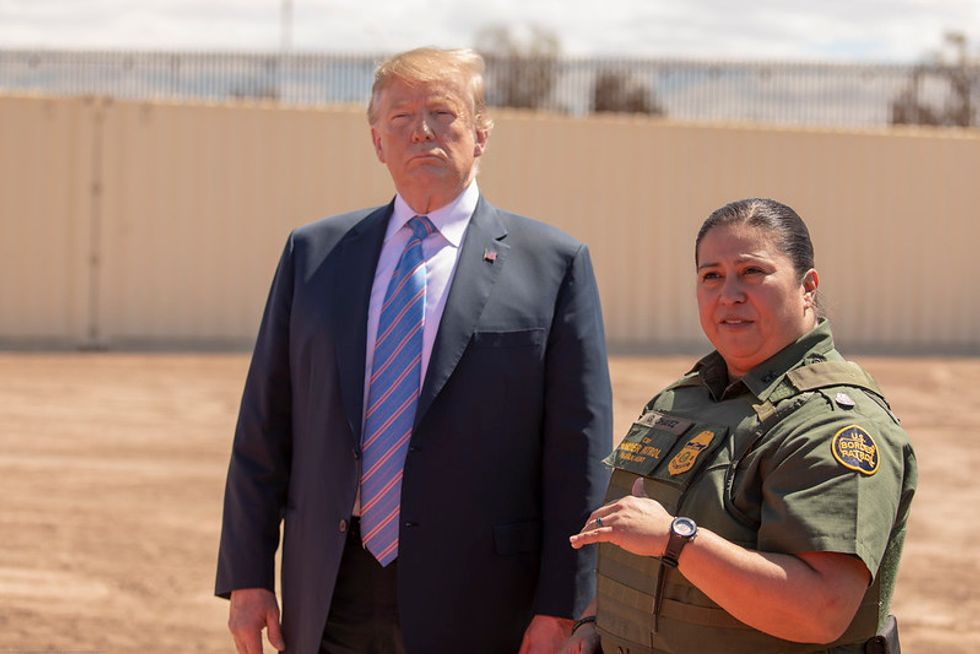 Reprinted with permission from Alternet
Shifting from previous claims that his signature wall along the U.S.-Mexico border would be "virtually impenetrable," President Donald Trump on Saturday admitted "you can cut through anything," even as he continues push for a structure that an internal Department of Homeland Security report says will cost $21.6 billion to complete. 
Trump was responding to a Washington Post report, published Saturday, that revealed smugglers have "repeatedly sawed through new sections of President Trump's border wall in recent months by using commercially available power tools."
"We have a very powerful wall. But no matter how powerful, you can cut through anything, in all fairness. But we have a lot of people watching," Trump told reporters.
The president went on to claim "cutting is one thing, but it's easily fixed," insisting the design for the wall allows it to be "very easily fixed."
"You put the chunk back in," Trump said.
Former acting director of U.S. Immigration and Customs Enforcement Ronald Vitiello told the Post the breaches in Trump's border wall amount to "poking and prodding" by cartel members who will continue to exploit structural weaknesses along the southern border.
"They're not just going to leave San Diego because the wall gets better," Vitiello told the Post. "That's life on the border."