Trump Aides Flogging Phony 'Border Terrorist' Data
@revrrlewis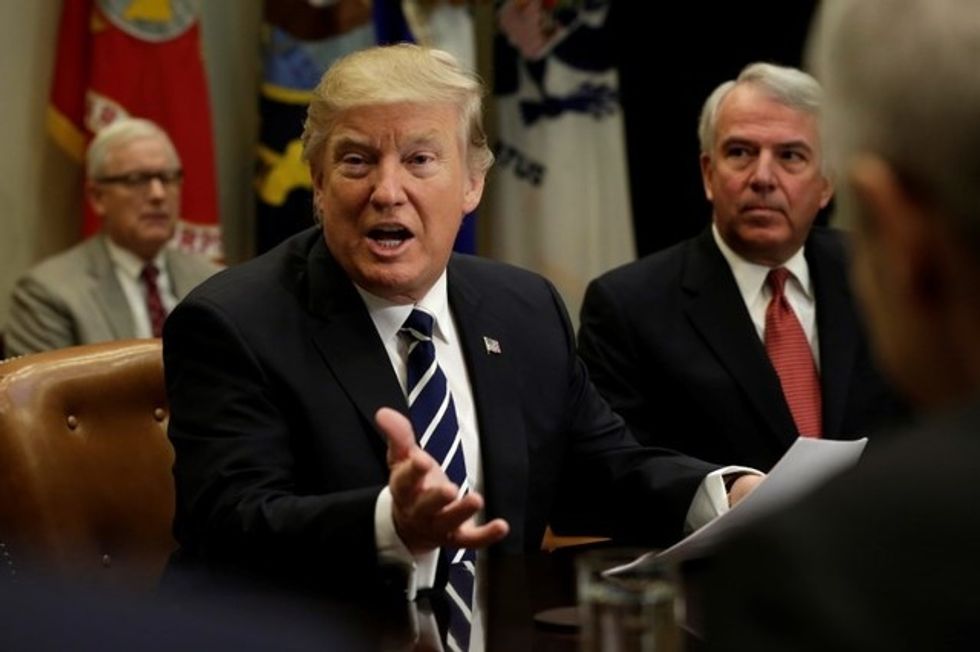 Reprinted with permission from MediaMatters.
White House press secretary Sarah Huckabee Sanders appeared on the January 4 edition of Fox News' Fox & Friends to defend President Donald Trump's stance on the ongoing government shutdown. She told the hosts that a border wall is needed because "last year alone, there were nearly 4,000 known or suspected terrorists" arrested along the U.S.-Mexico border.
About an hour later, White House deputy press secretary Hogan Gidley made the same claim on another Fox show, America's Newsroom. Gidley said that there were "almost 4,000 terrorists, known or suspected, coming across the border" last year.
The White House's claim of 4,000 terrorists invading through the southern border appears to be a rudimentary reframing of Vice President Mike Pence's October statement that, in the 2017 fiscal year, "we apprehended more than 10 terrorists or suspected terrorists per day" trying to cross the southern border. (Eight months prior, Pence had said it was seven per day.) It seems Sanders and Gidley multiplied 10 terrorists by 365 days, then rounded the figure up to an even 4,000 for 2018. In recent days, congressional Republicans and prime-time host Sean Hannity have made similar claims on Fox.
Pence's assertion was roundly debunked as a false claim last year. PolitiFact rated his initial claim "pants on fire" because the figure he referenced appeared to be for all points of entry to the country, not just the southern border. Similarly, The Washington Post said Pence's later claim "quickly falls apart upon further inspection." A Pence spokesperson also "tacitly" acknowledged to the Post that the vice president misstated the statistic.
On MSNBC Live with Stephanie Ruhle, national security reporter Julia Ainsley also noted that the White House "is likely rounding from this figure that we've heard from the administration before. … What they're taking that from is the number of all people who are stopped at all ports, especially airports." Ainsley said that Sanders "seems to be rounding [the figure] and especially playing it off the border to make it seem as if these are people crossing the border to make the case for the president's wall. When, in fact, we're talking about airports where a wall wouldn't do anything."