Trump And GOP Congress Dig $900 Billion Budget Hole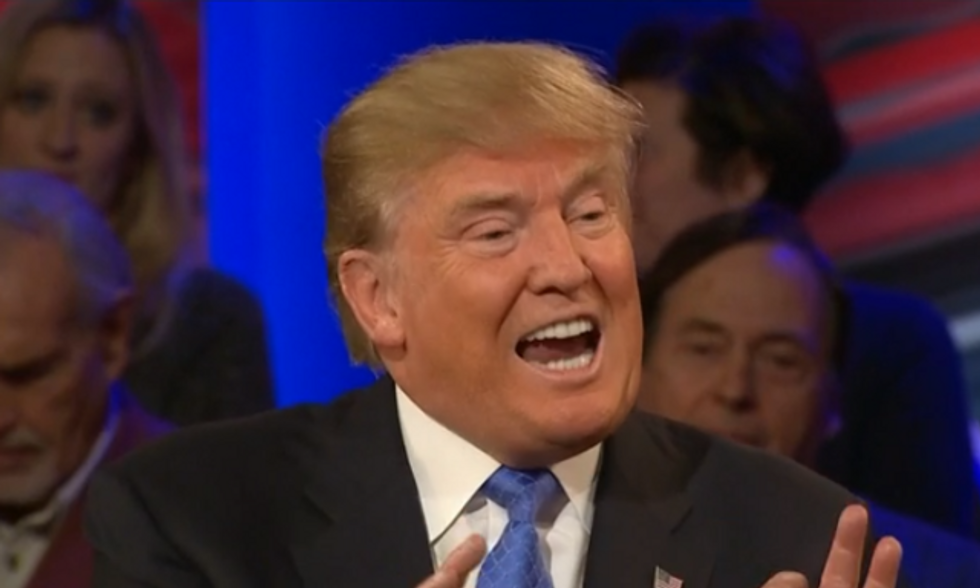 Reprinted with permission from DCReport.
The first of two official government reports that will be released this month showing that the federal budget deficit is soaring was issued on Monday when the Congressional Budget Office published it's Monthly Budget Review for August.
According to CBO, the deficit through the first 11 months of fiscal 2018 was $895 billion, a $222 billion (32.8%) increase over the same period in 2017.
Some of the increase was the result of timing shifts, that is, spending that was made at the end of August because the first two days of September were on weekend. The deficit for the 11-month period would have been only $154 billion larger than 2017 had it not been for that.
The federal government typically runs a budget surplus in September so the final deficit for 2018 may be somewhat lower than the results through August. CBO said that the total deficit for the year will be close to the $793 billion estimate it made in its analysis of the Trump 2019 budget that it updated last month. That would make the year-over-year increase only 19.3%.
But put the number crunching wonkery aside and look at the big picture. Donald Trump, who as a candidate virtually guaranteed he would eliminate not just the budget deficit but the national debt, is doing neither.
It's anything but fake news to say that just the opposite is true. Trump's own Office of Management and Budget, whose primary responsibility is to protect the president's behind on budget issues, agrees with CBO that the deficit will come close to or exceed $1 trillion a year through at least 2022.
Keep in mind that this doesn't include spending for a space force, an infrastructure plan or a wall between the United States and Mexico. It also doesn't include the projected $200 billion a year revenue loss from the new GOP tax bill the House will debate before the election or the additional spending that will be needed because of Hurricane Florence. And it certainly doesn't include the lower revenues and higher spending that will happen if the economy slows below current expectations.
A combination of these things could easily cause the U.S. deficit to approach $2 trillion annually.
The next Trump deficit shoe to drop will occur next week when Trump's own Treasury issues its own monthly report that is expected to agree with and confirm what CBO said this week.