Trump's Jewish Allies Beg Him To Condemn Ye, But He Rebuffs Pleas​
@next2godwin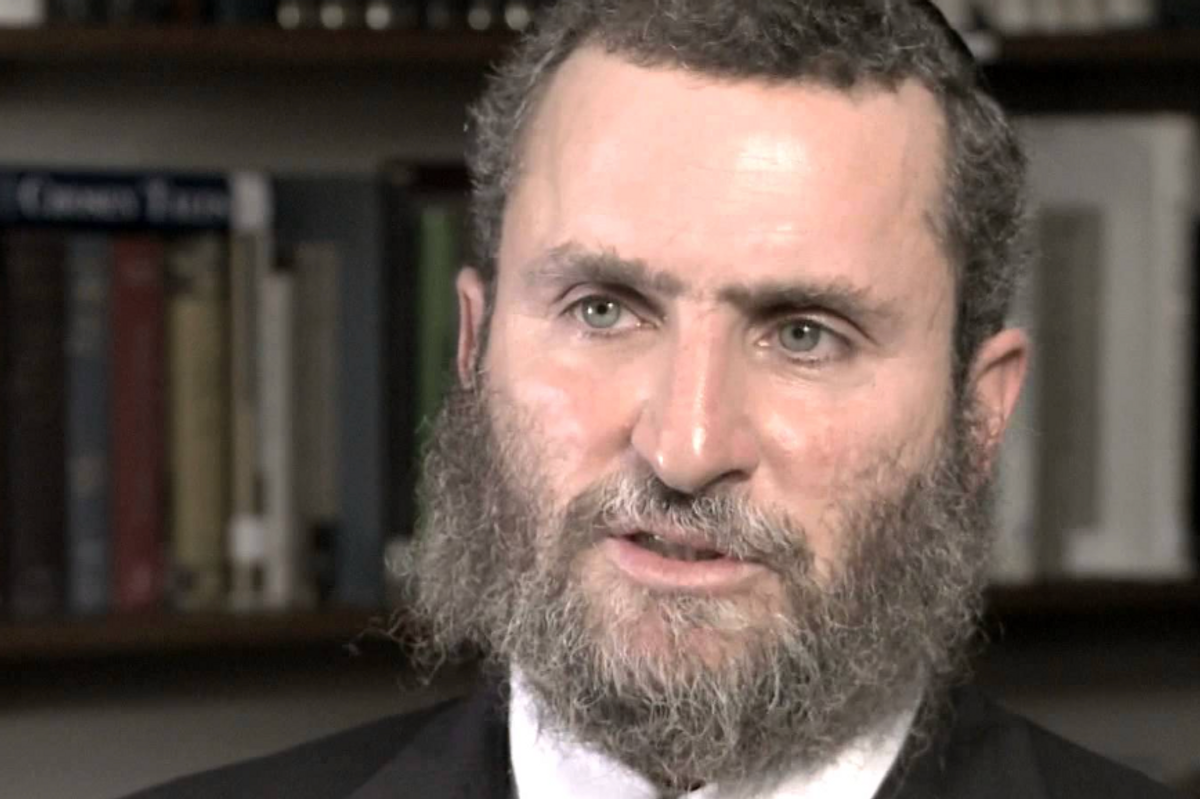 Former President Trump's refusal to castigate the neo-Nazis with whom he broke bread at Mar-a-Lago two days before Thanksgiving enraged the Republican Jewish community, whose elites have demanded such a forthright denunciation.
According to Rolling Stone, Trump has for weeks ignored quiet requests from high-profile pro-Israel conservatives and Jewish Republican leaders to disavow his overtly antisemitic dinner guests: rapper Kanye West and white supremacist activist Nick Fuentes.
Trump brushed off the requests, even when reached by phone, informing his Jewish supporters that he had done all he could — and already "done so much 'for the Jewish people' and Israel," per Rolling Stone's Asawin Suebsaeng — despite recent statements from his campaign or on his Truth Social account devoid of any denunciation of Fuentes.
"I begged him, and it didn't work…as expected," one of the lobbyists, who spoke directly to Trump, told the publication. Jared Kushner — the ex-president's Jewish son-in-law and husband of Trump's Jewish convert daughter, Ivanka Trump — did not respond to requests pleading for his intervention.
The former president has also rebuffed private requests from his advisors to condemn Ye and Fuentes, a devout conspiracy theorist who has denied the Holocaust and espoused a trove of racist comments, for fear of antagonizing his base, the Guardian reported.
A 2020 survey by the Anti-Defamation League, an international Jewish watchdog, found that most Americans "agree with at least one common stereotype about Jews." About 11 million people, the survey stated, harbor "deeply ingrained anti-Semitic attitudes by agreeing with six or more common tropes about Jews."
Still, Trump sought only to downplay the dinner but not criticize the attendees, including Ye, who recently stated — on indicted right-wing conspiracy theorist Alex Jones' Infowars podcast — that he saw "good things about Hitler."
Trump's critics accused him of normalizing renascent antisemitism to a new generation of Americans after he warned American Jews last October to "get their act together and appreciate what they have" because he reportedly deemed their praise for his policies on Israel insufficient.
"No President has done more for Israel than I have," Trump wrote on Truth Social at the time. "Somewhat surprisingly, however, our wonderful Evangelicals are far more appreciative of this than the people of the Jewish faith, especially those living in the U.S."
Days after the midterm elections in November, Trump blasted American Jews again — this time, at a sold-out Zionist Organization of America event, where he was issued the group's highest honor.
"You do have people in this country that happen to be Jewish that are not doing the right thing for Israel – too many," Trump said at the event, echoing his aforementioned antisemitic diatribe on Truth Social.
"The Democrats get 75 percent of the [Jewish] vote, which is hard to believe. We can't let that continue," he added. Then, according to transcripts of the speech, Trump turned to ZOA President Morton Klein and demanded, "What the hell is going on here, Mort?"
Klein slammed Trump three weeks later for obstinately refusing to condemn Ye and Fuentes, both of whom he said were "hostile to Jews and Israel."
"[Trump] refuses to condemn Fuentes and Ye, and we strongly criticize him for that. We use the word 'demand.' We're demanding that he condemn these people as despicable, odious human beings. He hasn't done it. And that's very disappointing," Klein told the New Yorker.
"A loose network of anti-genocide activists, Jewish Republicans, and other Jewish figures and leaders" also demanded Trump's renunciation of his guests , reported Rolling Stone, citing a draft ultimatum circulating within the group.
"Please condemn Kanye, Fuentes, and all of their ilk who claim to be your supporters and admirers," the draft read in part.
Another version of the letter accused Trump of knowledge "that Kanye West had been on a weeks-long diabolical campaign against Jewry, essentially describing our community publicly as leaches, bloodsuckers, and parasites…"
"Failure on your part to condemn Ye, Fuentes, and all who share their vile ideology and who call themselves part of your base, will inevitably provoke a widespread and irrevocable repudiation of your candidacy and your legacy," the letter warned.
One of the letter's co-authors, Rabbi Shmuley Boteach, a close associate of several Trump acolytes and members of his inner circle, lamented in a phone interview with Rolling Stone that the Jewish community has had to plead for these denunciations.
"To those who have been making personal appeals to Trump to denounce Kanye West, including personal friends of mine, I ask: Has the Jewish community really been reduced to begging a former president to distance himself from Hitler-praising neo-Nazis? Have we no self-respect? … If Trump cannot condemn a Hitler-praising dinner guest, then he gets nothing, and the pro-Israel community must move on," Boteach said.
Boteach noted that the letter hadn't been signed, but its contents have since reached the purview of prominent figures in Trump's inner circle. "I've seen it, and I do not care," a Trump adviser told the publication.