Trump Is Audaciously Trying To Privatize Native American Land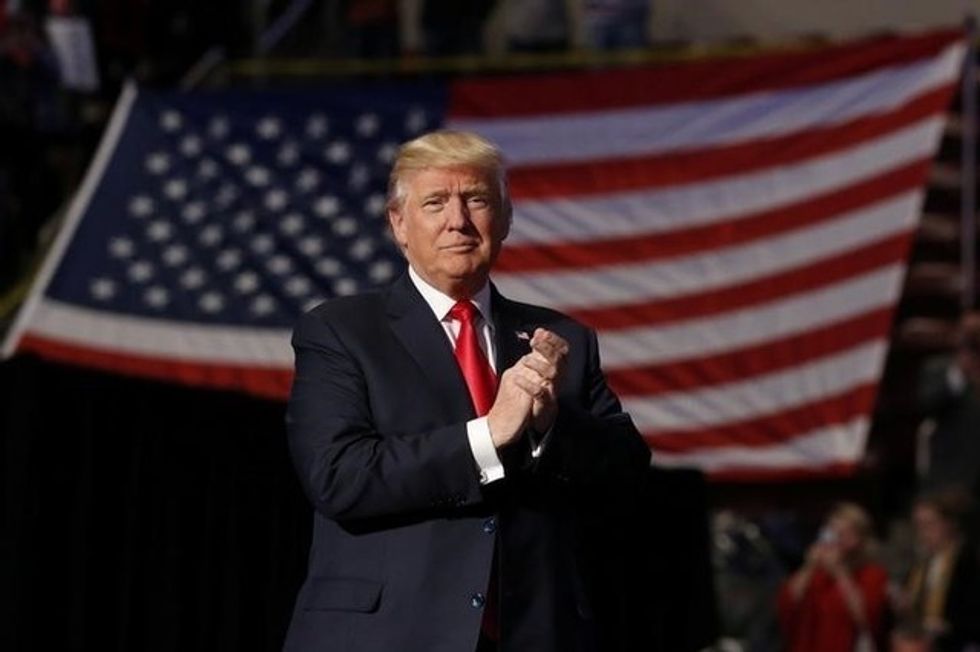 Reprinted with permission from Alternet.
Each and every day, we the people are forced to endure something profoundly horrific being committed by Trump. And since Republicans only concern is maintaining their tenuous grip on power, they could care less what damage their president does tho their constituents. We've already seen scientific, environmental, and social groups get slaughtered by this one sociopaths desire to do everything to enrich himself and his amoral wall street pals. Now it seems it's Native American Tribes' turn.
Trump began mobilizing to pursue the privatization of Indian lands back in October of last year with the formation of his 27 member Native American Affairs Coalition. The Coalition is chaired by so-called Cherokee Rep. Markwayne Mullin. Much like termination policy that took place more than 60 years ago, the Coalition feels that impoverished tribes are overwhelmed by federal regulations that impede self-reliance and prosperity. Therefore, all tribal lands should be privatized so that American Indians can pursue development projects that lift them out of poverty.
The map above shows the amount of Naive American land being controlled by the federal government, which will be endangered by Trump's "
America First
" energy policy that seeks to give industry a free pass to drill on many of these lands.
According to Trump's America First energy policy:
Sound energy policy begins with the recognition that we have vast untapped domestic energy reserves right here in America. The Trump Administration will embrace the shale oil and gas revolution to bring jobs and prosperity to millions of Americans. We must take advantage of the estimated $50 trillion in untapped shale, oil, and natural gas reserves, especially those on federal lands that the American people own.
Making matters worse, Trump picked Montana Rep. Ryan Zinke for Secretary of the Interior, the very agency overseeing the Borough of Indian Affairs. Much like every amoral pick Trump has chosen to run major governmental departments, Zinke is notorious for being a deceptive con man. For example, Scientific American rates Zinke as a "mixed bag" with a very anti-environment, pro-industry voting record. So it's as likely that he will be an asset to Native American affairs as HHS Secretary Tom Price is for sick Americans.
Trump has had a very spotty past with Native America tribes.
In 1993, Donald Trump testified before a House subcommittee that the mafia was running rampant on Native American gaming casinos. Here, he bickers with members of Congress about taxes, the FBI and if certain tribes "look Indian."
In short, we're seeing yet another example of Trump trampling on the rights of Native Americans.
This article was made possible by the readers and supporters of AlterNet.