White House Liaison Booted From Justice As Trump-Barr Rift Explodes
@DevilsTower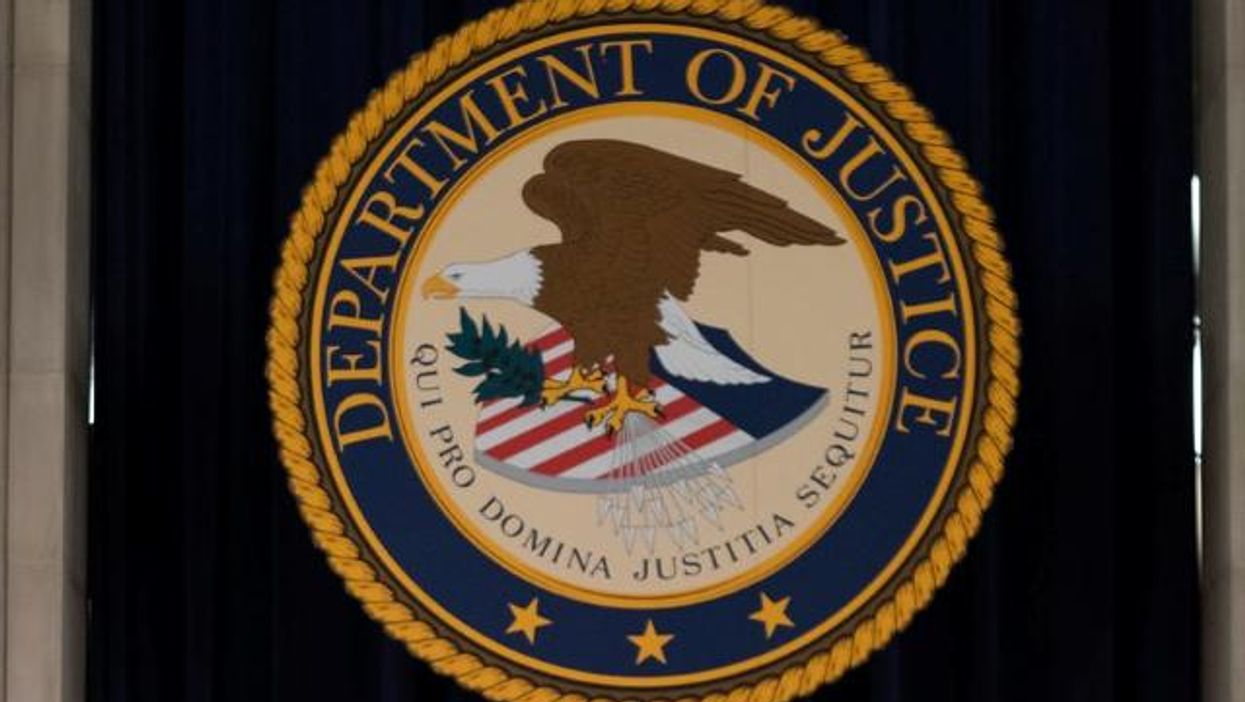 Official White House Photo by Andrea Hanks
Reprinted with permission from DailyKos
From the moment he toadied back onto the political scene, it's been clear that Donald Trump could have no better attorney general than William Barr. That is, so long as "better" was defined as more willing to twist the entire concept of justice to support Trump's ability to lie, cheat, and get away with anything. Barr tried out for the job by writing an opinion that he didn't even think it possible for Trump to commit obstruction of justice, took a star turn by squeezing the 448-page Mueller report into a three-page memo that completely warped the findings, then followed up by spending months pursuing every aspect of Trump's conspiracy theories, including making trips to Italy, England, and Australia in an effort to convince allies to undercut U.S. intelligence. He also took time out to order peaceful protesters assaulted so Trump could get a photo op.
---
It would be hard to name anyone more responsible for Trump still sitting in the Oval Office at this point than William Barr. But then Barr failed to produce a big October surprise on demand, despite Rudy Giuliani finding an apparently unending stream of Hunter Biden laptops, and in the post-election season, Trump has been unable to convince Barr to drag the Department of Justice all in on giving a throat punch to democracy. The result has been Trump being openly critical of Barr and expressing little but distrust for the A.G. that saved his A.S.S. And it seems the feeling might be mutual, as the DOJ has blocked the official White House liaison from even entering their building.
As the Associated Press reports, Heidi Stirrup is an ally of Stephen Miller and also "Donald Trump's eyes and ears at the Justice Department." Only those eyes are going to need some binoculars if they're going to make out anything at the DOJ, because Stirrup has been banned from the building.
The reason for the banning is that Stirrup wasn't content to sit in on briefings or take the information that the DOJ prepared for transmission to the White House. Instead, she is accused of "demanding that department staffers hand over information about ongoing investigations. That includes demanding sensitive information on investigations into Trump's claims of election fraud. Stirrup also apparently determined that her role includes being able to offer positions at the DOJ to Trump allies, promising them plum assignments without bothering to clear the jobs with Barr or anyone else in the department.
As a result, Stirrup was told to gather up her things and vacate her office. Any liaising she's doing currently, is at a distance.
On Thursday morning, Trump once again showed his growing displeasure with Barr when he responded to questions from reporters. Asked to give a response to Barr's statement that he has not seen enough fraud to overturn the election, Trump replied that Barr, "hasn't done anything yet" and that the DOJ attorneys "haven't looked very hard." Trump called this "a disappointment."
In a followup, Trump was asked directly if he still had confidence in Barr. After a notable pause, Trump replied, "Ask me that in a number of weeks from now."