Trump Brazenly Pushes Barr To Prosecute Obama And Other 'Enemies'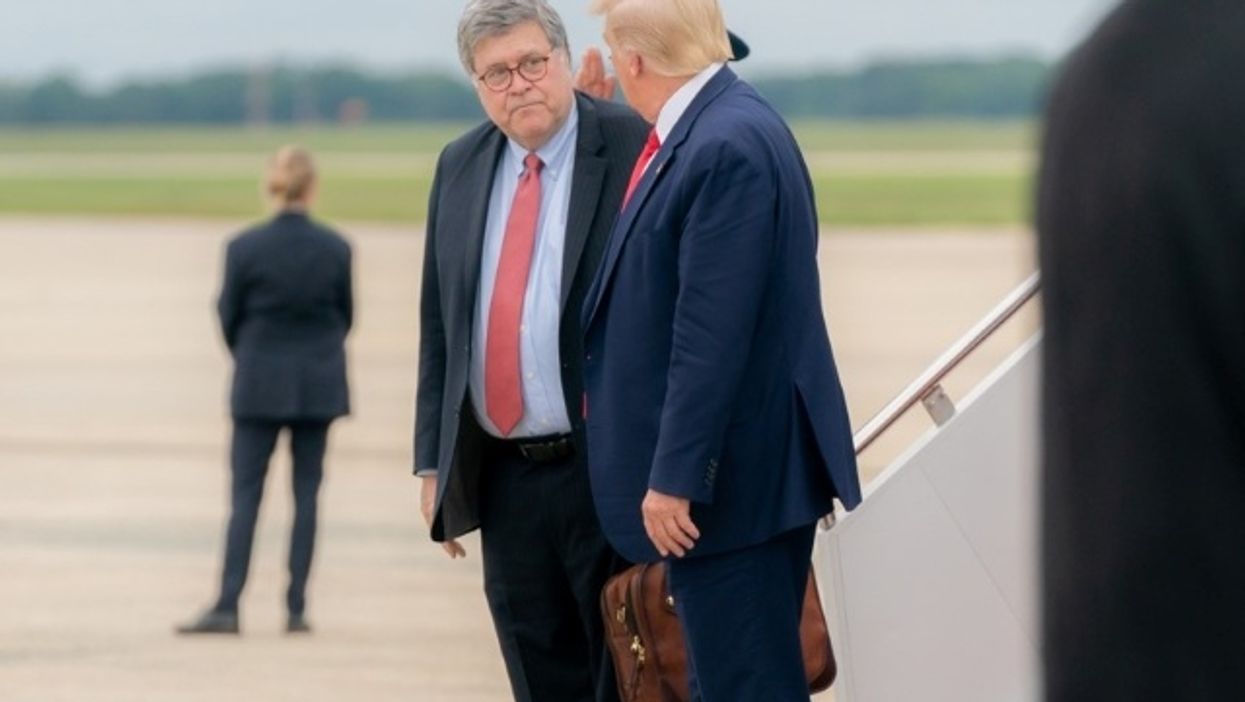 Official White House Photo by Shealah Craighead
Reprinted with permission from Alternet
President Donald Trump is telling Bill Barr he must prosecute the president's critics, like former President Barack Obama and former Secretary of State Hillary Clinton, in order for him to become "the greatest Attorney General" in history.
As usual, Trump telegraphed his wishes to Barr right out in the open, in a Fox News interview that aired Tuesday night.
---
"I say this openly: Bill Barr can go down as the greatest Attorney General in the history of our country, or he can go down as just another guy," Trump told Fox host Laura Ingraham. "They have all the stuff, you don't need anything else. You know they want everything. You don't need anything else. They all lied to Congress, they were liars, they were cheaters. They were treasonous it was treason."
Trump's claims are false.
Many took to social media to slam Trump, with some declaring his obsession with prosecuting his critics is an abuse of power.