Trump Burned For Tweeting 'Advice' About Notre Dame Blaze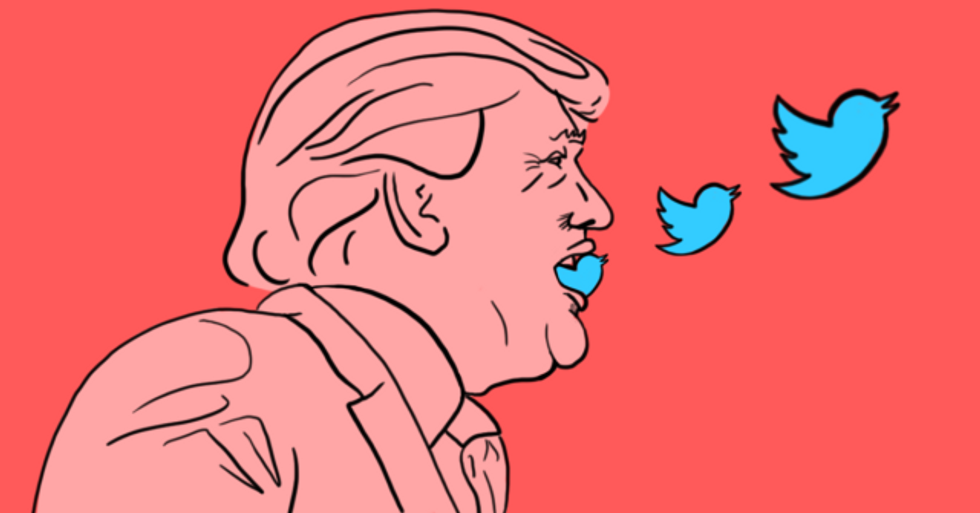 Reprinted with permission from Alternet.
Flames tore through the iconic Notre Dame Cathedral on Monday, marring the historical landmark with few parallels even in Paris. And while viewers around the world watched the disaster unfold, President Donald Trump — for some reason — felt the need to chime in.
So horrible to watch the massive fire at Notre Dame Cathedral in Paris," he wrote on Twitter. "Perhaps flying water tankers could be used to put it out. Must act quickly!"
The idea that firefighters "must act quickly" needed to be said was absurd and offensive when it obviously goes without saying that officials in Paris were working to halt the damage as quickly as possible. But his comment that "flying water tankers" would be helpful was somehow even more absurd, showing, once again, that Trump somehow thinks he knows more about how to respond to emergencies than the experts who spend their lives studying the relevant fields.
Just earlier in the day, Trump had cited his experience in "branding" (one of the few areas he genuinely has shown expertise in) in offering Boeing advice to address the problems with the 737 Max. His great idea? "FIX" the problem, add "great features," and give it a new name. Previously, when discussing wildfire management in California, Trump had said that the problem was insufficient raking (really). And back before he was even a candidate for president in 2014, Trump declared that the U.S. must close the border to countries affected by the Ebola outbreak, despite the fact that no credible public health experts believed such drastic measures were wise.
So Trump's inserting his opinion where it is not needed is nothing new. But as Glenn Kessler of the Washington Post pointed out, the suggestion of using aerial drops is a common one, which is often viewed by actual firefighters as more about showmanship than actual effectiveness. We should expect nothing else from the reality TV president:
"Fire commanders say they are often pressured to order planes and helicopters into action on major fires even when the aircraft won't do any good. …The reason for the interference is that aerial drops of water and retardant make good television." https://t.co/J5tt4mxZ5Zhttps://t.co/6gVuhYFGrK

— Glenn Kessler (@GlennKesslerWP) April 15, 2019
Stupid man says stupid thing

— Roland Scahill (@rolandscahill) April 15, 2019
As quickly as you acted to aid Puerto Rico after Maria?

— TrudyM (@TrudyM11) April 15, 2019
why didn't they rake the area around the church?! https://t.co/DerL5msX3k

— Aaron Rupar (@atrupar) April 15, 2019
President Brain Genius to the rescue https://t.co/xP6bD6oUue

— Rob Flaherty (@Rob_Flaherty) April 15, 2019