Trump Cabinet Members Fail To Appear Before Congress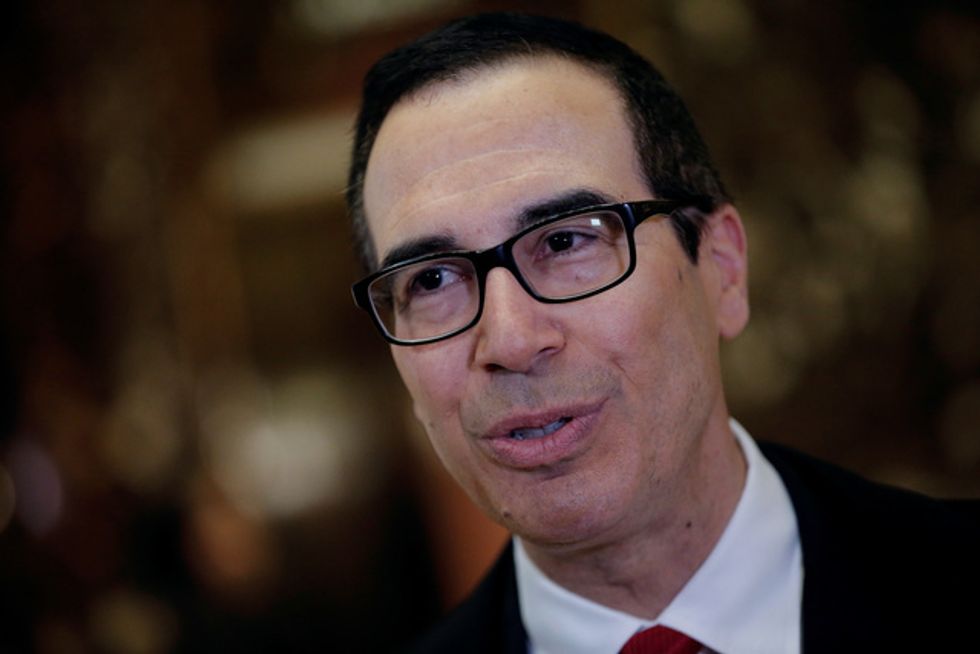 Reprinted with permission from Shareblue.
Less than one month into Democratic control of the House of Representatives, three of Trump's Cabinet secretaries — Kirstjen Nielsen, Alex Azar and Steve Mnuchin —have refused invitations to testify before Congress.
Democrats in the House have sought to hold hearings on border security, family separation, and the impact of the Trump shutdown, but Trump's Cabinet officials apparently want to hide rather than defend their actions.
The attempt to hide from accountability infuriated committee leaders, resulting in sharp rebukes from some of the most powerful members of the House.
Rep. Bennie Thompson (D-MS), chair of the Homeland Security Committee, slammed Secretary Kirstjen Nielsen's refusal to testify as "unreasonable and unacceptable." Thompson invited Nielsen, head of the Department of Homeland Security, to a Feb. 6 hearing to speak about border security, which he called "the very issue that caused the recent shutdown." Thompson asked Nielsen to reconsider her attempts at avoiding scrutiny.
Nielsen's office says she never refused the invitation but merely sought to change the date of the hearing to another day. However, Thompson's spokesperson told CNN that there is nothing false in the chairman's letter.
Rep. Frank Pallone, Jr. (D-NJ), chair of the Energy and Commerce Committee wanted to learn more about the Trump administration's unconscionable family separation policy. More than 2,500 children were ripped away from their families based on Trump's heartless policy, and Pallone invited Health and Human Services Secretary (HHS) Alex Azar to testify about it. But in a desperate attempt to avoid being the face of this cruel policy, Azar declined to show up, trying to send lower-level officials instead, according to Politico.
Pallone said in a statement, "The stonewalling must end, and Secretary Azar must agree to appear before the Committee to answer questions and take accountability for his agency's actions," Pallone said in a late January statement.
Azar's testimony is all the more important after an internal investigation from his own department found thousands more children than previously acknowledged may have been taken from their families by the Trump administration.
After calling Azar's refusal unacceptable, Pallone said, "we are going to get him here at some point one way or another."
The third Cabinet member hiding from Congress is Treasury Secretary Steve Mnuchin. Rep. Richard Neal (D-MA), chair of the Ways and Means Committee, scheduled a hearing about the impact of the Trump shutdown on tax filing. In the midst of the 35-day shutdown, questions were raised about the ability of the IRS to process tax refunds for millions of families.
Rather than defend the actions of the administration — and the potential harm caused by Trump's childish behavior — Mnuchin wanted to send other officials to testify. In the end, the hearing was canceled, denying the American public valuable insight into key aspects of our government.
As a co-equal branch of government, Congress has a constitutional duty to oversee the activities of the Executive Branch. And Trump's Cabinet may have to face real accountability sooner or later, whether they like it or not.
Published with permission of The American Independent.