Trump Calls Rubio 'Weak' And 'Lazy'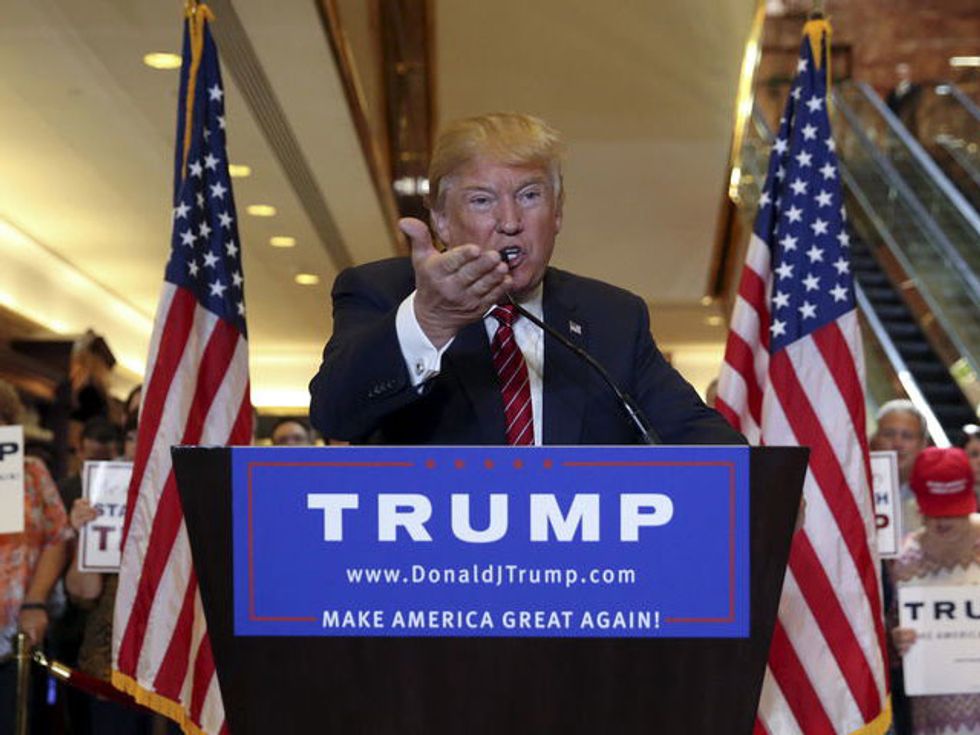 It's now on between Donald Trump and his latest mainstream Republican challenger.
Senator Marco Rubio appeared on Fox News Tuesday night with Sean Hannity — a host who has deftly played both sides of the Trump vs. Establishment GOP divide — and watched a highlight reel of Trump's various insults against Rubio (including substantive jibes like a crack from The Donald about Rubio sweating a lot).
The exchange begins at the 7:00 mark below:
"Look, it's very clear he's a very insecure person, he doesn't like to be criticized," Rubio said. "You know, the presidency is a tough job. You're gonna be criticized, and you can't flip out every time somebody says something about you. He does. And that's his problem. I don't have time to kind of analyze why that is, but that's the reality of it.
"He had a bad week — you know, he got booed on a stage. He had very few people show up to an event he gave. Just today, Tom Brady said he's not endorsing Donald Trump, despite these reports — he doesn't even have Tom Brady on his side now. So he's a very sensitive guy. And that's fine, that's his problem. I'm not gonna worry about it."
Trump responded on Wednesday morning, slamming Rubio on immigration — and also calling him "lazy." (Hmm, dogwhistle much?)
I watched lightweight Senator Marco Rubio, who is all talk and no action, defend his WEAK position on illegal immigration. Pathetic!

— Donald J. Trump (@realDonaldTrump) September 30, 2015
Rubio is totally owned by the lobbyists and special interests. A lightweight senator with the worst voting record in Senate. Lazy!

— Donald J. Trump (@realDonaldTrump) September 30, 2015
The Donald followed that up with another tweet, featuring something we don't often see from Republican candidates: recommending that people read an article in The New York Times — regarding Rubio's personal finances and dependence on a wealthy backer.